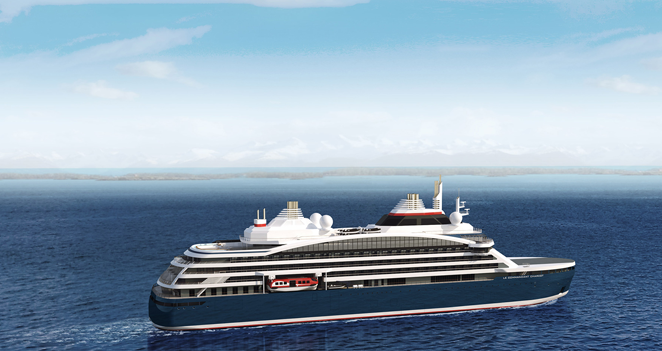 Ponant plans to offer guests the ability to visit previously inaccessible islands in the Arctic and Antarctica, as well as the Geographic North Pole when it debuts its newest ship in 2021.
Le Commandant Charcot, named after French scientist Captain Jean-Baptiste Charcot, took three years to design and when completed in 2021, will feature a hybrid LNG and battery system, allowing it to sail for up to 100 days on its own power, which is great news considering its destinations. In addition to sailing Antarctica's Ross Sea, the ship will visit Charcot Island and Peter Island, both inaccessible until the debut of Le Commandant Charcot.
Image courtesy of Ponant.