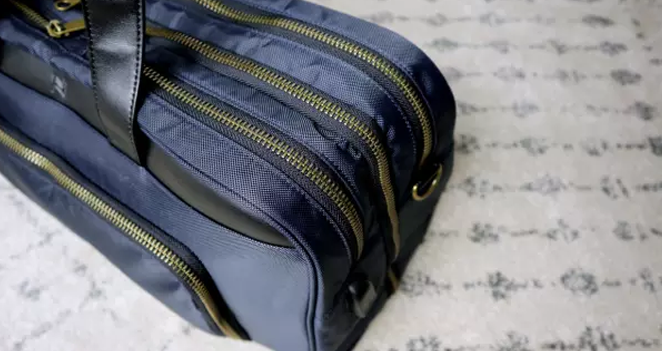 Nomad Lane, an up-and-coming fashion and travel accessories shop, skyrocketed past their initial funding goal of $15,000 this year on crowdfunding website IndieGoGo. The company raised over $1.17 million towards their newest travel bag – the Bento Bag.
Funders fell in love with the many innovative features the Bento has to offer. The bag was designed to fit under an economy airplane seat and comes with many compartments to function as an organized carry-on. The Bento also opens and packs like a suitcase, so you can see everything that you've packed (and perhaps figure out what you might have forgotten to pack).
Our favorite feature is the compartment designated specifically for a battery pack, which connects to a convenient external port that you can connect to for charging your phones and tablets. We recommend this bag for weekend getaways and even short business trips due to the bag's versatility and polished, elegant design.
Image courtesy of IndieGoGo and Nomad Lane.