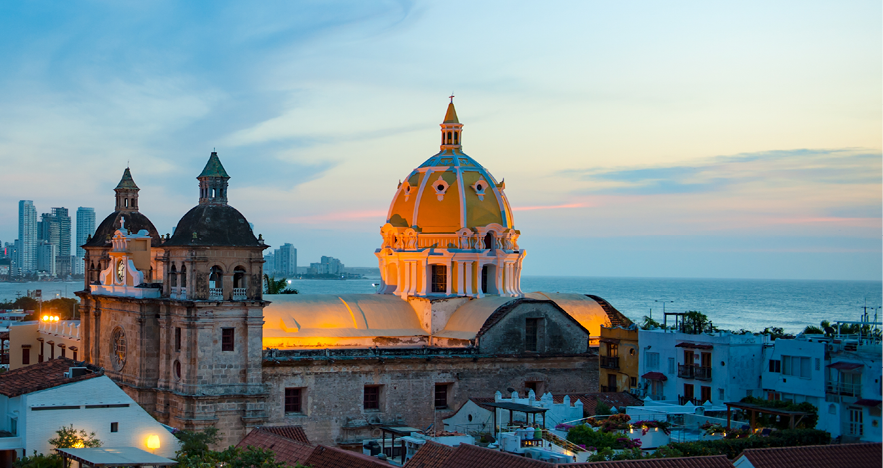 "The only danger in traveling to Colombia is not wanting to leave."
Years ago, I read this quote in a travel brochure, and it always stuck with me. After experiencing both Bogotá and Cartagena first-hand, this saying now rings true for me, too.
Bogotá
Starting in Bogotá, with its exciting and vibrant neighborhoods, fantastic museums and charming restaurants, you could easily spend a week here and leave craving more. Beautiful churches, such as the Santa Clara Museum Church, rival some of the glorious churches of Rome. The Gold Museum was a favorite of mine for the story that was told and the interactive creative exhibit showing what gold has meant throughout the ages to Bogotá and Colombia. With each meal, I experienced unparalleled hospitality and delicious Colombian cuisine.
Many may say the highlight of Bogotá is the Botero Museum or the wonderful culinary scene; however, I have to say our guide, Juan Carlos, was the stand out experience. He painted a story when guiding us through the Botero Museum, which houses an amazing collection of Fernando Botero's art, featuring 86 artists like Dali, Picasso, Monet, Matisse, Chagall, and of course, Botero himself. Juan Carlos curated a comfortable and seamless experience, bringing the city, the plaza, the church, and the culture alive.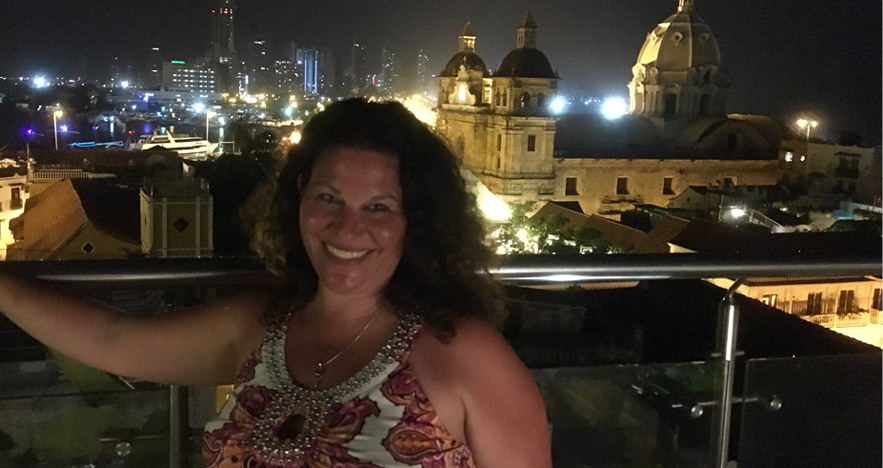 Cartagena
After an amazing time in Bogotá, I did not think my experience could be topped. But I soon learned that Cartagena has a magic and charm of its own. Cartagena's walled Old Town is a UNESCO World Heritage Site. With its well-preserved colonial architecture, this city leads with its heart, and it's easy to see why Gabriel García Márquez drew inspiration from Cartagena for his novels. The nightly lighting of the candles by the monks at the Santa Clara Legend Sofitel along with horse-drawn carriage rides around the Old Town are all reminders that this is one of the birth places of magical realism.
The thirty-minute day trip from Cartagena to the Bird Aviary in Baru is an absolute must do! With over 130 species of birds and an amazing setting, this place feels like paradise! Privately funded and focused on education and rehabilitation, this Bird Aviary is truly one of a kind. The daily bird shows delight and wow travelers. Like Juan Carlos, our guide Daniel was a wealth of knowledge and passion. Daniel has been a part of the Aviary from its beginning, and his enthusiasm was ever present.
One can also leave the charm of the walled city and visit the modern neighborhood of Bocagrande. Enjoying a drink at sunset at Club de Pesca feels like a combination of Miami Beach and Puerto Rico. From here, a boat ride to Rosario Island is sheer tropical, rustic beauty.
While I did not know exactly what to expect with my visit to Colombia, I had heard the stories about the scars and wounds of her past. But where there is a scar, there is an opportunity to heal and grow back stronger. Colombia does not embrace nor deny these wounds of her past but rather recognizes the past, learns, and moves forward.
While the sights, history, cuisine and geography are stunning, I really think the common denominator and highlight is the people. Everywhere we went, the Colombian people were eager to share and showcase their incredible country. For this reason, I think Colombia is a phoenix rising. Without dark, there cannot be light. Without night, there cannot be day. Colombia has had its share of dark and is embracing the light and I can't wait to go back!
Christina's Tips
• Be Prepared for Bogota's Higher Altitude
At just over 8,600 feet, it is not prohibitive, but you still might feel it, so be aware and drink plenty of water.
• Indulge in Bogotá's Remarkable Restaurants and Bars!
Check out the Artisan DC for fantastic cocktails and Andrés DC for fabulous food and entertainment. I had the most creative cocktail ever during my trip. It was served in an enclosed glass tube to preserve the smoky flavor. You really must see it to believe it, or better yet, taste it!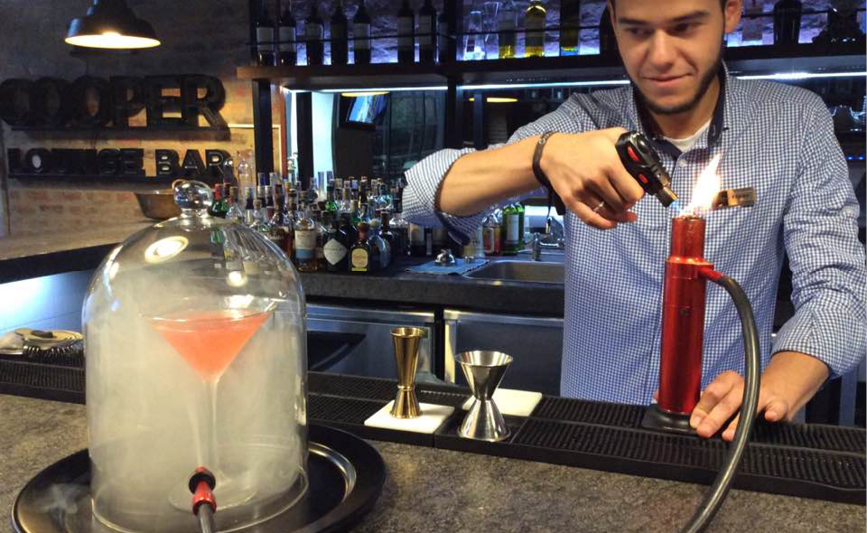 • Stay in Cartagena's Old Town
When I create itineraries for my clients to Colombia, I arrange for a hotel stay in the Old Town. It elevates their experience, and they love the charm.
• Shoppers will Love Cartagena
Allow free time to browse the stores during your stay and leave room in your suitcase. You won't come home empty handed as the shopping is incredible.
• Take a Zumba Class
Where better than the birthplace of Zumba to try your hand (and feet!) at a class?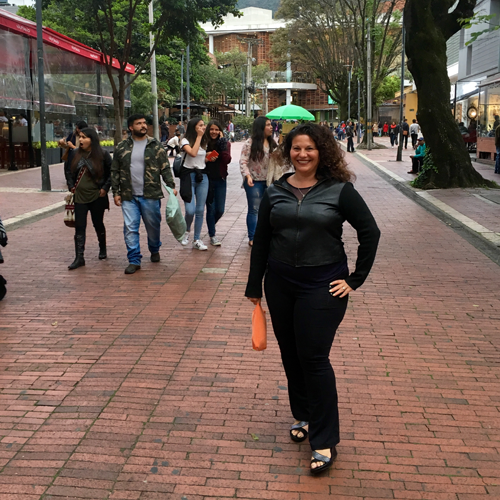 Thank you for your wonderful insight, Christina!
Image Licensing: Shutterstock