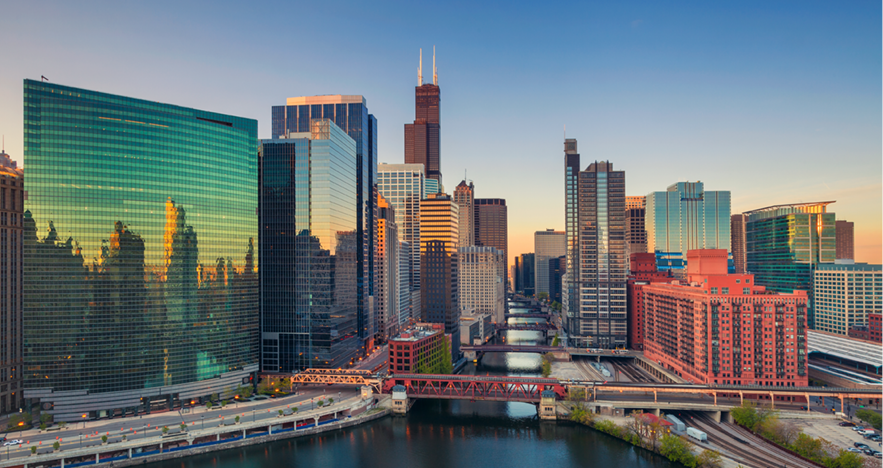 Chicago's O'Hare International Airport is one of the busiest in the nation, with over 80 million passengers transiting the facility annually. While you might be unable to venture into the Windy City on a layover, there's plenty to keep you occupied within the airport's 7,500+ acres.
Eat
Enjoy some local Chicago favorites right next to your gate at O'Hare. If you're looking for a quick bite, opt for a Chicago-style hot dog. If you've got some more time to spare, try a local favorite like Tortas Frontera, Wicker Park Seafood & Sushi Bar, Billy Goat Tavern or the Publican.
Shop
O'Hare leaves little to be desired when it comes to retail. With everything from high-end stores like Emporio Armani to Coach, and unique gems like the Field Museum Store and Hoypoloi- An Uncommon Gallery, you'll only need to worry about closing your carry-on!
See
There's plenty of art to see throughout the airport, which has served as a canvas for the city's public arts programs for years. Perhaps the most iconic is the Neon Light Tunnel that connects United's B and C Terminals.
Do
If you've got the time to spare, visit the Aeroponic Garden on the mezzanine level of the O'Hare Rotunda Building in Terminal 3. Created in 2011 by the CDA and HMS Host Corporation, the garden was the first of its kind at an airport. The Aeroponic Garden enables the airport to grow a variety of fresh produce (used by restaurants within the facility!) without soil, instead using a nutrient rich water system to nurture the plants.