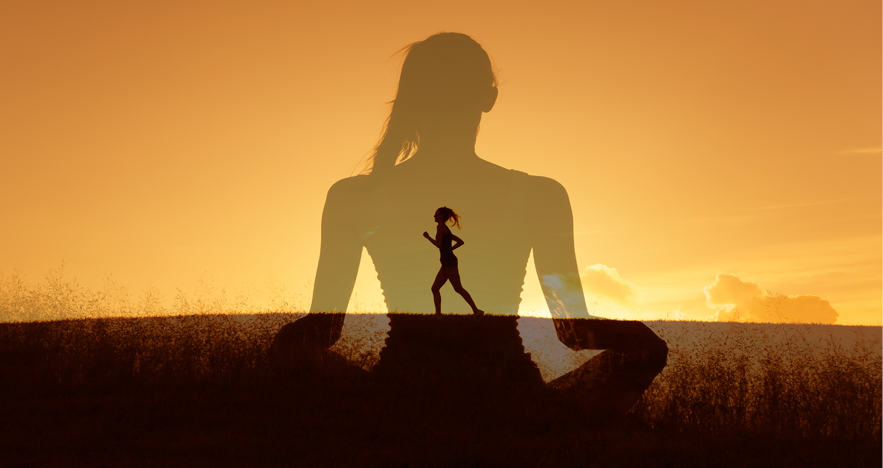 Meetings and conferences are serious business, but what is also abundantly clear at such events, is the toll they can take on our overall health and well-being. Meetings, Incentives, Conferences & Exhibitions, better known as MICE, is classified as a type of tourism, usually planned well in advance, in which large groups are brought together. This is our specialty at FROSCH Global Conferences & Events; bringing people together to learn, network, buy and sell, grow and celebrate business. But we also recognize the importance of proper planning to ensure we take care of bodies and minds while doing it.
We successfully plan and execute all types of programs, but we understand that meetings and conferences specifically can be exhausting for people. With travel, hotel stays, back-to-back sessions, networking, note-taking, managing workloads remotely, after-hours obligations and more, it can be quite demanding for attendees. With each program, we strategize and develop a plan to support peoples' physical and mental health while onsite. Building wellness aspects into your program, whenever possible, is critical to the comfort of your attendees and the success of the program.
As we look ahead at 2020, we are very excited to showcase how we focus on caring for the mind, the body, and the soul while conducting business and achieving career goals.
well·ness
/ˈwelnəs/
noun
the state of being in good health, especially as an actively pursued goal
Not so long ago, wellness seemed to be a luxury, but now it is infused in our everyday life — how people live, travel, and work. Companies are developing wellness programs that are designed to support employees' overall health on a more comprehensive basis. Many of these programs include medical screenings, incentives, tools for behavioral change, fitness programs, and a social network. As meeting planners, we strive to support those same priorities for employees, even when "on the road."
We take incorporating wellness options into each agenda seriously. Most hotel sites we choose include fitness centers, walking trails, spas, and sometimes even an exercise class schedule. And while having these amenities is great, it's important to ensure participation is encouraged by communicating the details to attendees. For a custom element, we've had great success incorporating breaks for chair massages, yoga classes, group hikes, custom lessons, dance sessions, a 5K race for charity, and ergonomic lounges… the possibilities for adding wellness are endless!
We work with our clients and vendors to ensure that we implement healthy practices and offer some wellness-related activities, whenever possible. The idea is to allow people to live a healthier lifestyle while traveling and at work, as well as hopefully provide inspiration for long after the event or meeting is over.
health
/helTH/
noun
the state of being free from illness or injury.
We have heard for decades that diet and exercise are the keys to keeping our bodies healthy, and the food and beverage element of any program is a huge part of ensuring overall health. Various studies have found a direct link between a program's menu and attendees' energy levels and contributions throughout the day.
Menu planning with health in mind can sometimes be a challenge but is it one that we look forward to. Some tips include saying goodbye to excess sugar and empty calories. This is a must, and once they are gone, people do not miss them. Variety in food options is key, so people have choices, and they don't get bored with the same offering day after day. Another great trick that we have found is that it is important to offer some healthier "comfort food" staples that will satisfy your group and keep them going. Cauliflower crust pizza is all the rage!
Another important element to consider is dietary restrictions. Allergies, kosher diets, demographics, and group preferences are all things to build into the plan. As the vegetarian and vegan population continues to grow, plant-based diets are becoming more mainstream. Fortunately, this is an easy one to accommodate, more fruit and veggies for everyone!
When you make dietary health a center point of your program, attendees will feel good and appreciate the opportunity to help them stay on target with their goals and lifestyle. Many planners find a little creativity in this area goes a long way and happy, healthy, and well-fed attendees are always more engaged attendees!
mind·ful·ness
/ˈmīn(d)f(ə)lnəs/
noun
the quality or state of being conscious or aware of something.
Mindfulness is also key for 2020. To be able to stay focused and productive, one must also take time out to rejuvenate the mind and build awareness about life, work, plans, goals, and more.
As planners, we know that meeting attendees need downtime. They need space to breathe, and actual time to process and regroup. Activities and areas that support mental and spiritual health are a growing trend, and it seems the more attendees are able to take care of themselves, the more they will want to engage, listen, network and learn.
One of the ways we are incorporating mindfulness into our programs is resonating with people. We create "Awareness Areas" where attendees can "totally unplug" if needed. They are quiet, dedicated spaces, using natural light, that give people a chance to escape from the stimulation, technology, and conversation. Some clients have chosen to add goal-setting workshops, deep breathing breaks or guided meditation sessions to help enhance the mindful experience. Others create a serene lounge area where clients can find their own peaceful way to decompress.
Believe it or not, catnap sessions for adults are also gaining popularity. A quick nap is proven to have many health benefits, including a memory boost, better cognitive skills, increased creativity and higher energy levels.
It is pretty simple…when we take care of the mind first, the rest will follow.
One thing is certainly true, our industry is ever-changing, and we are happy to change with it. We are proud to deliver experiences that are forward-thinking and experiential in nature, especially where health and wellness are concerned. We are so excited about this new year and new decade…aren't you? Contact us today to start planning and incorporating wellness into your next meeting or special event…. we promise to do it with clear 2020 vision!