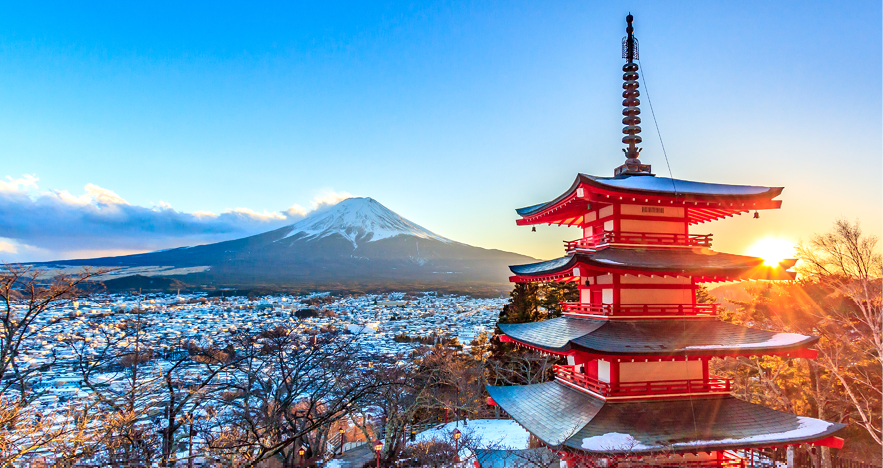 Electrifying and fabulous, you won't run out of things to do when spending a few days in Tokyo before or after a cruise. We've rounded up a few favorite moments in this remarkable city. Check it out!
Tsukiji Fish Market + Sushi Cooking
Although the inner market of the Tsukiji Fish Market has a new location, the outer market is still worth a visit to gain insight into the local techniques of seafood preparation. Stroll the food stalls filled with seafood, fresh vegetables, and aromatic spices. Select the ingredients for your sushi class right at the market and then learn to make the perfect sushi meal.
Finding Fashion + Pop Culture
Go to Shibuya to find the latest pop culture trends, to shop 'til you drop, and to experience the five-way "scramble crossing." When cars come to a halt at this intersection, pedestrians flood the streets in every direction. It is a sight to see. Continue your shopping day in Harajuku, where you'll find every type of store imaginable no matter the fashion style.
Private Art Gallery Experience
This is a "must-do" for any art collector. Before you go, work with your FROSCH Travel Advisor to determine the specific types of art that you would like to see. Your day will be perfectly planned for you to visit the best galleries matching your interests. With the translation help of your guide, select exquisite artwork to add to your collection back home.
This is only a small sampling of all the exciting things to do in Tokyo. Your FROSCH Travel Advisor can assist with these experiences as well as recommend other ideas, so you can have an exceptional cruise vacation.