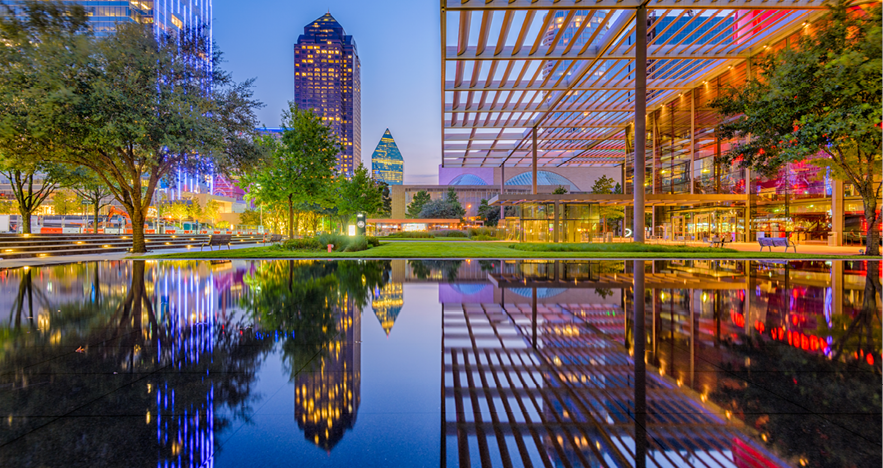 With any internet search for Dallas itineraries, you'll see mentions of The Sixth Floor Museum, Dallas Arboretum, Perot Museum of Nature and Science, and 55 more places to visit.
Reading monster lists like these can send any traveler into overwhelm. As such, we wanted a local's perspective offering real suggestions for FROSCH clients who want to spend the day in Dallas.
Polly Trapp, FROSCH Luxury Travel Advisor, was the perfect person to ask, as there might not be a person out there that knows the city better than her. She is a Dallas native after all!
When visitors come to town for an overnight, this is where Polly takes them.
8:00AM – BREAKFAST AT YOUR HOTEL
There's no need to venture out for breakfast. Relax and get prepared for a full day on the town.
10:00AM – VISIT TO NEIMAN'S DOWNTOWN
You can shop at any Neiman Marcus in any city to see great fashion; however, the historical downtown location is where it all started. A visit during the holidays will dazzle with fabulously decorated windows and in-store décor!
11:00AM – DMA AND NASHER SCULPTURE CENTER
The DMA (Dallas Museum of Art) is known for its superb permanent collection and interesting special exhibits. The vast collection includes more than 24,000 pieces of art from across the globe.
After the DMA, head to the Nasher to see wonderful modern and contemporary masterpieces. Walking through the outdoor sculpture garden is magical and offers an oasis of calm right within the hustle and bustle of the city center.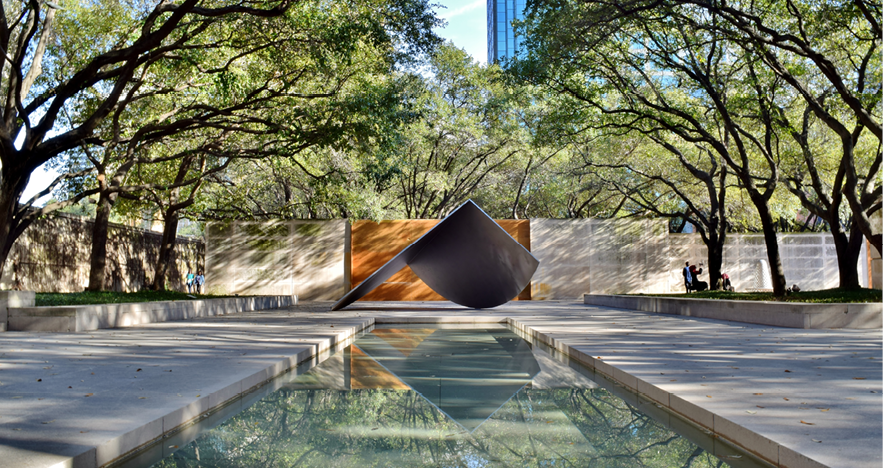 1:30PM – SHOPPING IN HIGHLAND PARK VILLAGE
Stop at Honor Bar for a snack or burger if your breakfast was light. Have a cocktail (or two), then spend some time in Highland Park Village for the quintessential shopping experience.
5:30PM – DINNER AT LE BILBOQUET
This neighborhood restaurant has been a staple since its opening and serves up French cuisine in a simple but upscale atmosphere. You'll find plenty of menu options, a nice wine list, and delicious food in a cozy atmosphere.
7:00PM – AN EVENING AT SYMPHONY HALL
The Meyerson, which was designed by an internationally recognized team, rivals the great concert halls of Europe. Make every effort to attend a performance in this iconic setting – it is extraordinary.
For more lunch and dinner suggestions, Polly recommends Parigi or Café Pacific. For authentic Tex-Mex, try Rafa's. Mi Cocina is another good Tex-Mex option. NorthPark Center is another fun place to shop.
Thank you, Polly, for sharing your city with us. For an extended itinerary, reach out to your FROSCH Travel Advisor.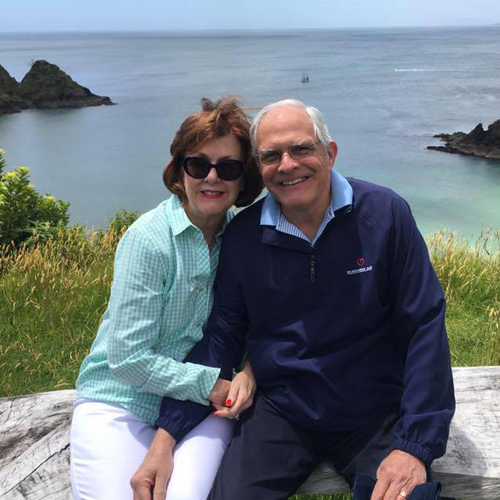 Polly Trapp pictured with her husband, Mike, in New Zealand