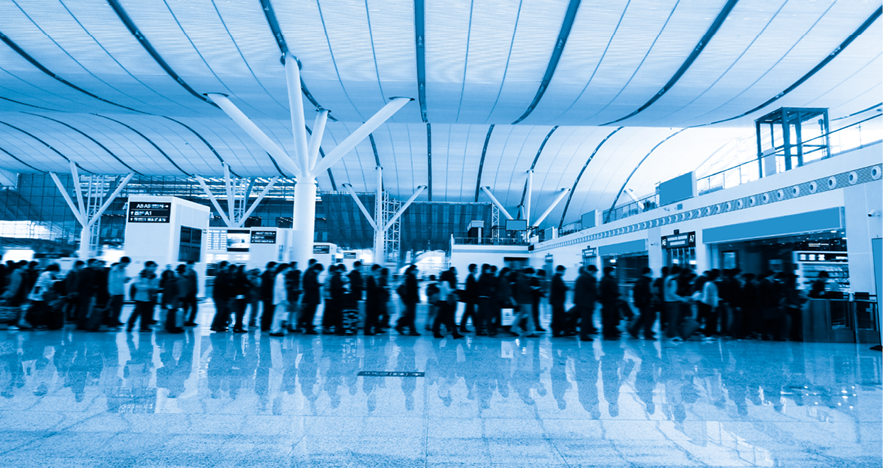 Our first TSA Round-Up for 2020 may be short, but it packs a punch with two recent developments that may have travelers breathing a sigh of relief!
Airport Security is Moving Closer to Liquids Staying in Bags
Technology used to screen passengers at airports worldwide has come a long way. While airport security lines can still be a daunting, stressful, and time-consuming task for travelers, there is no denying that things have gotten better over the years. Now it appears that airport screening technology may be moving forward again, with 3D machines that may no longer require passengers to remove liquids from their carry-on luggage. One of the main selling points of TSA's PreCheck program is the fact that currently, this is the only way to avoid this added step.
Several airports, including Atlanta Hartsfield-Jackson (ATL), Chicago O'Hare (ORD), and London Heathrow (LHR) international airports are testing this new 3D tech. In fact, London Heathrow has sunk £50 million into these tests alone. Hopefully, this investment will pay off, and liquids can stay right where you packed them!
No Facial Scans for US Citizens
The Department of Homeland Security, under the advisement of Congress, has decided it will not require US citizens to submit to facial recognition scans when entering or exiting the United States. This practice remains in place for foreign visitors, who are scanned at airports with the proper technology installed, to help prevent illegal immigration and keep visa holders from overstaying.
US Customs & Border Protection (CBP) originally included US citizens in its facial recognition initiative, citing the operational challenges of monitoring two different processes of entry and exit – one for US citizens and one for foreign nationals. After running things by Congress however, CBP relaxed its initial mandate to continue allowing US citizens the option of participating in biometric screening.