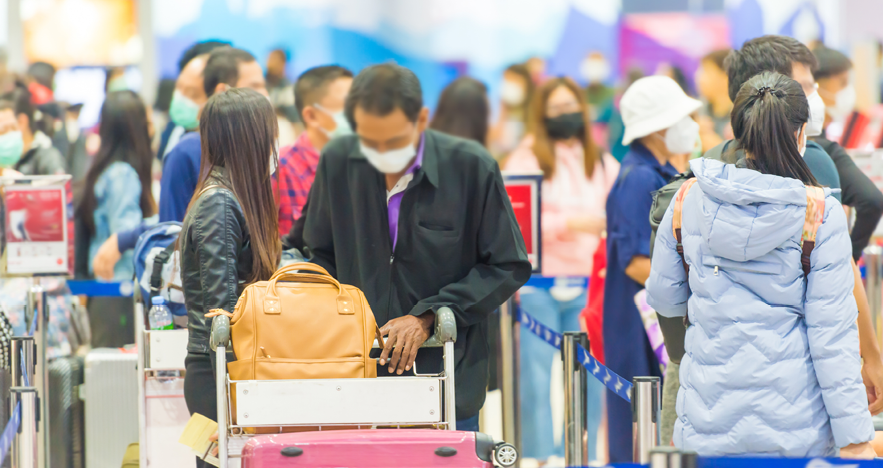 As the weather in the US begins to warm and vaccine availability increases, peoples' bottled-up desire to travel seems to finally be bubbling over – making the workdays of TSA administrators and front-line officers busier than any time in the last 12 months. A wonderful sign, indeed! Read on for a recap of a few ways our friends at the Transportation Security Administration are keeping busy these days…
TSA Screens Over One Million Passengers for 11 Consecutive Days
TSA officers have noticed a bit more volume at checkpoints of late – with the Administration having screened over one million passengers per day for 11 consecutive days. It also recorded the highest single-day numbers since March 13, 2020. TSA screened 1.54 million passengers on March 21, 2021.
While domestic air travel remains down approximately 30% when compared to pre-COVD-19 levels, wider availability of the COVID-19 vaccine and pent-up demand to travel have contributed to an uptick in air passengers in recent weeks.
TSA is Testing Ultraviolet Ways to Disinfect Bins at Airport Checkpoints
The Transportation Security Administration (TSA) is currently testing the effectiveness and feasibility of using ultraviolet-C (UV-C) light to disinfect bins at airport checkpoints in an effort to further prevent the spread of COVID-19.
A test run is currently being conducted at two TSA checkpoints at Ronald Reagan Washington National Airport (DCA) and is being monitored and carried out by TSA's Innovation Task Force. When the trial has concluded, TSA will be able to assess how much UV-C "dosage" is necessary to create a fully hygienic checkpoint.
The Ultraviolet cleansing system works quite simply: a conveyor belt moves used checkpoint bins through the system, exposing them to direct UV-C light. TSA currently has dosimeters installed within the system to better gauge dosage sizes and processing times. The Administration's goal is to allow this cleaning system to run with zero impact on passenger screening times.
TSA Expands PreCheck Program with Additional South American Airlines
The Transportation Security Administration recently announced four new airlines participating in its PreCheck screening program.
LATAM Airlines Group, TAM-Linhas Aereas S.A., LAN Peru S.A., and Aerolane Lineas Aereas Nacionales del Ecuador now bring the total number of participating airlines (both domestic and international) to 82.
TSA PreCheck is an expedited screening program enabling low-risk travelers to enjoy a more efficient experience at over 200 airports across the United States. It is open to US citizens, nationals, and lawful permanent residents who are approved by TSA and pay the $85 membership cost, good for five years.
PreCheck members receive a Known Traveler Number or KTN which is then used to identify them as eligible to use PreCheck screening lanes. These lanes, on average, allow passengers to wait under five minutes
to be screened.