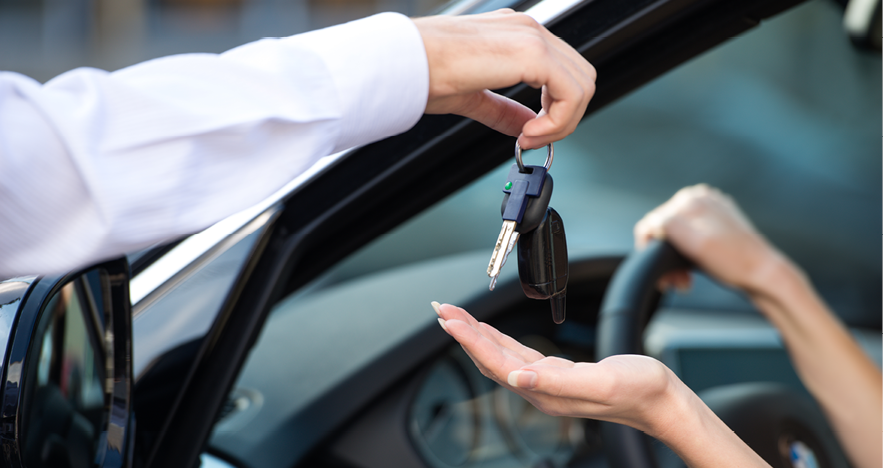 First, it was toilet paper – now it's… rental cars? As many Americans are receiving their vaccines and as pent-up demand to travel begins to translate into actual travel – many vacationers and road warriors may notice a shortage of rental vehicles this summer.
If the pace of vaccinations continues, which we hope it will, and if travel resumes as industry leaders have projected, many car rental brands will begin to feel the consequences of their pandemic response. Several car rental companies were forced to not only cancel future vehicle orders because of COVID-19 but some went a step further in selling a good portion of their fleet for profit while travel was halted.
Another reason for car rentals to become a hot ticket item is the fact that many travelers, especially those traveling for business, are renting cars for longer periods of time when compared to pre-pandemic trends. Where a business traveler would have flown to one destination, rented a car for two days, returned it, and flew to their next city – now those same travelers are choosing to keep the car and drive between cities – thereby extending the amount of time that vehicle is unavailable to the next renter.
The simple solution would be to urgently purchase more vehicles, which some car rental suppliers are ready and willing to do, but can't – due to a shortage of semiconductors, a critical part used to manufacture automobiles. The automotive industry expects delays from many popular manufacturers, including Ford, General Motors, Honda, Nissan, Toyota and Subaru. Even the White House has weighed in on the shortage, with President Joe Biden signing an Executive Order mandating a review of semiconductor supply chains, to ensure another shortage does not happen.
In the meantime, travelers who anticipate needing or wanting a rental vehicle on their next trip should book as early as possible. FROSCH is partnered with the leading brands in the car rental space and your FROSCH Travel Advisor will be more than happy to seek out the best rental options for you – as early in the planning process as possible!