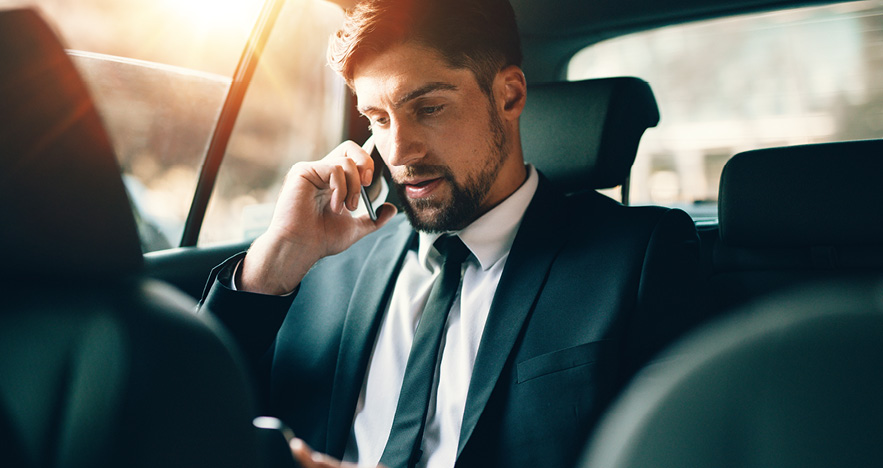 With the global pandemic, everything changed as we once knew it. How we live and go about our daily lives; how we interact; how we learn; and (most relevant here) how we travel. But, with this "new normal," will there be "new preferences," as well? How will this "new normal" change the preferences of travelers as we move into a post-pandemic world?
Studies have shown that 6 out of 10 travelers, globally, will be seeking a wider choice of airline and accommodation providers to book with in comparison to pre-pandemic. What has caused this wider net of travel vendors for travelers and what are travel vendors doing to meet these shifting consumer preferences?
Loyalty Shift
There will be a shift for travelers to be less brand loyal when it comes to booking habits. Before the pandemic, consumers bought into travel vendors with the hope to rack up points, miles, a higher level of service, and quality to be experienced with that brand. This has since been upended by the pandemic.
Travelers will now be drawn to more than just a brand. They will be drawn toward vendors (Air, Car, Hotel, and Airports) with higher health and safety standards. It will also flip the script for vendors, with THEM needing to demonstrate THEIR loyalty to travelers to earn customers back – by highlighting their commitments to health, safety, and wellbeing.
Travelers may also want to switch to another vendor due to a change in travel preferences. For example, looking at competitive fares, more convenient and shorter routes (i.e. less airtime and layovers), flexible booking policies, hygiene practices, and COVID-19 booking policies. Also, with travel hurdles still in play for much outside of the USA, we may see travelers turning to domestic and USA-based carriers that may not have been considered before by those individuals.
Health, Safety, and Wellbeing Top of Mind
We have been living in a world filled with hand sanitizer, face masks, and social distancing for over a year now. The elements of health, safety, security, and wellbeing have come to the forefront of nearly every decision we make. Travel decisions will continue to reflect this same mindset.
There will be a shift in changing preferences, due to closely tied guidance from the CDC. Recent travelers have shown they prefer personal/rental cars, lodging properties in less urban areas (away from the crowds), and alternative meeting modes (virtual and hybrid meetings).
These are all measures that allow a decreased risk of exposure to the virus. Travelers will also be drawn to vendors that promote and showcase their safety, security, cleaning, and hygiene practices surrounding the pandemic.
Flexibility
If 2020 taught us anything it was the importance of being flexible and having patience. With the fluid nature of the pandemic, consumers desire flexible and nimble travel vendors that are willing to work with them during these turbulent times. Consumers want a vendor that reflects these needs.
Whether it be a last minute trip, a need to change their travel plans, or cancellations, travelers want a wider choice of vendors (Air, Hotel, and Car) to consider and will select those that have proved to be reliable and customer-centric during the pandemic.

Bleisure
With escapism top of mind, the blurring of work-life boundaries, and the warmer Summer destinations calling our name, we are seeing an uptick in "Bleisure" travel. Bleisure travel is a blending of Business and Leisure Trips.
Travel destination preferences are changing, as business travelers lean towards setting meetings or working remotely in warmer, tropical, vacation-like, destinations and then tack on a personal trip to that same itinerary.
This may open up new vendors to these travelers, that they have not utilized in the past. Everyone is itching to get out of their houses and to sunnier days ahead. So, we are seeing an increase in a blending of work-life balance in travel.

Utilizing a Travel Advisor
The pandemic also taught us the importance of having a true travel partner that you can turn to for any questions, needs, or concerns that you may have relating to your travel itinerary. There is no better partner to have than a travel advisor.
Before the pandemic, nearly 25% of travelers used a travel advisor industry wide. Following the pandemic, nearly half of travelers said they are more likely to use a travel consultant going forward. And, 94% who used a travel advisor before the pandemic are likely to use one again now post-pandemic.
How companies take care of their employees and meet the necessary Duty of Care obligations for their employee travel will be more important than ever. Having a Travel Management Company in your corner for bookings will ensure that business trips are safe, productive, and stress free.
It will allow Travel Managers to be armed with the right data and tools so that their travelers are prepared with the latest information.
Having a Travel Management Company in place will also allow companies to implement the latest touchless technology (with 4 in 5 travelers saying that travel technology will increase their confidence to travel in the next twelve months). Mobile Applications, Virtual Payments, Online Booking Tools, Click-to-Chat Technology, and more.
In 2021, travel advisors will be a knowledgeable tool to have in your arsenal for your Travel Management Program and future travel plans.
Preferences changing, but…
Though travel preferences and brand loyalty may be changing for travelers, one thing that remains true is that people are ready to travel again. They will find the best way to travel that meets their individual needs and wants and will select travel vendors that fit those same criteria.