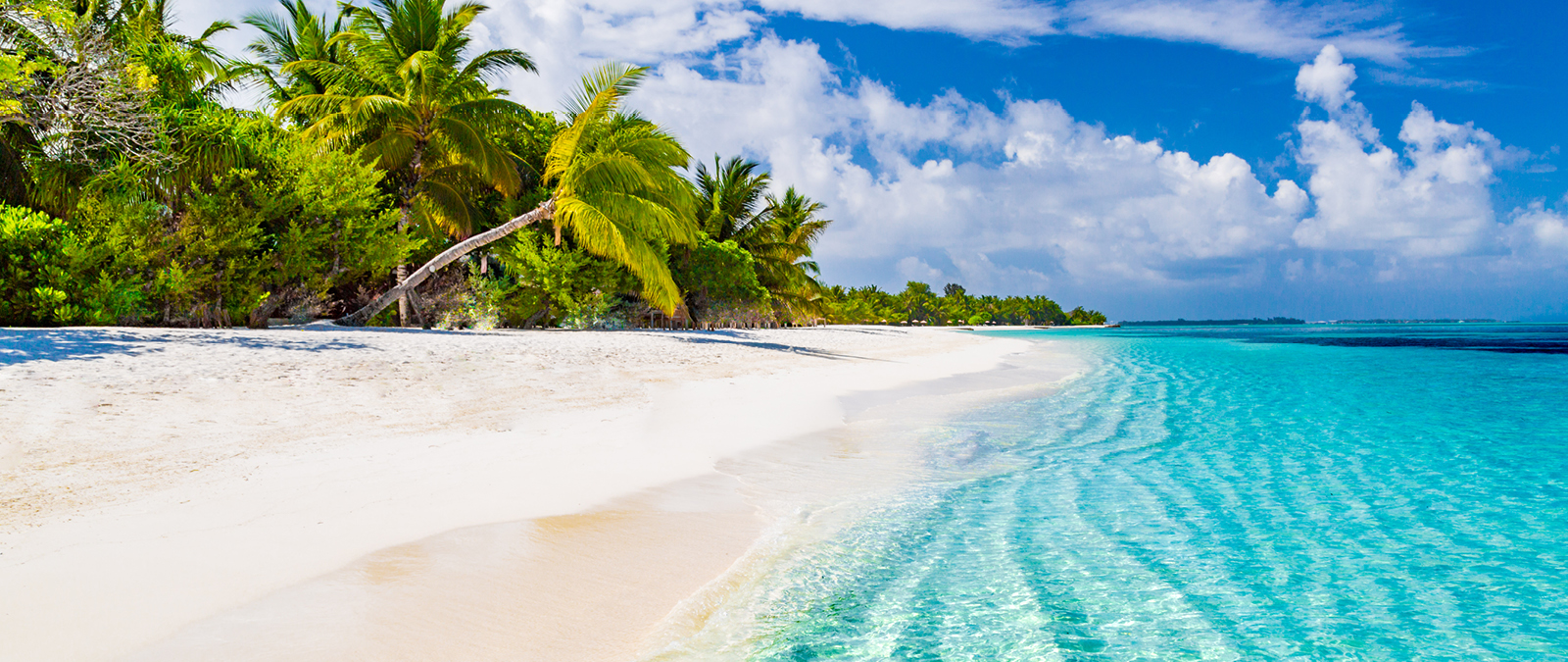 Trip Review
Crystal Serenity
by Bobbi Felsot
Bobbi Felsot, an Independent Travel Consultant for Luxe Travel, a FROSCH Company, just cruised on the Crystal Serenity in the Bahamas.
How was it? In her words, it was "superb plus!"
If you've been hesitant to cruise again, you won't be after reading her trip review below!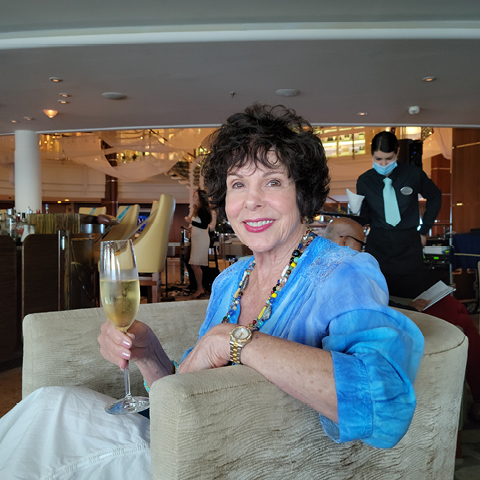 Getting to the Ship
When we arrived at the airport the day prior, there were plenty of Crystal representatives to greet you outside, assist with luggage, and escort you to either a transfer or a taxi. The taxis were spotless. The airport was also very clean and organized. Masks were required, and you could find hand sanitizer everywhere.
We stayed at The Grand Hyatt Baha Mar, a lovely hotel. It too was organized and fun with plenty to see and do. We noticed good health protocols in place and a vaccination card or a negative COVID-19 test result was required at check-in. Temperatures were taken outside of every restaurant before entering.
The Grand Hyatt is one of three hotels in the Baha Mar complex, which also has several restaurants and a huge smoke-free Casino. If budget allows, I highly recommend staying in the Baha Mar complex. It's super easy to walk to the Convention Center where the pre-boarding testing is held. The hotel bellmen even bring your luggage over to the Convention Center for you. Easy!
The pre-boarding testing was carried out flawlessly; they had plenty of medical staff taking the tests. It's important to go as directed, about two hours before the embarkation time on your cruise ticket. They staggered the times so as not to overwhelm the testers. It was very organized and in typical Crystal style, they had a full array of soft drinks, food, and sweets while we waited for our test results. They even had flowers on every table. It only took about fifteen minutes to get our test results, and we were then transported to the ship.

Onboard Experience
I was prepared to accept a bit of a lapse by Crystal from being out of operation for so long, but they didn't miss a beat. It was better than ever. Crystal returned to service at full speed. I had a group of travelers with me, and not one complaint surfaced from anyone the entire week. The cruise, the staff, the food, and the destination were all six stars.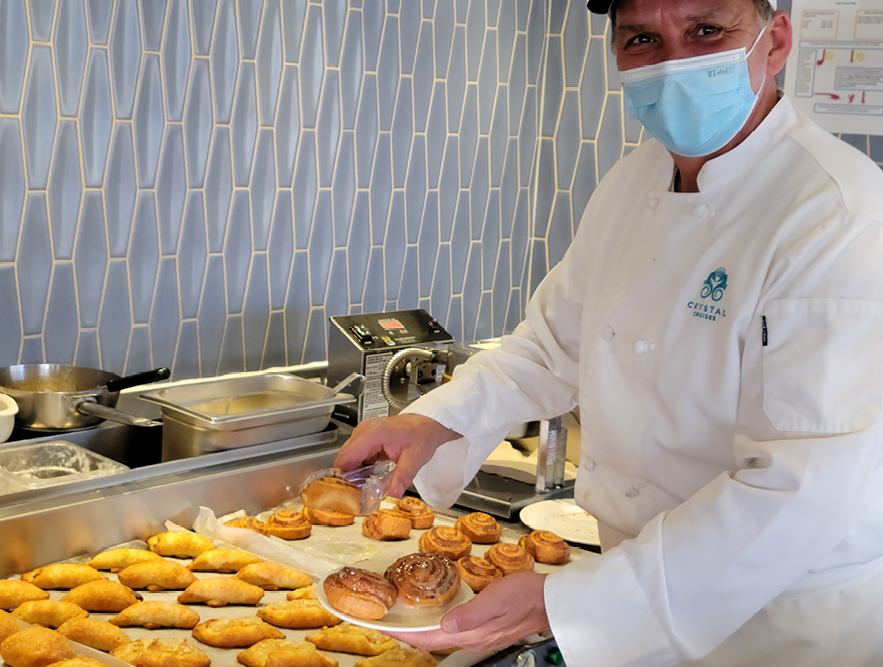 We wondered if the trip would be enjoyable only because we had not traveled in so long. By the end of the week, we decided that the experience was superb. It was exciting, we felt happy, and life felt normal again. It felt too good to be true. The only difference from pre-pandemic cruising was that the crew were wearing masks. We even overheard other guests making similar remarks to ours.
Undiscovered Islands
The Islands of the Bahamas visited by Crystal have a low number of inhabitants. There is little infrastructure; some islands have never been called on by a cruise ship before. Crystal's operations team is to be commended. Since these islands had never welcomed cruise visitors, Crystal had to build docks – and quickly – as the ships need somewhere to tender. This preparation was done flawlessly.
The destination exceeded our expectations. The beaches were gorgeous, and the ocean was pristine. The Bahamas have the most beautiful waters on earth.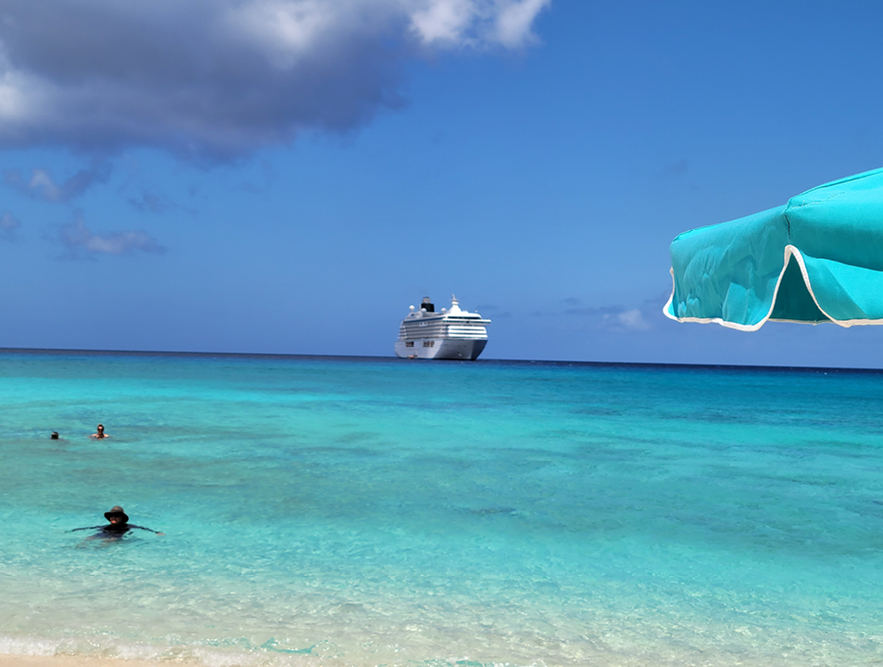 Crystal offered complimentary shuttle service to the beaches all day long. The Bahamians we met were kind, joyful, and helpful. They were happy to have us since these cruises help their local economy. As an example, local artisans set up on the beach with their handmade items each day.
I discovered that the beach set up of chaise lounges and umbrellas were brand new and put in place on every island exclusively for Crystal's passengers. There was a nominal fee of $25 for two chaise lounges and one umbrella. An attendant disinfected the lounges before you sat down. You didn't even have to pre-reserve the beach service. We were able to charge it to our cabin right at the beach.
While we spent most of our time enjoying the breathtaking beaches, we did get to see some of Vertical Blue, the freediving competition that takes place at Dean's Blue Hole. It's unbelievable to think that these athletes dive down 600 meters without any gear. The divers themselves were incredible, but also the event was interesting in and of itself. Not only do you have an above-water medical team, but there's also a separate in-water medical team, both of which are looking after the health and safety of the competitors. This event brings people from all over the world. We heard Russian, French, Spanish, and Japanese. We were mesmerized as we watched athletes break world records during this year's event.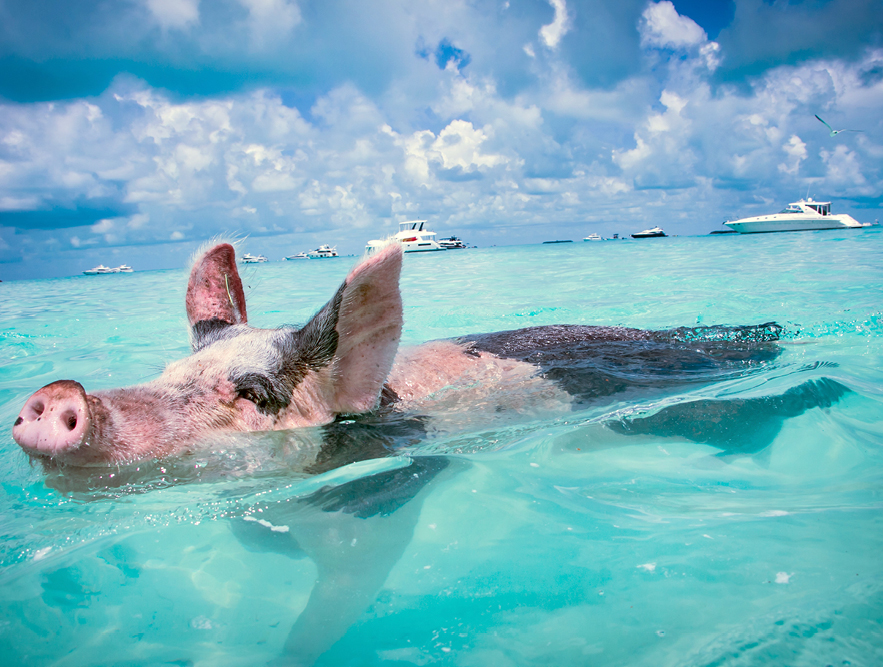 Some of my clients also took advantage of the remarkable excursions offered. The divers in the group did day trips to see giant tortoises swim by. Another client raved about the 'Swimming with the Pigs' excursion on Exuma. She has traveled the world, and this was one of her favorite experiences in all her travels.
The best part of the whole experience was that everyone – passengers, crew, and staff – felt happy, safe, and normal always. No one wanted to get off the ship. Now that we are back home, my clients are emailing me to tell me how much they miss Roberto and his omelets, the fresh cinnamon rolls, the beaches, and everything else that was so wonderful about this vacation. Can I admit that I want to go again too?
Please Note:
Crystal is now accepting a waitlist for a small number of unvaccinated passengers beginning August 9th from the port of Miami only. The requirements for unvaccinated guests on Crystal Bahamas Cruises are stringent and may not appeal to all travelers. Please consult with your Travel Advisor if you plan to sail as an unvaccinated guest on a Crystal Bahamas Cruise. Fully vaccinated guests may want to also consider Crystal's Bermuda cruises from New York for vaccinated guests only.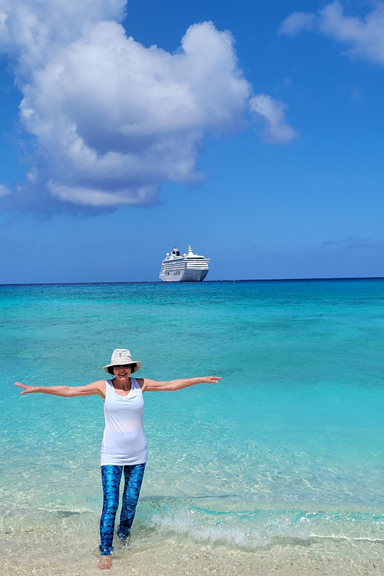 Bobbi's Tips
Here are some more of Bobbi's tips that she shares with his clients when taking a similar trip.
Arrive in The Bahamas at least one day before your cruise. You never know what will happen when traveling.
Do not skip the trip because you're worried that the COVD-19 testing will be a hassle. Both embarkation and disembarkation are organized by appointment. Since the times are scheduled, the process is simple and not overcrowded.
Don't be put off by uploading your vaccine card information and your health visa form in the Bahamian Portal. It's nothing you can't handle. But bring your login information with you as you might need it during the trip. It's a good idea to bring printed copies with you as well.
The ship is not sailing at capacity. There were only about 650 guests on board when we sailed. There is no need to worry that you will be on a crowded ship. With great safety protocols in place, my clients and I felt safe throughout our trip.
Take Your Travel to the Next Level
Our travel advisors have 'been there, done that' in destinations across the globe. You'll appreciate our excellent service and honest, genuine advice when we suggest the perfect place to stay, the experiences to splurge on, the attractions to skip, and the travel restrictions you need to know. You'll be a VIP every time you travel with us.
Let's start planning your next adventure; we'll take care of all the details.