How to Best Protect Yourself and Your Car Rental
As business and leisure travelers head back out on the roads, it's important to remember these key car rental safety tips and tricks.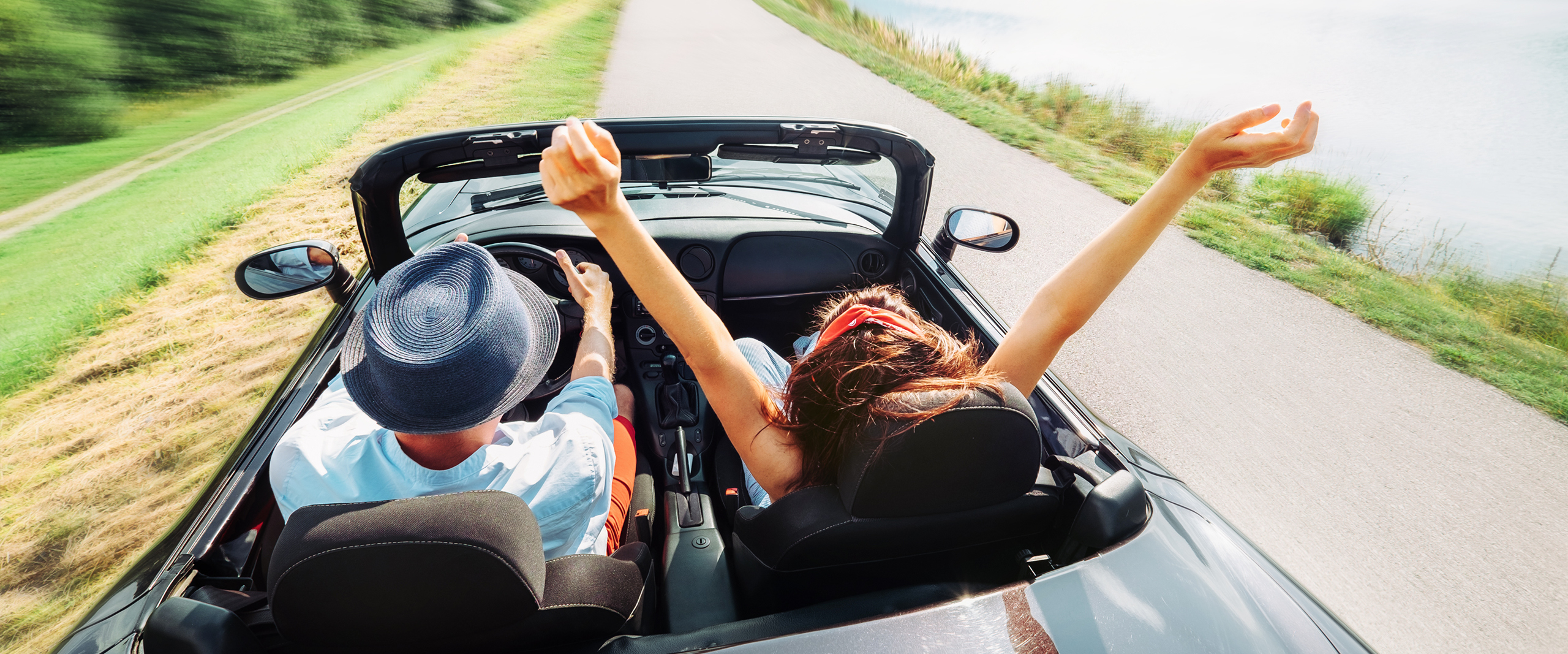 As corporate and leisure travel continues to ramp back up, it is important to re-enforce the basics when it comes to traveling safely. We often hear the safety protocols surrounding air and hotels, but what about rental cars?
As travelers head back out on the road, so do those looking to take advantage of travelers who let their guard down. It is always important to be aware of your surroundings and cognizant of some key pointers when renting a car for your next trip.
Be on Alert in Tourist Spots
When traveling, it is always exciting to see the main tourist attractions (i.e., The National Mall in Washington, D.C., Fisherman's Wharf in San Francisco, Chicago's Magnificent Mile, etc.). But be wary when parking around these areas known as primary tourist spots. Car rental break-ins and thefts around tourist locations are up, nationwide, as travelers are coming back to these areas.
For example, in San Francisco, local news station KRON4 reported data from the San Francisco Police Department showing a 750% increase in thefts from vehicles parked in spots like Fisherman's Wharf and Chinatown (May 2021; compared to the same period in 2020).

Hide Your Valuables
As always, do not leave valuables in your car. Make sure there are no visible bags in the car. Put everything in the trunk or out of sight, pushed under the seat completely, or tucked under jackets/blankets. If you are stopping briefly, consider carrying your bag, laptop, purse, etc. If you cannot stand to lose it, bring it with you!
An example of this is a reported rental car break-in at a Greenville, NC hotel parking lot. A car was broken into overnight, with the thief making out with nearly $3,000 worth of golfing equipment – clubs, range finder tool, clothing, and shoes.
License Plates Matter
Another key tip is to avoid anything that screams, "We are Tourists!" One great tip is to select a car with license plates that match the state you're traveling in. This option is available with the National Emerald Aisle.
Select plates that blend in with the crowds (i.e., Florida plates while staying in Florida). Do not leave hotel key cards, car rental agreements, or airline ticket stubs visible in the car, either. This is another indicator that "I do not live here. I am a visitor."

Park in Busy Areas
Avoid parking in remote or poorly lit areas, even in parking garages. Select spots in busy areas, where there is heavy foot traffic. Be sure to double check that your doors are locked, and windows are fully rolled up.
How to Handle a Car Rental Break-In
What should you do if your rental car does get broken into? Do not stall on reporting it to the rental car company!
Depending on the rental agreement, some companies require notice within as little as 24 hours. Whenever possible, report it as soon as it happens.
Take photos to document the damage to the car from the break-in. Take note of anything that may be missing or stolen.
Call the local police station to file a police report. This will be the first thing the rental car company will ask you for and it will be needed for a car insurance claim.
Typically, any car policy with collision damage (purchased through the car rental company or your personal car insurance) will also cover theft.
"Theft" is typically defined in the agreement as a car having been completely stolen, damaged by accident, or damaged during theft; however, the items stolen from the break-in are usually not covered under this insurance.
Check your credit card and personal insurance to see what may be covered with regards to personal items.

More Tips and Tricks for Your Next Car Rental
Sign up for frequent-renter programs – these memberships, oftentimes, will allow you to bypass the counter and go directly to where the cars are parked. This allows you to avoid the long counter lines.
Sometimes, these programs will also allow you to select your actual vehicle (such as with the National Emerald Aisle).
When selecting your vehicle, choose one with our given safety tip of matching plates to your destination (i.e., Florida plates with Florida destination).
With these frequent-renter programs, you also can earn free rental days relatively quickly – earning nearly one free rental day for every five paid rental days.
If booking through your corporate travel management program, check to see what is included regarding insurance/coverage – Many times, the corporate agreement established for your company will have free inclusion of loss/damage waiver coverage on vehicles (typically, a $24 per day cost).
Prepaid Gas – Rental Car companies will always ask if you would like the prepay for gas usage when you check in. This charges the renter for a full tank of gas and the renter can bring the car back as empty as they'd like. We would recommend bypassing the prepaid gas unless you plan on doing a lot of driving. Otherwise, you will wind up paying for gas that you do not use.
Personal Auto Insurance Policies – Typically, personal auto insurance policies will cover a rental car for 30 days. If you experience an accident under this personal policy, while utilizing a car rental, you will need to claim it on your personal insurance policy. If you have an extended car rental, make sure to return the car at the end of whatever time frame you have coverage for under your personal auto insurance policy and then prepare new paperwork for another rental. This ensures that your personal coverage remains in effect.
Toll Pass – In many states, toll roads will require a toll pass or toll by license plate. If you have one from home, you can always bring your toll pass and utilize it on your trip. This will avoid the added service fee, in addition to the tolls, owed back to the car rental company.
Take Your Travel to the Next Level
Our travel advisors have 'been there, done that' in destinations across the globe. You'll appreciate our excellent service and honest, genuine advice when we suggest the perfect place to stay, the experiences to splurge on, the attractions to skip, and the travel restrictions you need to know. You'll be a VIP every time you travel with FROSCH.
Let's start planning your next adventure; we'll take care of all the details.