Costa Rica is known for a few things, its richly biodiverse landscape, incredibly hospitable people, exciting adventures, and of course, coffee. In fact, the entire Valle Central is devoted to the cultivation of coffee. In the outskirts of the region, bananas and pineapples are the most popular crops.
But there's plenty more than a fleeting bag of beans to bring home. Read on for our suggestions for souvenirs and keepsakes!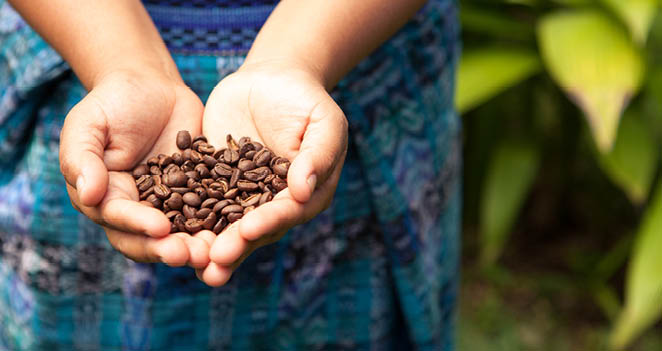 Traditional: Coffee
As some of the finest in the world, coffee is obviously a popular Costa Rican souvenir. Some travelers fill their bags at supermarkets, while others opt for purchases directly at refinery plants. Either way, shops across the country stock a variety of beans, with Britt and 1820 being the most popular brands.

Traditional: Guanacaste Seed
The shady, towering Guanacaste tree is the national tree of Costa Rica. The tree's curled seed pods look like a human ear, hence the name – "guana" meaning tree and "caste" meaning ear. Locally, it is considered good luck to gift a Guanacaste seed to someone, especially if the recipient passes it on to share in the good fortune! Local artisans craft beautiful jewelry out of the seeds, making the perfect gift.

Modern: Wood Home Décor
Shop the local markets and shops for gorgeous wood pieces, sourced and crafted locally. Whether it's a purple-hearted bowl, mahogany plate, or teak box, you'll admire the artisanship and natural beauty of such a souvenir for decades to come.

Impulse Buy: Pura Vida Apparel
Pura Vida – or pure life – is used by locals in everyday speech as a greeting or to show gratitude. You'll find apparel with this phrase everywhere, and by the end of your trip, you'll deem it necessary to bring a reminder of Pura Vida home with you, too.