Travel Restart

Kit

Get your travelers back on the road safely & confidently.
With the vaccine roll-out in full swing across the globe, many companies are considering allowing employees to fly the friendly skies again. Whether you've already begun traveling or you're not ready to make a final decision yet, FROSCH is here to guide and empower you to make the right choice for your company and employees.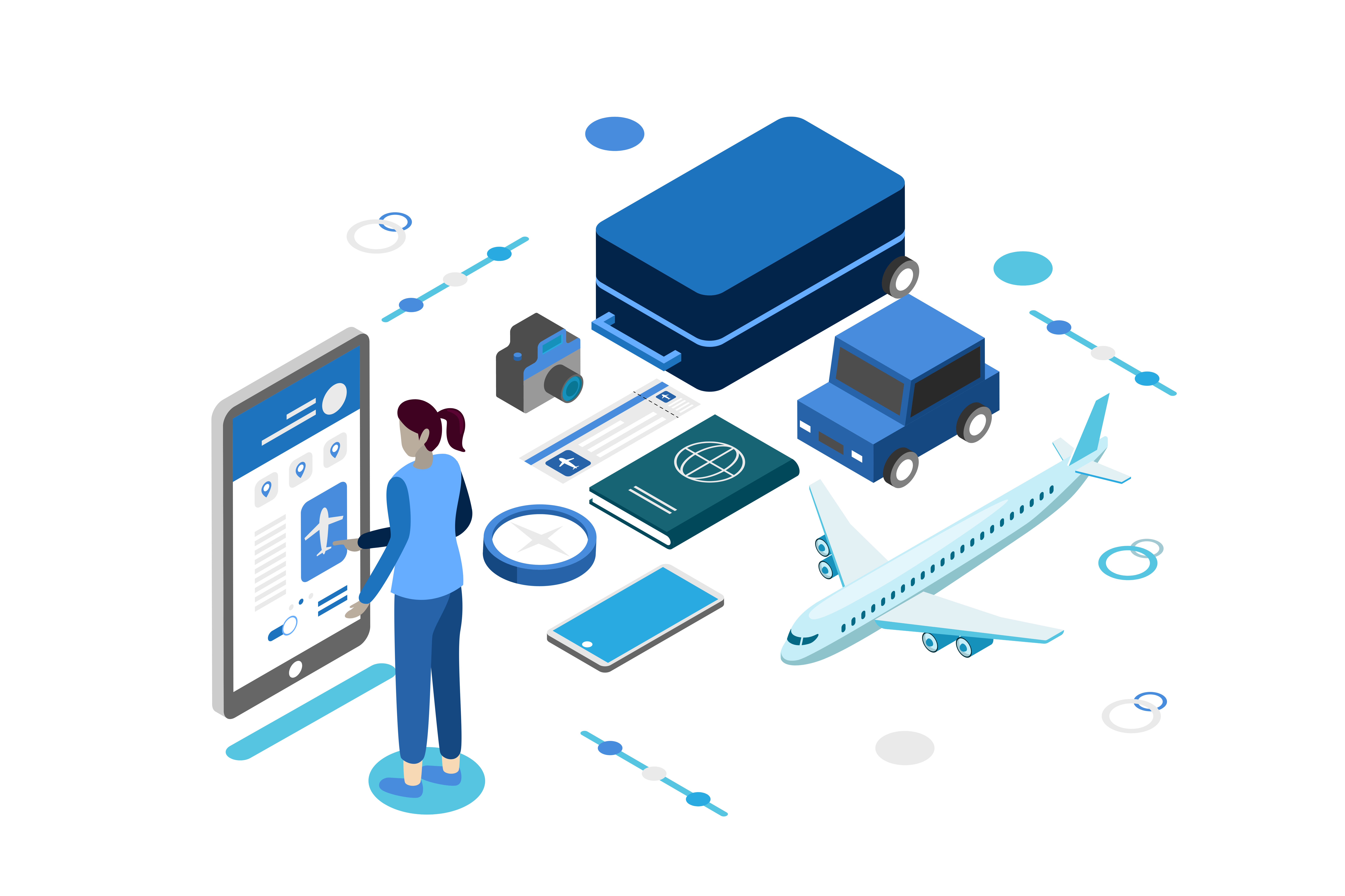 Travel today requires more than just careful consideration. Whether you're getting back to travel or evolving your current travel program, internal and external collaboration will be key to your program's success.
Engage key stakeholders in important discussions to address travel wellness and any legal or HR concerns.
Engage with travelers to measure confidence levels and obtain a full-view of potential travel.
Collaborate with your account manager to empower you to lead your organization's path back to travel
Utilize FROSCH technology to keep you abreast of your program status and travelers' safety & security.
Travel comes with a lot more questions nowadays.  
Priorities have shifted and travel is adapting to a "new normal." As you navigate your organization's journey back to travel, you'll encounter a lot of questions. The team at FROSCH, including your Account Manager, stand ready to guide and assist you with our resources and partnership. This Restart Kit is only the beginning. Allow us to help you look like a superhero!
THE FOUR PHASES OF PREPARING TO UNPAUSE
PHASE 1 •

EVALUATE YOUR COMPANY'S STATE OF TRAVEL
Every travel program will restart at its own pace. For some of our clients, business is back to normal, albeit with face masks, and for others, being 30,000 feet in the air is still a far-off thought. Either way, with vaccinations becoming more widespread, and optimism in the industry on the rise, it's time to look beyond this pause in travel and prepare for a new future.
The first phase of our travel restart kit provides you the resources you need to evaluate your current program and define your next steps, whether that's completing unpausing, slowly getting back to travel, or ramping up your program now.
PHASE 2 •

ENHANCE YOUR TRAVEL PROGRAM & PREPARE TO UNPAUSE
Travel won't reach pre-pandemic levels for a few years, but that doesn't mean a rebound in safe, confident travel isn't imminent. It's time to look to the future. How can your travel program be enhanced or streamlined? How will you address duty of care in today's new normal? What amendments to your travel policy are required?
The second phase of our travel restart kit features information on duty of care requirements, including our GuideMe platform, guidance on adapting your travel policy for today's new normal, and a variety of resources to consider enhancing your travel program.
phase 3 •

BOOST TRAVELER CONFIDENCE through communication
No matter the current state of travel at your organization, boosting confidence will be key to the success of your program in 2021 and beyond. Your travelers want to know how you'll be keeping them safe while out of the office for business. Empower them to be confident road warriors once again with consistent communication, action items, training, and other resources.
In Phase 1, we recommend surveying travelers to gauge their comfort levels; in Phase 3, we continue our communication campaign with a variety of messages to travelers on preparation, sharing new practices, and new resource training.
phase 4 •

STAY INFORMED & continue to enhance your program.
Once travel has resumed, the work doesn't stop. In fact, we understand the work will only grow for travel managers! FROSCH will set you up for success with training and new technology to provide greater visibility into your travel program. With actionable data from FROSCH Analytics and a visual dashboard to track your travelers, you will always be in the know.
In order to further enhance your program, tap into our valuable in-house development arms. Allow FROSCH Consulting by TCG to determine the total cost of ownership for travel, meetings, payment, and expense (TCO-TMPE®) or step back into the world of meetings and events with FROSCH Global Conferences & Events.
NOT SURE WHERE TO BEGIN? LET US HELP!
We encourage you to collaborate with your Account Manager, especially if undertaking a full-program restart. FROSCH stands ready to support you with the resources and expertise necessary to instill travel confidence in your organization.