Travel Restart

Kit

Get your travelers back on the road safely & confidently.
With the vaccine roll-out in full swing across the globe, many companies are considering allowing employees to fly the friendly skies again. Whether you've already begun traveling or you're not ready to make a final decision yet, FROSCH is here to guide and empower you to make the right choice for your company and employees.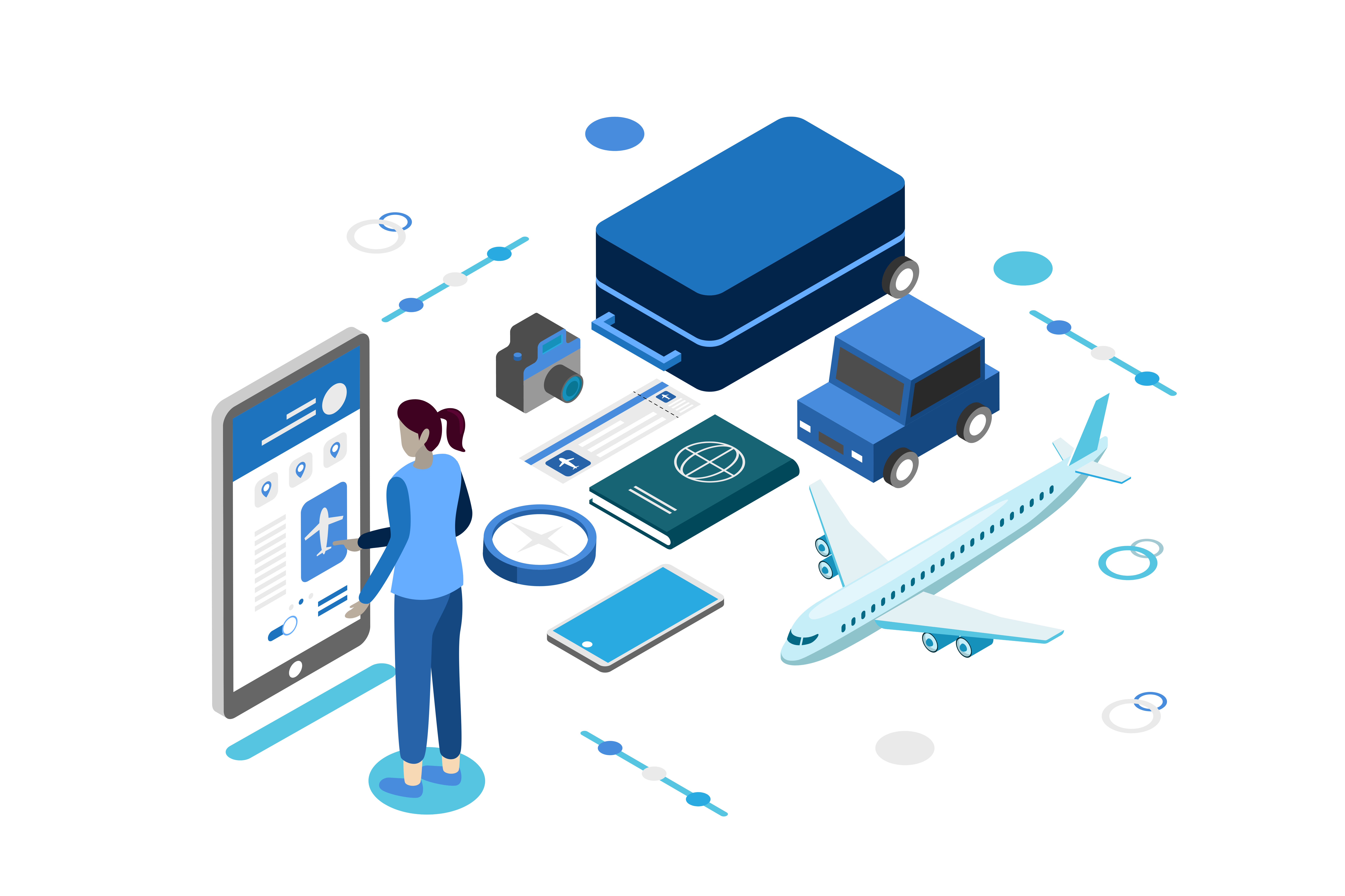 phase 4

 •

STAY INFORMED & continue to enhance your program
Once travel has resumed, the work doesn't stop. In fact, we understand the work will only grow for travel managers! FROSCH will set you up for success with training and new technology to provide greater visibility into your travel program. With actionable data from FROSCH Analytics and a visual dashboard to track your travelers, you will always be in the know.
step 1 •

utilize frosch analytics to monitor your travel program
FROSCH's unique global platform enables us to provide you clear visibility into your global travel spend. FROSCH Analytics provides a visual, web-based, dashboard that allows you to drill down the data in order to highlight missed opportunities and identify actionable insights.
✓ Consolidated global management information
✓ Identify missed savings opportunities
✓ Single source reporting platform
✓ KPI and SLA benchmarking
✓ Regional spends & trends identification
✓ Monitor traveler behavior
✓ Unused ticket and refund management
✓ Multi-level drill-down capabilities
step 2 •

TRACK TRAVELERS WITH PINPOINT 2.0
While you can rest assured your travelers will be making informed decisions during the booking process, travel restrictions will undoubtedly continue to evolve and change on a daily basis. More than ever before, knowing where your travelers are at a moment's notice can be invaluable. With FROSCH's Enhanced Traveler Tracking tool, you can not only communicate directly with potentially affected travelers, but you can also evaluate specific trips against COVID-19 data and security information in a single map-based interface.
step 3 •

IN THE MEANTIME, CONSIDER VIRTUAL MEETINGS WITH FROSCH
It will take some time for the travel and event space to reach 2019 levels. In the meantime, virtual collaboration will continue to be a mainstay of how we work and meet. Use this opportunity to partner with meeting managers in your organization to expand your expertise and scope.
Our FROSCH Global Conferences & Events team is ready to assist with all of your meetings, events, and conference needs. Whether it's guiding you through the restrictions associated with a gathering in a particular location or lending their expertise on the best virtual platform, the team can guide you through the planning and execution process.
step 4 •

ENLIST THE HELP OF FROSCH CONSULTING BY TCG TO OVERHAUL YOUR SPEND & MORE
With the global pandemic, we have been presented with a unique opportunity for organizations of all sizes to rethink processes and rewrite the rules of running a business. TCG has helped clients build and optimize Travel, Meetings, Payment, & Expense ("TMPE") for more than 25 years.
If you are looking to improve end-to-end T&E processes, identify a comprehensive spend under management baseline, and unlock new savings and revenue opportunities, let us connect with you with one TCG's consulting experts. An increasing number of TCG and FROSCH clients have successfully evolved their thinking beyond the WHEN will travel return to HOW AND WHY travel will return.
The TCG Travel, Meetings, Payment & Expense Restart Plan
As individual global markets continue to respond to the short-term impact and longer-term implications of COVID-19, a 'Travel, Meetings, Payment and Expense Restart Plan' is a key and integral element of any company's business continuity plan.