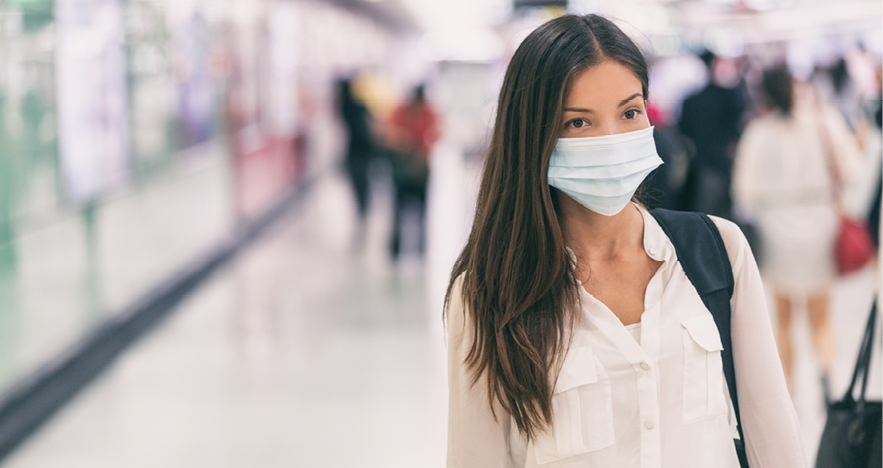 There is no question that COVID-19 turned the world of travel upside down in 2020. Exhibit A of this can be seen within the list of "2020's Busiest Airports in the World," presented by the Airport Council International ("ACI").
The 2020 rankings clearly show that the pandemic caused a seismic shift in travel patterns for 2020. Atlanta's Hartsfield-Jackson International Airport (ATL) was dethroned in 2020 as the busiest airport in the world by Guangzhou Baiyun International Airport in China (CAN). The list of busiest airports for 2020 has seven China airports and a mere three for the United States. The usual suspects missing from the list for 2020 included: Los Angeles (LAX), Dubai (DXB), Tokyo (HND), Chicago O'Hare (ORD), London Heathrow (LHR), Shanghai Pudong International (PVG), and Paris (CDG).
Global passenger traffic at the world's top 10 busiest airports for 2019 decreased by 45.7% in 2020. Overall, passenger volume at the world's busiest airports decreased by 64.6%. These numbers just go to show the true impact of the pandemic and how the recovery of air travel has not been consistent across the world. For most countries, domestic air travel continues to make a slow rebound, while the international travel rebound remains hindered due to travel/border restrictions. The #9 spot of Hongqiao International Airport is a perfect example of the uneven nature of the impact and recovery from COVID-19. Just the year before, Hongqiao International Airport was #46 on the 2019 list.
"The impact of the COVID-19 on global passenger traffic pandemic brought aviation to a virtual standstill in 2020 and we continue to face an existential threat," ACI World Director General Luis Felipe de Oliveira said. "The data published today reveals the challenge airports continue to face and it remains imperative that the industry is supported through direct support and sensible policy decisions from governments to ensure that aviation can endure, rebuild connectivity, and fuel a global economic recovery."
Signs of recovery within the airports have been seen primarily in countries with high rates of vaccinations and will only be realized with the increase of vaccinations globally, the ongoing development of digital health passports, and support from governments.
Below is the 2020 World's Busiest Airport List (by passenger volume):