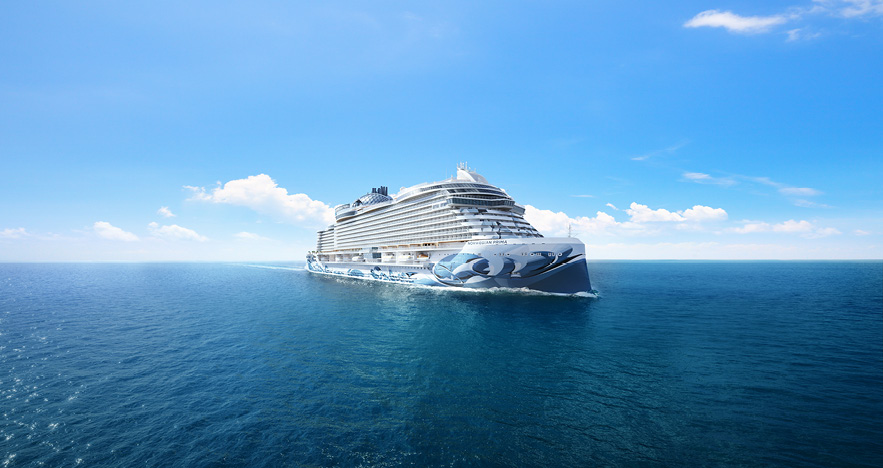 Norwegian Cruise Lines recently unveiled the Norwegian Prima, the first in a new class of ships that's expected to wow and delight passengers.
We recently got a sneak peek and here's what we think you'll love about the Norwegian Prima.
Wide Open Spaces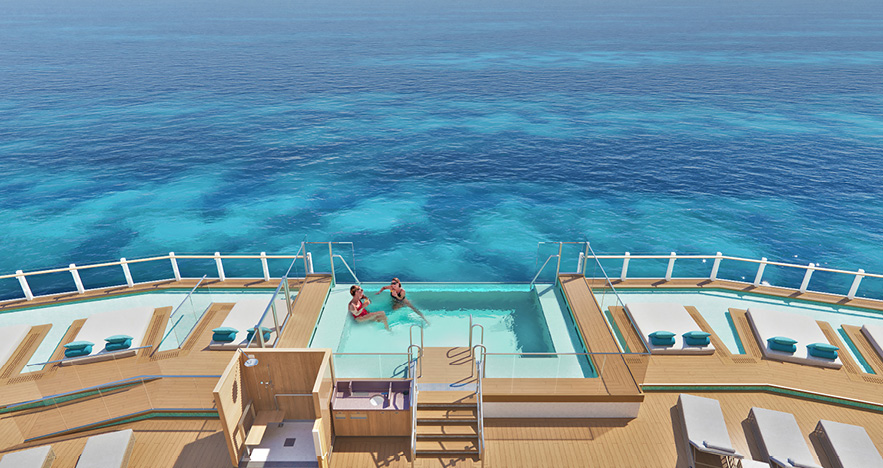 With the luxury of starting with a clean slate, designers utilized forward thinking concepts like moving the engine to the middle of the ship.
This innovative idea expanded usable space and now allows guests to enjoy a second waterfront. Who doesn't want more space to enjoy the ocean views?
Roomier Staterooms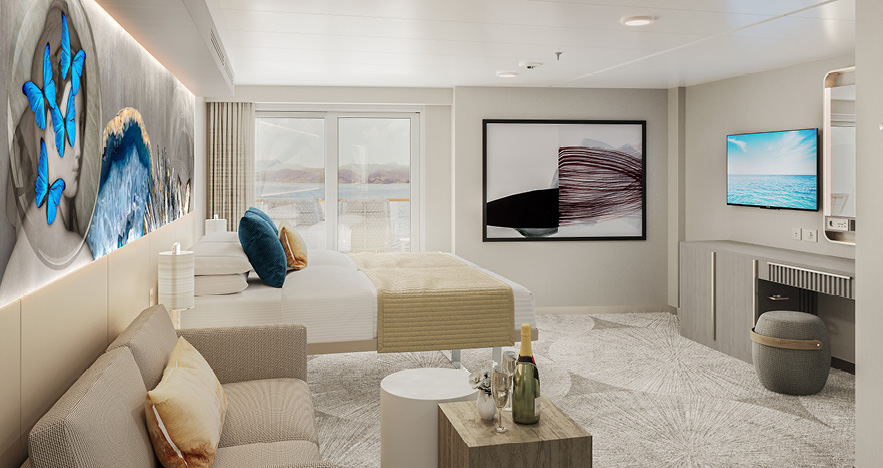 Gone are the days of cramped cruise cabins. With inviting aesthetics and ultimate comfort in mind, your stateroom will have a hotel suite feel.
And let's not forget the bathroom! You'll appreciate the functional design with larger showers, increased counter space, and better amenities.
Breathtaking Ocean Boulevard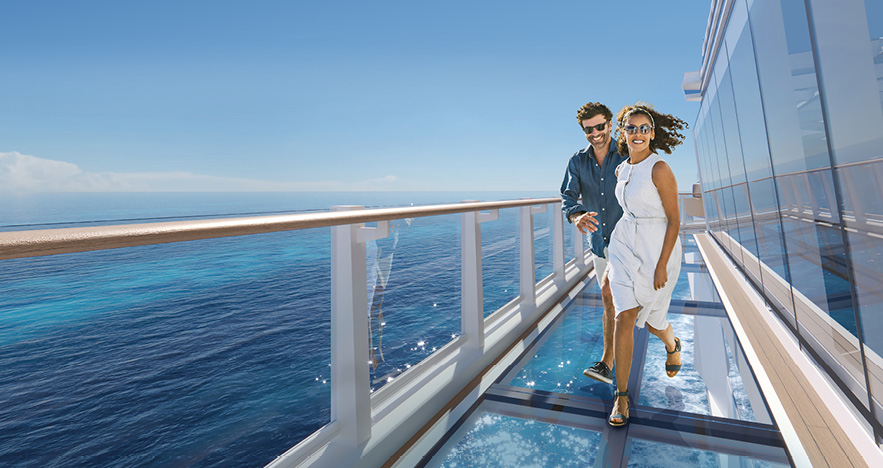 Walking along Ocean Boulevard, you'll find unexpected surprises like infinity pools almost at sea level, outdoor sculpture gardens, and tasteful lounge areas with elegant daybeds.
For the best photo op, cross over the Oceanwalk glass bridge to see the sea right beneath your feet. With Ocean Boulevard encircling the entire ship, you'll uncover something new each day of your cruise!
Indulge Food Hall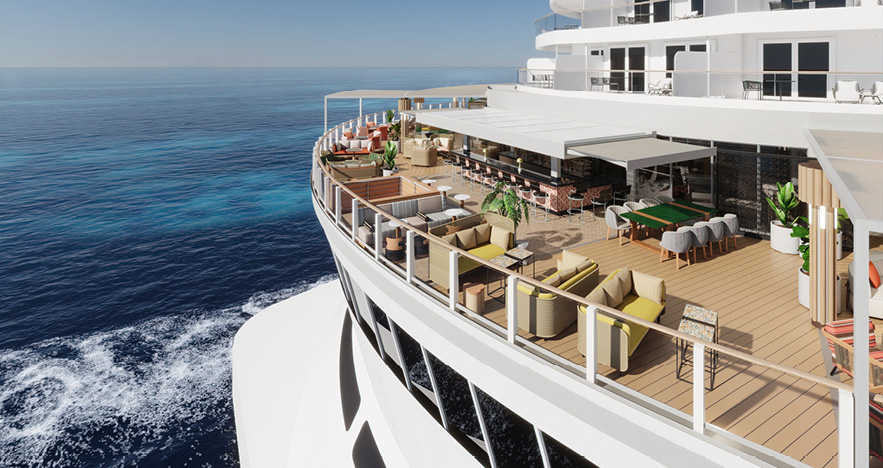 Indulge all your senses at the aptly named Indulge Food Hall, a casual open-air food market with 11 different mini restaurant concepts to tantalize your tastebuds.
Traveling in a group? No problem.
There's something for everyone to enjoy. You'll even find a food truck with delicious tapas on board. Premium and fine dining options will also be available, so you'll never go hungry!
A Focus on Service
While the Prima will be comparable in size to the Norwegian Breakaway and Getaway, it will carry far fewer passengers.
Additionally, the ship will have the highest level of staffing of any cruise ship in the premium and contemporary cruise categories.
What this means for you is an elevated cruise experience with service as a priority. You'll notice drinks served faster, cleaner public areas, and more attentive service standards.
1st Class Luxury with The Haven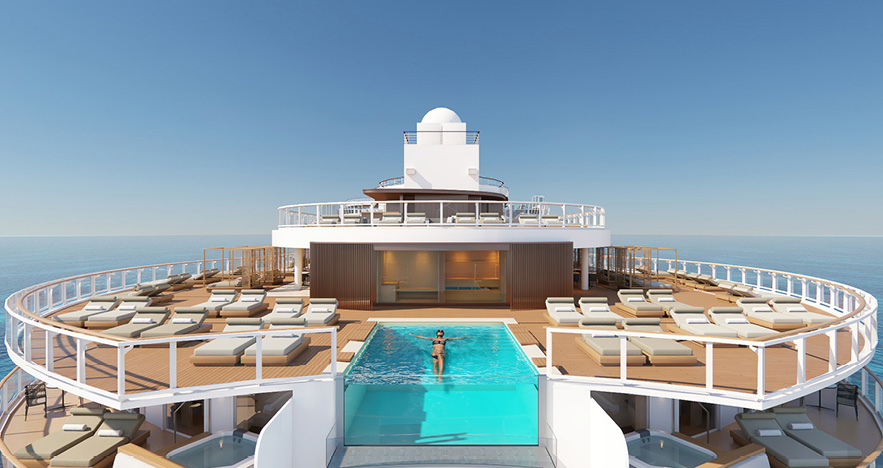 Take it up a notch by staying in The Haven for a more intimate experience. Popular for those seeking a retreat from the rest of the ship, the Prima's version of The Haven has been expanded and moved to the aft area of the ship.
Take a dip in the pool reserved especially for guests of The Haven, enjoy the world class spa facilities or lounge in your elegantly furnished staterooms.
Haven guests will delight in the 24-hour butler service, restaurants reserved only for The Haven, and priority embarkation and debarkation.
The Inaugural Tour
The Prima will begin by touring through Europe and will then head to North America for Caribbean sailings.
An interesting itinerary to consider will be the open jaw sailing from Galveston. This 11-day Western Caribbean itinerary includes stops at Cozumel, Aruba, Curacao, Bonaire, Great Stirrup Cay (Norwegian's Private Island), and finally ending in Miami. A unique trip indeed!
The Norwegian Prima is receiving a lot of buzz, so reach out today to your FROSCH Travel Advisor to plan your cruise.