Spend the Day Yachting in Miami

Take your Miami trip up a notch with the ultimate on-the-water experience. Your FROSCH Travel Advisor can arrange a yacht charter for you and your closest friends to enjoy some fun in the sun.
As you may know, yachting is highly popular in Miami. What you might not know is that yachts you can charter for the day can be hard to find. Luckily, FROSCH can help, as we work with carefully vetted boat owners to ensure you have a carefree day trip and we're able to arrange anything on board that you might need.
We can easily include fully catered meals to keep things simple for you and your guests.
If your group is super active, ask for a boat with an inflatable slide, extra jet skis, and a flyboard. We'll make it happen.
Are you interested in a DJ? Not a problem. We can help with that too.
We've been home for too long. Now's the time to live it up! Private yacht charters are the perfect way to spend some quality time with family and close friends, celebrate a milestone birthday, or that special anniversary.
Are you ready to set sail? Ask your FROSCH Travel Advisor about day yacht charters and or a complete Miami itinerary.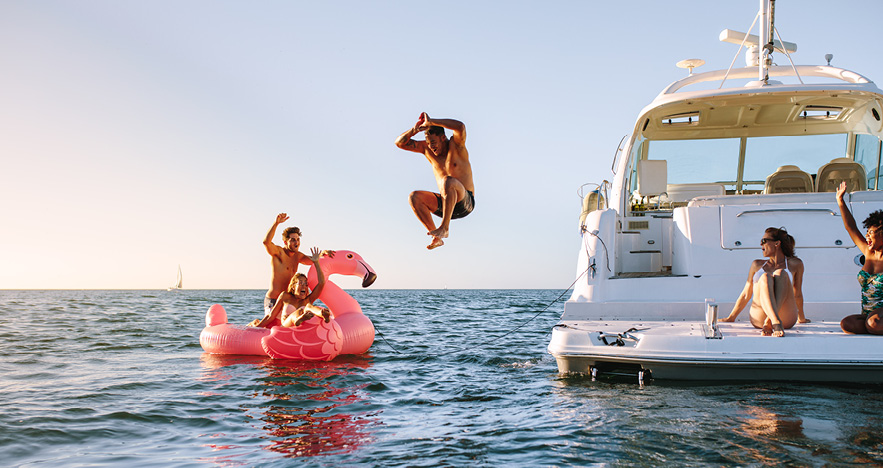 Take Your Travel to the Next Level
At FROSCH, we believe you deserve excellent service, advocacy, and support.
We pride ourselves on having the best travel advisors and independent travel consultants in the industry.
Connect with an expert to start planning your next adventure!