Hotels Showing the Steady Climb Toward Post-Pandemic Recovery for Business Travel
A Summary of TRIPBAM's Quarterly Market Report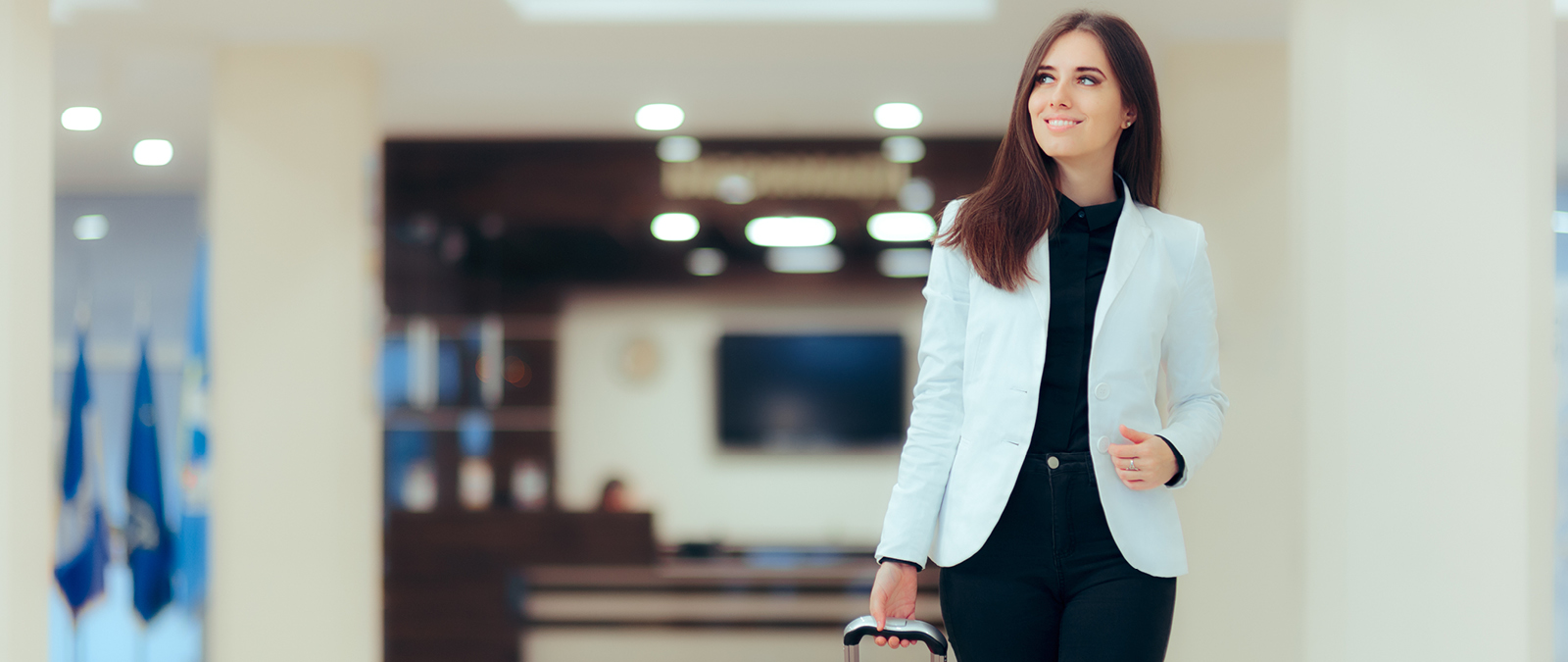 Business Travel came to an immediate standstill around the world in March 2020. Ever since the standstill, the question has been "when will the industry recover?" and "when will companies return to business travel?" The answers provided have varied, but the answer unanimously now – recovery has already begun!
Vaccination rates increasing and easement of social distancing guidelines have positively pushed the recovery of the business travel industry. This upward recovery trend of the industry can be seen directly within the hotel sector.
Industry technology provider, TRIPBAM, has been tracking booking patterns and rates through their global hotel data to answer the question – when we can expect industry recovery. TRIPBAM is a leading technology provider (and partner of FROSCH) for reducing hotel costs and optimizing hotel programs in a corporate travel management program.
"Using TRIPBAM's patent-pending automated shopping processes, advanced analytics, and benchmarking, companies can save up to 20% on their corporate hotel spend, all in a customizable way – accommodating all types of corporate cultures."
Throughout the pandemic, TRIPBAM has been studying their collected data and has begun releasing Quarterly Market Reports. Utilizing their newly created Market Statistics dashboard, they have outlined the impact of the pandemic-imposed travel shutdown on the hotel industry and offered guidance in navigating "the new normal" of business travel to Travel Managers and buyers.
The data outlined in the report has been sourced through TRIPBAM's global hotel data – covering the Americas, EMEA, and APAC. Booking data used in the report is limited strictly to CORPORATE BOOKINGS made by TRIPBAM customers and does NOT include leisure or large group bookings.
In the most recent Q2 Quarterly Report, here is what they found…
RATES, BOOKING VOLUMES, AND VOLATILITY
We have some good news and bad news for Travel Buyers. Let's start with the good news! The good news for hoteliers and the travel industry as a whole – global market rates (the lowest corporate rate available in the market) have been up 10% month-over-month. Global corporate booked rates are also on the rise (8% month-over-month).
"This steady increase in hotel rates since the start of 2021 suggests that travel is recovering with consistency."
The bad news – recovery is (of course) a great thing! But, with this recovery, rates will continue to rise. With travelers heading out on the road, companies can expect to pay more for hotel stays than they are typically used to seeing – especially if they have not yet renegotiated their corporate discounts since before the pandemic.
In the Americas – hotel volume is still down 70% overall and rates down 30% from 2019 levels. In EMEA – hotel volume is down 90% overall and rates down 23% from 2019 (with significant variances by market). Globally – length of stay and cancellation rates are back to 2019 levels, and rate volatility has decreased slightly (down 18% to 16%) – another key sign of industry recovery. If these trends in market rates stay on their current trajectory, the hotel industry is on pace to hit 2019 levels before the end of the year!
SHIFTS BY RATE TYPE, STAR RATING, CHAINS, AND BRANDS
Booking trends for corporate travelers have shifted since the pandemic. In Q1, for example, there was a trend for travelers to move down a tier in their hotel star selections. However, this is believed to be attributed to the skew of the workforce still traveling during the pandemic and the availability of hotels open. This trend did continue into Q2, but there has been a slight shift back towards higher star rates hotels, as more non-essential travel and full-service hotels open back up.
Hampton Inn and Suites was the #1 booked brand. Traditional business travel leader brands – Westin and Sheraton – were shown to be the most negatively impacted by the pandemic in terms of volume and pricing. Independent properties – Accor and Hyatt – are providing the deepest discounts to corporates in comparison to the best available market rates, highlighting them as positive supplier partners to companies during post-pandemic recovery.
TOP RECOVERY DESTINATIONS
As we have seen across all global economies, post-pandemic economic recovery has correlated to the successful rollout of vaccines and containment of new COVID cases. The current top locations with business travel volume are USA, China, Australia, Canada, and Mexico. Top destinations by city include Austin, Houston, Atlanta, and Dallas. These cities with the highest business travel volume can primarily be attributed to the early lifting of restrictions across the states of Georgia and Texas, compared to other US states. Globally, the cities of Shanghai and Shenzhen have had the highest business travel volume.
On the opposite end of the spectrum, markets that have been hit particularly hard with the pandemic and are seeing significant drop-offs in business travel volume are India, London, San Francisco, and NYC. San Jose, Boston, and San Francisco have seen the largest decline in market rates.
However, despite the above, New York City has been showing a strong recovery over the past few weeks, retaking the #1 market spot in the US for corporate travel bookings. Best Available Rates (BAR) remain 23% below 2019 levels, but the speed of recovery in NYC is quite notable.
The average corporate travel rate booked over the past quarter is averaging around $154 / night.
WHAT DOES THIS MEAN FOR BUYERS?
From the Q2 TRIPBAM report, travel buyers can learn some unique tips and tricks to maneuvering the current choppy waters of the Hotel Industry. Key takeaways from the report include:
Negotiate / Renegotiate Now. Travel Buyers should take advantage of the current market and negotiate now for your 2022 corporate travel program rates and hotel agreements.
It is OK if you are not able to confidently project travel volumes for 2021 and 2022. Hotels are willing to work with companies and provide discounted rates, despite uncertain travel times.
Q3 will look even more different. There will be a continued boom in leisure travel, the return of corporate travel volumes, restrained hotel supply, and increased pricing power for hotels.
Rates will increase (so, book and plan now)! Rates could potentially exceed those of 2019 levels due to less supply and pent-up demand by travelers.
Adjust your travel program to be as adaptable to the current climate as possible. Negotiate dynamic discounts with established rate caps (to manage rate spikes); Push for automatic renewed deals; Adopt a continuous sourcing strategy; Use rate shopping (via TRIPBAM) to secure savings as volatility will persist through 2021 and beyond; Shift travelers to preferred properties and chains that are offering attractive discounts.
Buyers stay nimble as the market continues to shift.
The buyers' market that we find ourselves in right now will not last for long. So, the key will be to take advantage of the hotel rates and opportunities for hotel negotiations/renegotiations that are available right now.
"As corporate travelers return to the road, hotel rates are expected to return to pre-pandemic levels, or even exceed them," says Adam Slater, Senior Director, Global Account Management for FROSCH.
"Having a tool like TRIPBAM incorporated into your travel program will allow you to capitalize on rate fluctuations by securing a lower rate as soon as it becomes available."
Connect with your FROSCH Corporate Account Manager today to see how you can best prepare your travel program for the coming year. And, ask about how you can integrate TRIPBAM into your corporate travel management program for hotel cost savings today!
Find a full copy of the Q2 TRIPBAM Report HERE.
ELEVATE YOUR TRAVEL PROGRAM
Empower your travelers with FROSCH's leading technology and high-touch, personalized service.