TSA Round-Up – Takeover Edition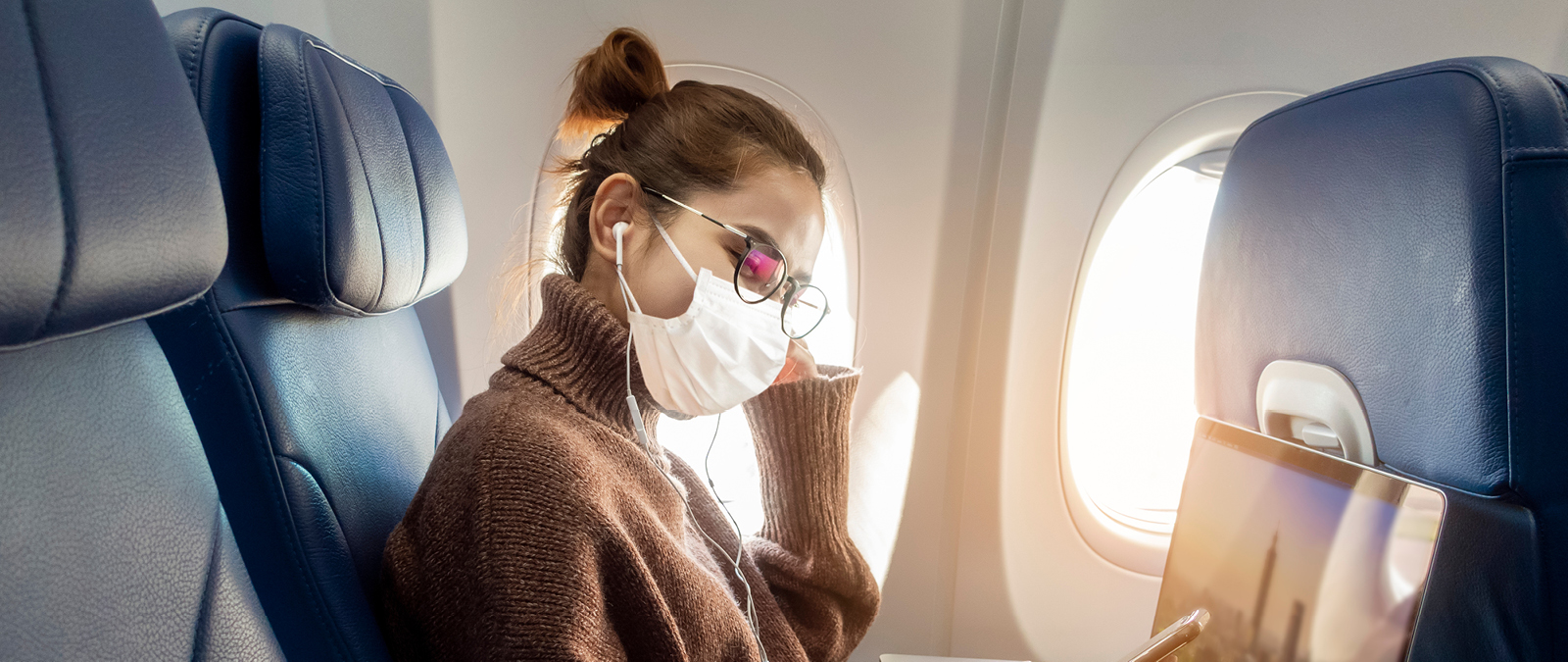 This month's TSA Round-Up is more of a "takeover" article from the Federal Aviation Administration (FAA), the Department of Homeland Security (DHS) and Centers for Disease Control and Prevention (CDC), all of which work and liaise with our friends at the Transportation Security Administration. Read on for some news from around the world of travel related government agencies!
FAA Asks for Help with Unruly Passengers
It's no surprise that the COVID-19 pandemic and the requirements of the "new normal" have caused many of us to lose our patience or let the little things get to us a bit quicker than they usually do. Unfortunately, the Federal Aviation Administration (FAA) and Transportation Security Administration (TSA) are noticed a spike in this type of behavior at airports and have approached airport police forces to assist them in identifying and curbing unruly passengers.
For most travelers, this will not affect the airport experience; however, after the FAA reported over 3,700 incidents of violent or incendiary behavior this year alone, and as a result, have asked airport police to intervene with passengers exhibiting potentially dangerous behavior in airport terminals and has requested that food and beverage outlets in airports stop selling alcoholic beverages "to go."
These unfortunate situations are not limited to the airport either. Travelers can become agitated and unruly while in flight as well. In an effort to proactively limit the possibility of an in-air incident, American Airlines recently announced that it was extending its ban on alcohol sales to passengers in its main cabin (economy) through January 18, 2022.
Department of Homeland Security Extends Restrictions at Land Borders
The US Department of Homeland Security (DHS) announced that it will be extending its ban on non-essential travel to Canada and Mexico through September 21, 2021. The extension will not apply to cross-border trade and US citizens and permanent residents will be allowed to cross. Travel for medical purposes and school will also be permitted. DHS reviews its land border policies and restrictions each month, so further changes, for better or worse, are not out of the question.
Federal Mask Mandate in USA Extended Into 2022
The Biden administration plans to extend the requirement that all travelers wear masks on airplanes, trains, and buses, as well as at airports and train stations through January 18, 2022.
The current mandate was due to expire on September 13.
The US Centers for Disease Control & Prevention (CDC) also recommends the use of face masks on nearly all forms of public transportation, including airplanes, ships, trains, subways, buses, taxis, and ride-shares and at transportation hubs such as airports, bus or ferry terminals, train and subway stations, and seaports. Currently, travelers are not required to wear masks in outdoor transportation hubs or if in outdoor areas of ferries and buses.
The CDC's mask guidance has no expiration date.
TSA Sees Dip in Passenger Traffic
The Transportation Security Administration (TSA) experienced its lowest nationwide passenger volume since June when the most recent numbers (from August 20) were released. On June 4, 2021- just over 1.8 million passengers passed through TSA queues nationwide. On August 20, just under 2 million passengers were screened across the country.
As schools across the USA begin to reopen, there is typically a slow down in leisure travel and with business travel yet to resume to pre-pandemic levels, the dip in overall passengers is not surprising or cause for alarm.
ELEVATE YOUR TRAVEL PROGRAM
Empower your travelers with FROSCH's leading technology and high-touch, personalized service.