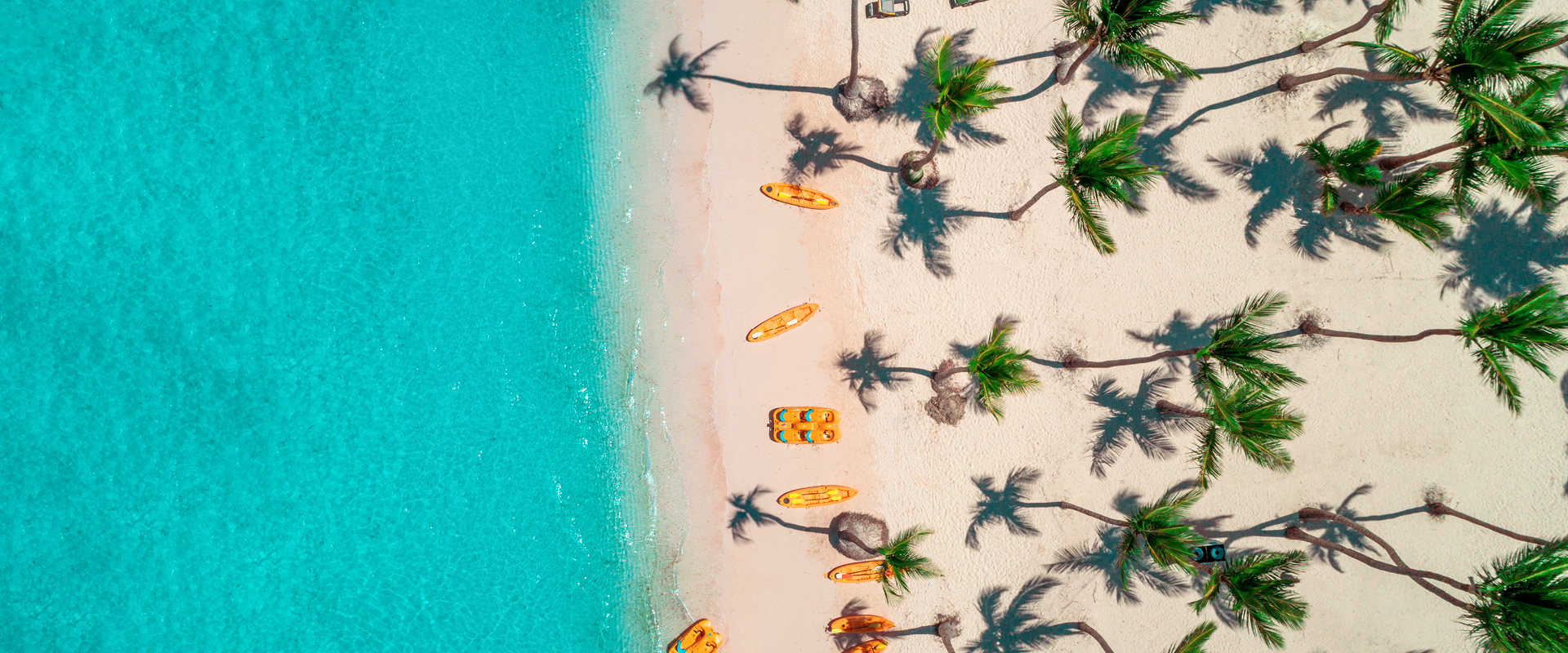 Trip Review
Group Golf Trip
by Maria Cardenas
Maria Cardenas, FROSCH Director of Latin America, recently traveled with a group of clients to experience the beauty of the Dominican Republic (and play a few rounds of golf!)
Golf with FROSCH, a specialized golf operator, is a division within FROSCH Latin America. As you can imagine, this team of golf travel experts creates unique and unforgettable events at the most recognized golf courses across the globe.
On this trip, Maria and her clients stayed at multiple hotels and played several rounds at the top golf courses in the Dominican Republic. Her clients will be hosting upcoming golf events and these trips help them make decisions about future corporate event locations. Read on to learn more!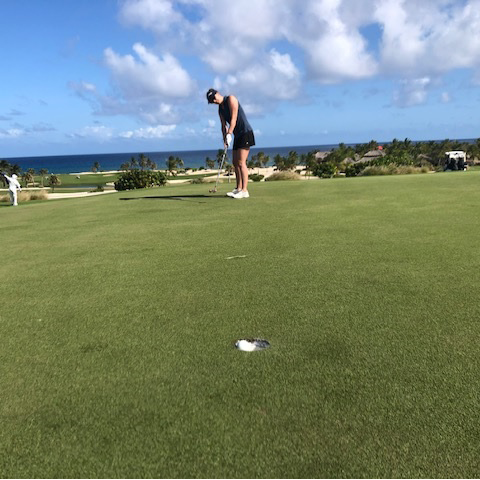 Why the Dominican Republic is one of the Best Golf Trip Destinations
During the trip, we stayed at three different hotels, The Westin Puntacana Resort & Club, Melia Punta Cana Beach Resort, and the Paradisus Grand Cana. Each day we played golf at a different course, including Cocotal, La Cana, Corales, and Punta Espada (considered one of the finest courses in the world). Spouses tagged along on the trip and played golf or enjoyed the hotel activities, beautiful beaches, and resort pools.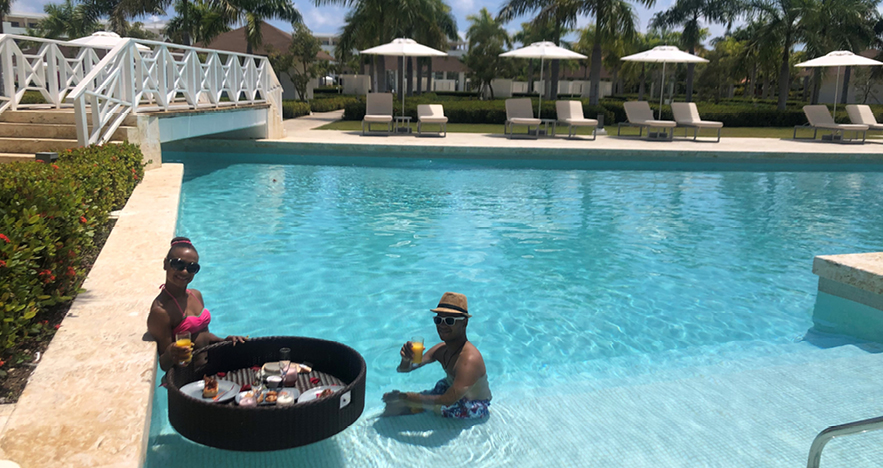 In the evenings, we had entertaining dinner parties in different restaurants, including a beach party. For our beach dinner at The Westin, our whole group sat at a long table and enjoyed fun Cuban and Caribbean-themed live entertainment.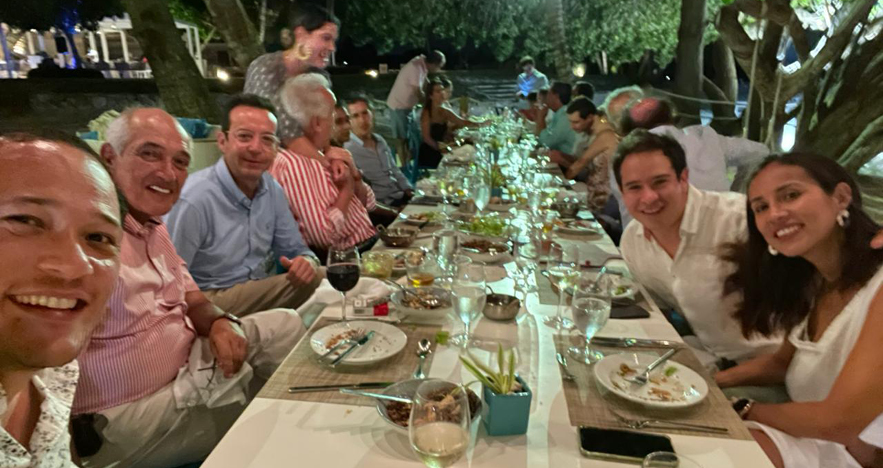 During our farewell dinner at Melia Paradisus, our group was dazzled with a spectacular show of lights showcasing the logo of each of my client's companies. It was amazing!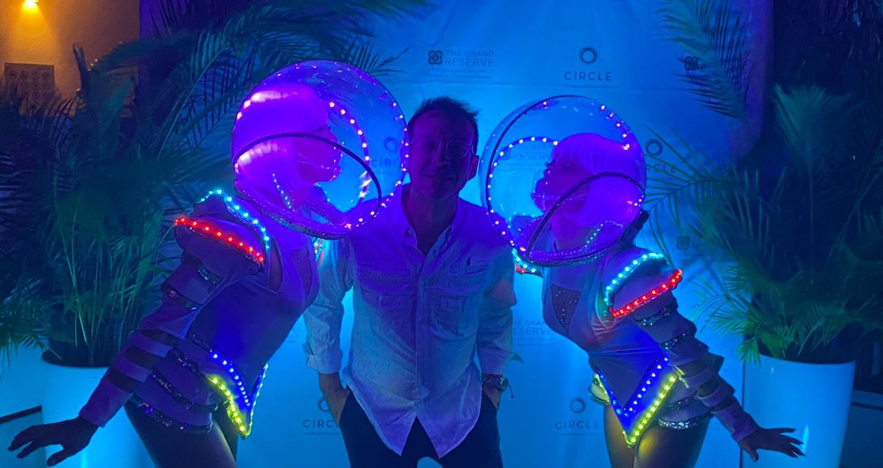 With picturesque beaches, world-class golf and stellar resorts, the Dominican Republic was enjoyable for both our golfers and non-golfers alike.

Playing Punta Espada
Our day at this course was the highlight of the trip. It's a beautiful and breathtaking course with holes right on the edge of the ocean. You see an amazing mix of colors, from the turquoise water to the bright green of the fairways as you play. You're surrounded by extraordinary views, making it one of the most unique golf experiences around.

Health and Safety Protocols
Getting into the destination was simple, and we did not need to show proof of a negative COVID-19 PCR test on arrival. We completed the health form online before the trip and either printed a copy or had it available for viewing on our phones.
Our private transportation was ready and waiting for us and followed all the health precautions. We were provided masks and hand sanitizer, and social distancing was required on the buses – only one person per row per side was allowed, but spouses could sit together.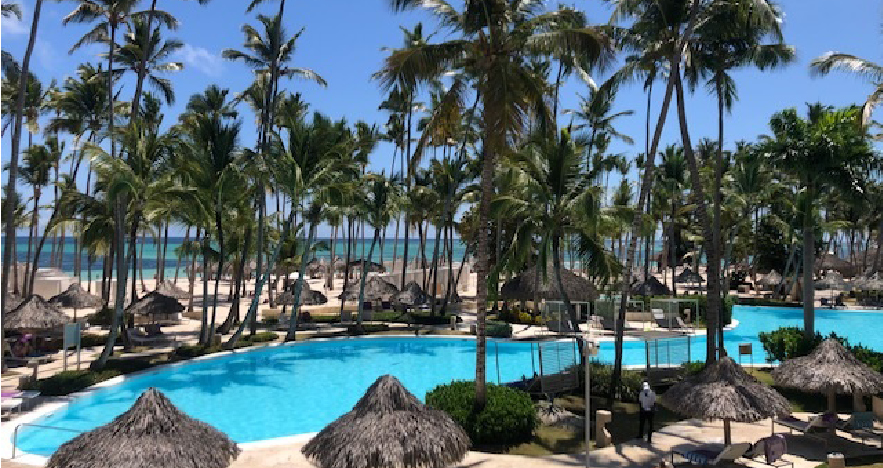 When we arrived at each hotel, the staff were always waiting for us with their masks and sanitizers at every point of entry to the property. Rooms were sealed with stickers showing the room had been sanitized.
Our Return to Colombia
For our return to Colombia, we all had to take a PCR test. We worked with the hotel to set up the appointments to simplify the process. To enter Colombia, we also needed to complete a health form. Immigration in Colombia is always a bit longer depending on the number of flights arriving. Colombian Nationals can apply for Biometric Immigration (at no cost) or Automatic Immigration (about $70 USD) to speed up the process.
Maria's Tips
When comparing the cost of airline tickets, you need to also look at the sports equipment baggage fees. Some airlines charge the same as standard checked baggage fees for golf clubs, but others can charge as high as $100 USD per flight segment.
Keep your golf balls in the same bag as your clubs. Golf balls are similar in volume and density to certain explosives. Airport security could search your luggage as a result.
I highly recommend booking the Fast-Track and VIP Lounge service for arrival and departure. Our group completed the immigration process in minutes with this service.
Many people don't know this, but Colombia is a golfer's paradise. We have over fifty courses that were designed by top golf course architects. It's the perfect place to play golf because you can enjoy different climates and different scenery all in the same trip.
Take Your Travel to the Next Level
Our travel advisors have 'been there, done that' in destinations across the globe. You'll appreciate our excellent service and honest, genuine advice when we suggest the perfect place to stay, the experiences to splurge on, the courses to play, and the travel restrictions you need to know. You'll be a VIP every time you travel with us.
Let's start planning your next golf adventure; we'll take care of all the details.