Midwest Travel Powerhouse Conlin Travel Partners with FROSCH
FROSCH has purchased 51% interest in the corporate division of Ann Arbor, MI based Conlin Travel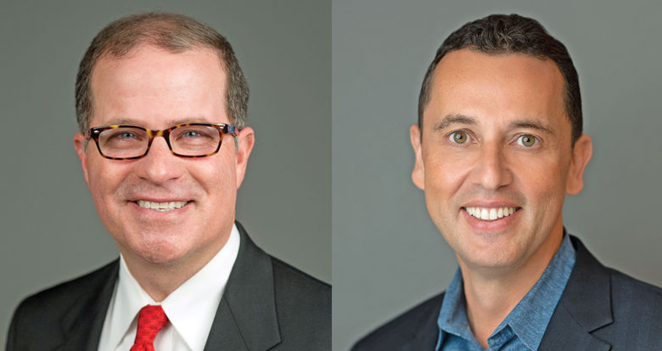 FROSCH has purchased a 51% interest in the corporate division of Conlin Travel. Based out of Ann Arbor, MI, the partnership provides FROSCH with a larger foothold in the Great Lakes and Midwest USA regions. The Leisure and Specialty Travel Divisions remain 100% owned by Conlin Travel.
Conlin Travel had sales of over $200M in 2019, with corporate travel accounting for $160M. No major operating changes are anticipated at the company, with Chris Conlin remaining as Managing Partner, responsible for customer relations and actively managing and growing the FROSCH-Conlin corporate business.
The partnership gives Conlin Travel access to key resources and infrastructure such as FROSCH's global operations platform and innovative technology solutions that simplify and streamline the travel experience for clients.
Bryan Leibman, CEO & President of FROSCH said, "Aligning ourselves with Conlin Travel allows us to grow our corporate business in key states like Michigan, Indiana, and Ohio. Conlin Travel is a second-generation business, like FROSCH, with a strong family culture consisting of similar core values. I have tremendous respect for Chris Conlin, his commitment to his employees and to providing the very best service and support to clients. I welcome him and his team to FROSCH and know that together we will achieve great success."
Conlin Travel was founded in 1959 by Tom Conlin in Ann Arbor, Michigan. Second-generation owner Chris Conlin runs the company today, having taken over in the year 2000 from his father. Over the years, Conlin Travel has worked with hundreds of thousands of clients, striving to make every travel journey an exceptional, value-driven experience. The Conlins have always instilled a positive and relationship-driven atmosphere within the company, as travel is about human interaction at its best.
Chris Conlin shared, "Partnering with FROSCH is a natural progression for our company, employees, and clients. As second-generation owners, we share the same principles on how we approach and treat our people and businesses. We've pivoted many times over the years, and this is another great pivot. As trends, technologies, and techniques continue to transform the industry, one thing remains: our dedication to our clients and new ones and allow for greater opportunities for my team members. Delivering personalized service with specialized knowledge, building excellent client relationships, and providing great value are what set us apart from the rest and we look forward to enhancing all of this through our new alliance with FROSCH."
We are excited to welcome Conlin Travel to the FROSCH Family and get right down to business … BUSINESS TRAVEL, that is!
ELEVATE YOUR CORPORATE TRAVEL PROGRAM
Empower your travelers with FROSCH's business travel management solutions built on leading technology and high-touch, personalized service.