Business Travelers Now Seek a Healthier Business Travel Experience
Healthy On-The-Road Options are Becoming More Prevalent – In the Air and On the Ground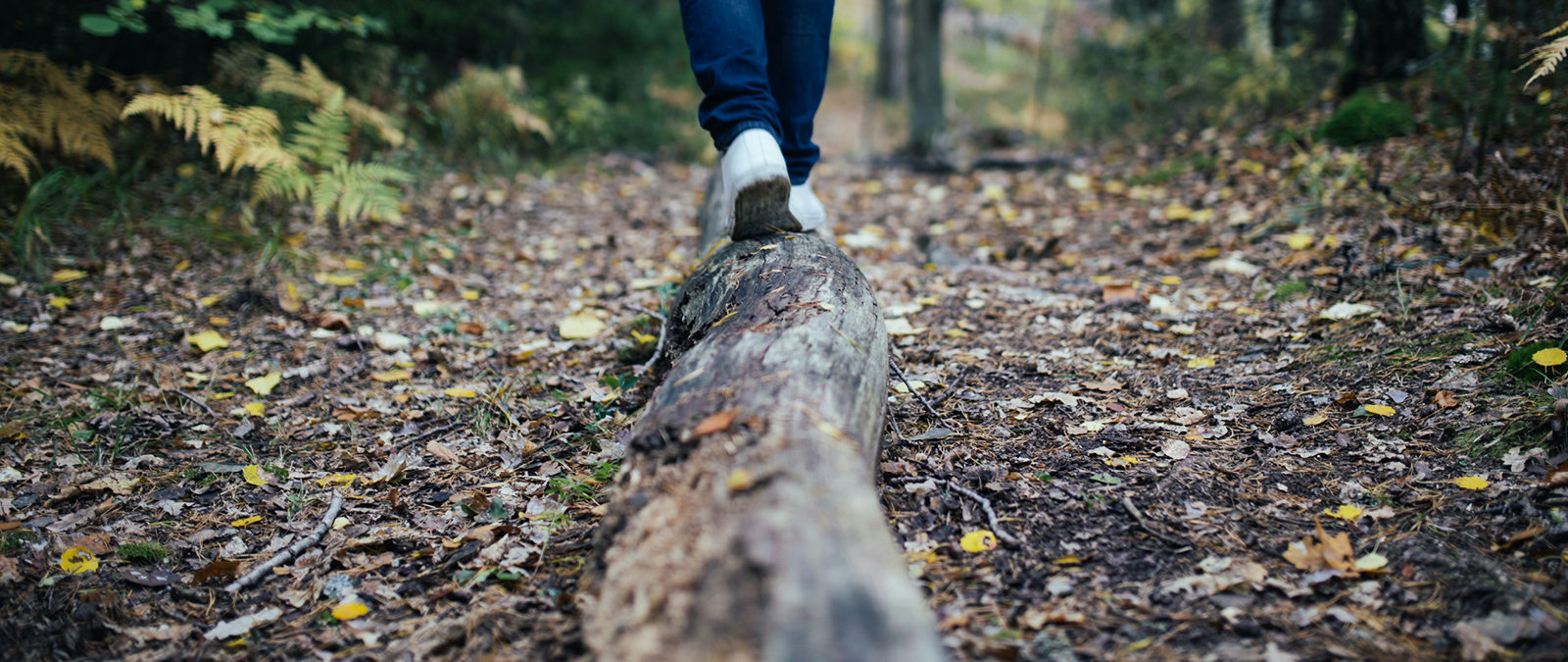 For the past two years, there has been a shift in focus to health and wellness. As we continue to navigate the pandemic, borders reopen, and more corporate travelers head back into the friendly skies, the travel industry can expect a similar trend for all business travel moving forward.
Travel is often cited to expand one's mind, eliminate stress, and add new experiences to your life. But business travel… not, always, so much. There are lots of additional stressors that go into business travel – preparing for that big meeting, getting to your destination on time, late night/early morning flights, grab-and-go food options, and insufficient sleep. Also, now, tacking on the immediate stressors surrounding the pandemic, travelers are seeking a bit of solace while out on the road for business travel.
From airport lounges to hotels, to restaurants, to airlines, and more – industry vendors have spotted this trend and have reacted with fun, exciting, and healthier wellness-based options for business travelers.

AIRPORT LOUNGES
Upon reopening, the airport lounges of today have a different look and feel than pre-pandemic. Airport lounges are a "safe space" in airports, as they offer areas away from the crowds, a great space for long layovers, and a place to kick back and relax.
Airport lounges are healthier now than pre-pandemic – offering workout equipment, meditation spaces, healthier food options, and more.
Within the Virgin Atlantic lounges, you can sit back, rejuvenate, and refresh in the new Retreat area. The Retreat area offers relaxation areas where you can enjoy meditation and quiet time – with the perfect spot to recharge for the next leg of your flight. British Airways encourages travelers to utilize their napping pods in London's Heathrow Airport lounges.
With at-home workouts becoming the norm, staying fit while out on the road has never been easier! Virgin Atlantic recently cut a deal with workout giant Peloton for their airport lounges. Travelers can book a Peloton bike ahead of time by scanning their mobile device on a Virgin Atlantic QR code and selecting the time desired. Check-in at the lounge, login to your Peloton username, and cycle – all with an airport runway view! Delta Airlines has also inked a similar deal to install Peloton bikes across their US lounges.
AIRLINES
More and more airlines are focusing on curating inflight wellness programs. For example, Singapore Airlines (SIA) recently announced a new partnership with established US Californian health, wellness, and destination spa resort Golden Door. Golden Door experts have worked with SIA to develop a broad range of wellbeing options for SIA passengers while onboard long-haul direct flights (some extending 19+ hours!).
"Now more than ever, our customers are focused on maximizing wellness in every aspect of their lives," said Yeoh Phee Teik, SVP of Customer Experience for SIA. "This partnership is instrumental in finding practical, effective ways to extend the principles and practice of wellbeing to air travel."
Wellbeing while in the air will focus on: Nutrition and Hydration; Mindful Movement; and Sleep Secrets. From a food perspective, SIA will launch healthy dining menus in addition to SIA's existing line of dishes. The menu will, also, have specially designed wellness-focused beverages to enhance hydration and promote a sense of relaxation and rejuvenation. For mindful movement, Golden Door trainers have developed a range of small-scale, inflight, exercises and stretches that passengers can conduct in their seats to increase circulation, enhance flexibility, and enhance alertness before arrival. SIA also provides passengers guidance to achieving better sleep while flying, to maximize the amount and quality of sleep while onboard these long-haul flights.
These menus and wellness activities will launch inflight SQ37 from Los Angeles to Singapore – one of the world's longest commercial flights – starting in January 2022. The program will then be extended to additional SIA nonstop services from San Francisco and JFK to Singapore, shortly after the initial launch.

HOTELS
With wellness now top-of-mind, travelers will want to ensure that they get a good-night-sleep and can keep their exercise routine going when selecting their business travel hotel. A recent poll by Hilton shows that 31% of business travelers will now focus on selecting hotel properties with spas and wellness centers while traveling, to maintain their current wellness routines.
Post-pandemic, people are going to be focused on living healthier while traveling for business. While people are looking forward to reconnecting with others while out on the road, it will also be about having solo downtime, away from stressors, in a calm and comfortable room.
"By offering comfortable suites for guests to recharge, healthy and locally sourced F&B options, and programs like 'Hilton's Five Feet to Fitness,' which offers a fully equipped workout space just five feet from the bed, business travelers do not have to miss a beat when it comes to their physical and mental wellness," says Mark Weinstein, Hilton's SVP and Global Head of Marketing & Loyalty. "The pandemic has pushed companies like Hilton to constantly evolve and innovate to meet the functional and emotional needs of people today and the future," says Weinstein.
Some key tips and tricks: Aim for rest and recovery while at your business hotel. Get good quality sleep, keep a familiar routine (if you can), avoid caffeinated drinks later at night, and shut down electronics a few hours before bed to calm the mind. Also, seize each moment of calm – relax in-between work hours by reading, exercising, or even getting a massage. Another option is to download mobile apps for simple wellness on the go, in-room workouts, or meditation (i.e., Peloton, DownDog, and Headspace).

FOOD & RESTAURANTS
Most people spent more time cooking, baking, and preparing meals at home during the pandemic. This shift in at-home cooking has led to a desire for healthier food and drink options while returning to travel.
Airport lounges are now dishing out meals that could be seen on a gourmet restaurant menu. Lounges are now offering healthy and fresh options – not just your typical snacks. In fact, menus in airport lounges are now nearly 50% vegetarian or vegan. Another trend we are seeing is the drink trend of "Nolo" cocktails being offered – with no alcohol or lower alcohol content.
One key tip and trick to keep in mind is researching ahead of time what is available at the airport, near your hotel, or business travel destination when it comes to selecting healthy meal options. Also, staying hydrated is key while traveling! This will also keep you full and curb cravings while on the go. Packing healthy snacks for on-the-go cravings will be helpful, as well (i.e., nuts, fruit, health bars, and more).
There is a huge amount of value that comes from in-person business meetings and trips. We are very much seeing this prove to be true with the rapid return of business travel. However, the face of business travel has forever changed with the pandemic. Business Travelers will now be categorized like endurance athletes – with their business travel needs turning to sleep, recovery, wellness, and restoration – on top of getting their jobs done. These key needs have become prioritized during the pandemic and will carry into everyday business travel – in the selection of vendors, travel destinations, and options while out on the road.
ELEVATE YOUR CORPORATE TRAVEL PROGRAM
Empower your travelers with FROSCH's business travel management solutions built on leading technology and high-touch, personalized service.