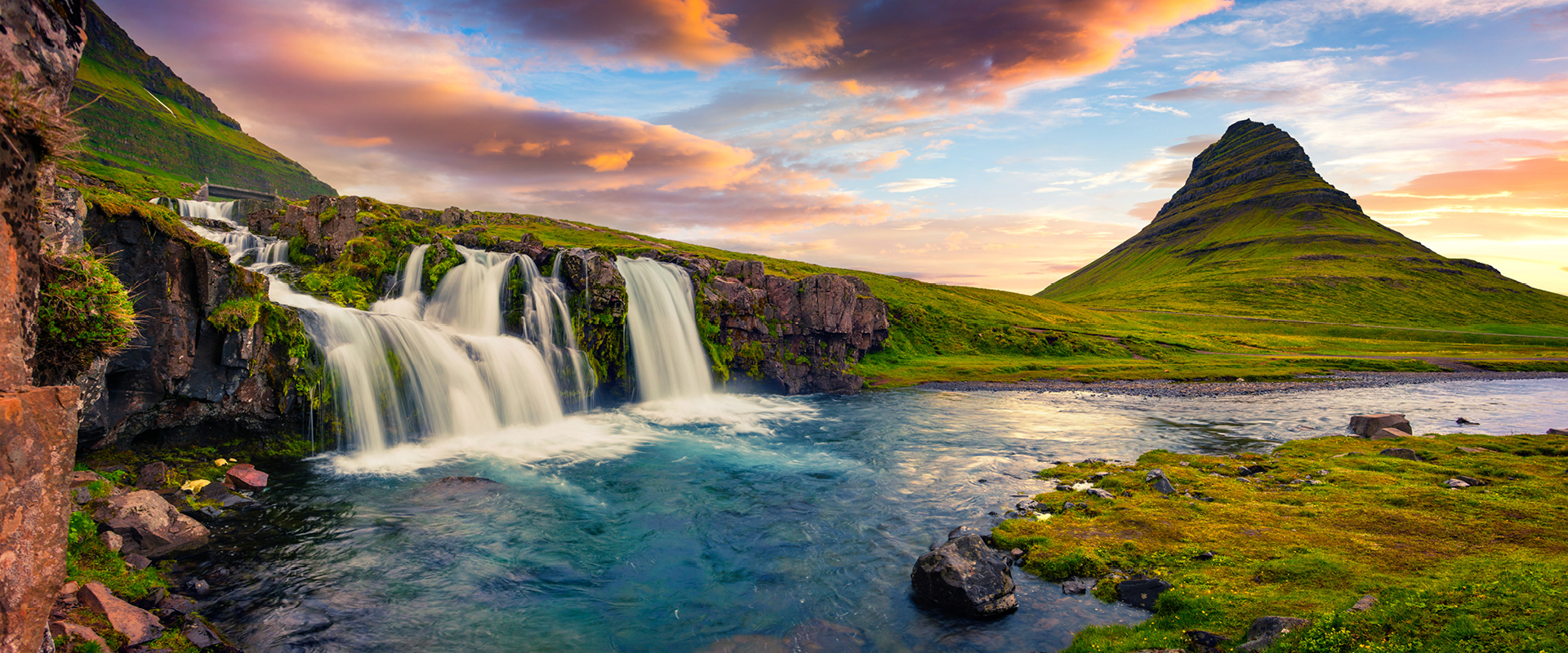 Trip Review
Icelandic Cruise
by Patti Hume
Independent Travel Advisor Patti Hume is no stranger to Crystal Cruises, as she has sailed extensively with the cruise line. She shares her latest Icelandic adventure below. Read on!

Arrival in Reykjavik
We arrived in Reykjavik bright and early in the morning. To clear Customs in Iceland, we presented our passports, proof of two doses of the COVID-19 vaccine, a negative COVID-19 test result taken within the last 72 hours, and a completed form from the Icelandic government. The government form needed to be completed three days before departure. The first three documents we also had to show to the United Airlines agent when checking in for our flight.

Transfers and Boarding the Crystal Endeavor
Crystal provided transfers from the airport to a downtown hotel for our COVID-19 test. When we received our negative test results, we were given a yellow bracelet as proof. We then enjoyed the hospitality room while we waited to board the ship.
When we boarded, the staff greeted us with smiling faces, drinks, and a warm towel. A friendly crew member assisted us with the check-in process and escorted us to our suite. Our luggage had been picked up at the hotel and delivered shortly thereafter.
We were finally ready to begin our adventure in Iceland onboard the gorgeous, brand-new Endeavor!
The friendliness and top-notch service characteristic of Crystal staff were ever-present. Additionally, they had added all the appropriate precautions and protections due to COVID-19.
The food and wines were excellent and included personalized service by everyone in all the restaurants. The ship also had a small but complete gym, a spa, and a casino.

The Expedition Team
New this time was the Expedition Team. These twelve men and women who knew Iceland's history, ecology, and geology added significantly to our experience. Lectures and evening entertainment were included, although we did not see much of the latter. Our days were full and exciting, so after dinner, we were ready to retire.
This was an incredible trip and we have already booked another Endeavor itinerary to Antarctica with family!!!

Global Entry
Our return to San Francisco was again on United via Chicago. Worthy of mention was that Immigration and Customs took almost no time at all. Global Entry was simplified and only required taking your picture and printing it!! We didn't scan our passports or fingerprints. We didn't need to answer any questions. The entire process, including luggage pick up and recheck, took us less than 20 minutes!!!
Our memories, as well as these first-class experiences, will stay with us for a long time.
Take Your Travel to the Next Level
Our travel advisors have 'been there, done that' in destinations across the globe. You'll appreciate our excellent service and honest, genuine advice when we suggest the perfect place to stay, the experiences to splurge on, and the travel restrictions you need to know. You'll be a VIP every time you travel with us.
Let's start planning your next adventure; we'll take care of all the details.