Travel is Essential for Business
FROSCH Attends the 2021 GBTA Convention in Orlando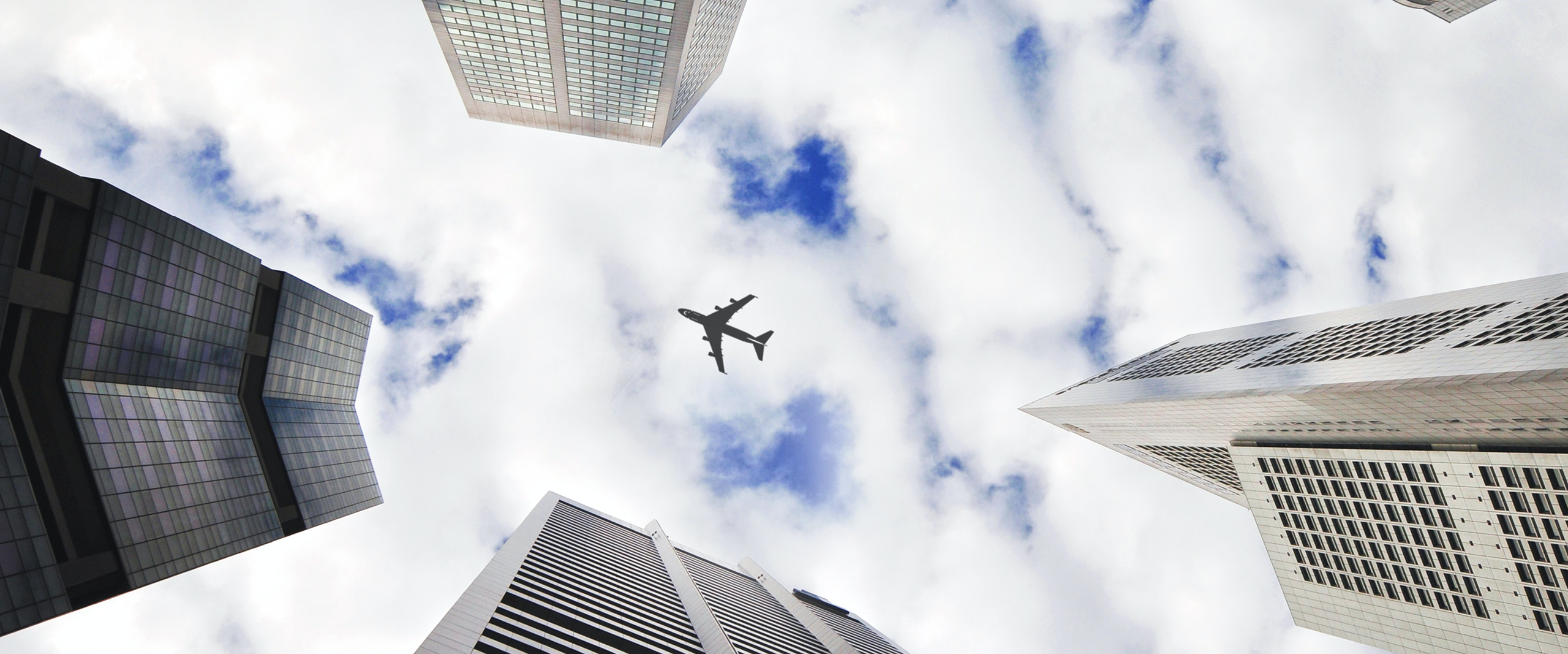 After months (if not years) away from our industry colleagues due to the pandemic, FROSCH attended and hosted a booth at the 2021 Global Business Travel Association ("GBTA") Convention – November 17-19 in Orlando, Florida.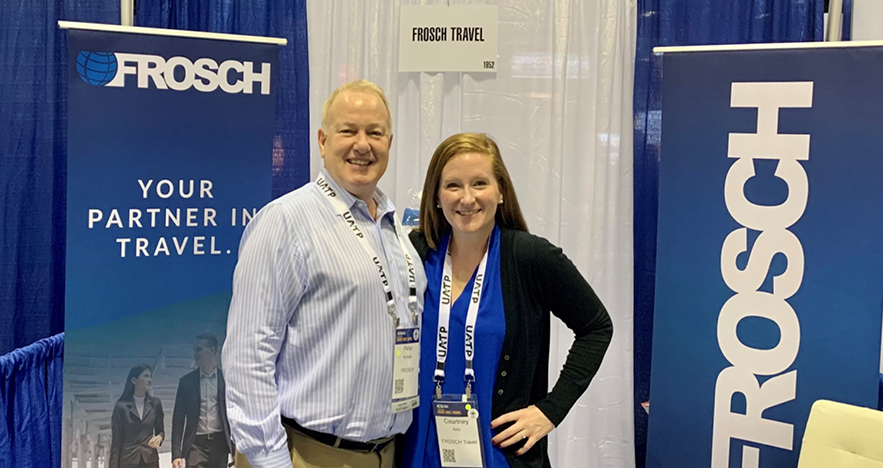 The event was a major milestone for an industry upended in early 2020. For many, this was the first business trip or first time seeing teammates and colleagues face-to-face since the pandemic first began. It was a joyous homecoming of sorts! Over 3,500 travel professionals from 20+ countries attended the industry event. There were 170+ travel industry and expert speakers, 50+ education sessions, and nearly 200 exhibitors.
The theme of the Convention was "Ready. Safe. Travel;" with the overall goal of a safe return to business travel through advocacy, education, and awareness. Traveler safety and a safe return to travel was the primary theme of the conference, with innovation and sustainability not too far behind.
Hot topics that were covered on the Main Stage in Keynote addresses and within the breakout education sessions included:
The State of the Industry
The Future of Work
Risk Management and Duty of Care – creating a travel safety awareness program for business travelers.
Sustainability – how can we better our travel management programs and travel industry, as a whole, to lower our environmental impact.
Diversity, Equality, and Inclusion
Wellness – mental and physical.
Pricing Forecast, Budgeting, and Planning – as the business travel industry recovers from the devastating impact of the past two years.
The New Role(s) of the Travel Manager – during the pandemic and in a post-pandemic world.
Payment Solutions – virtual payments, fraud prevention, and reconciliation processes.
The Importance of Travel Data
New Distribution Capability ("NDC") Content
"This was certainly a GBTA Convention like no other, in a year that's been like no other. But what was clear is that we're getting back to business and getting back to travel," said Suzanne Neufang, CEO, GBTA. "There were challenges due to the pandemic, but I am delighted to say that the event surpassed our expectations. The convention marked a very positive step, and we are now looking forward to our next in-person events."
"Though the attendee numbers were down in comparison to past years, there was definitely a renewed energy in the room. Everyone has been pent up for the past two years, working out of their homes, so it was nice to be able to reconnect, sit side-by-side, and grab a cup of coffee or dinner with industry colleagues, albeit with masks on" says Courtney Kelly, Director, Corporate Marketing Strategy for FROSCH.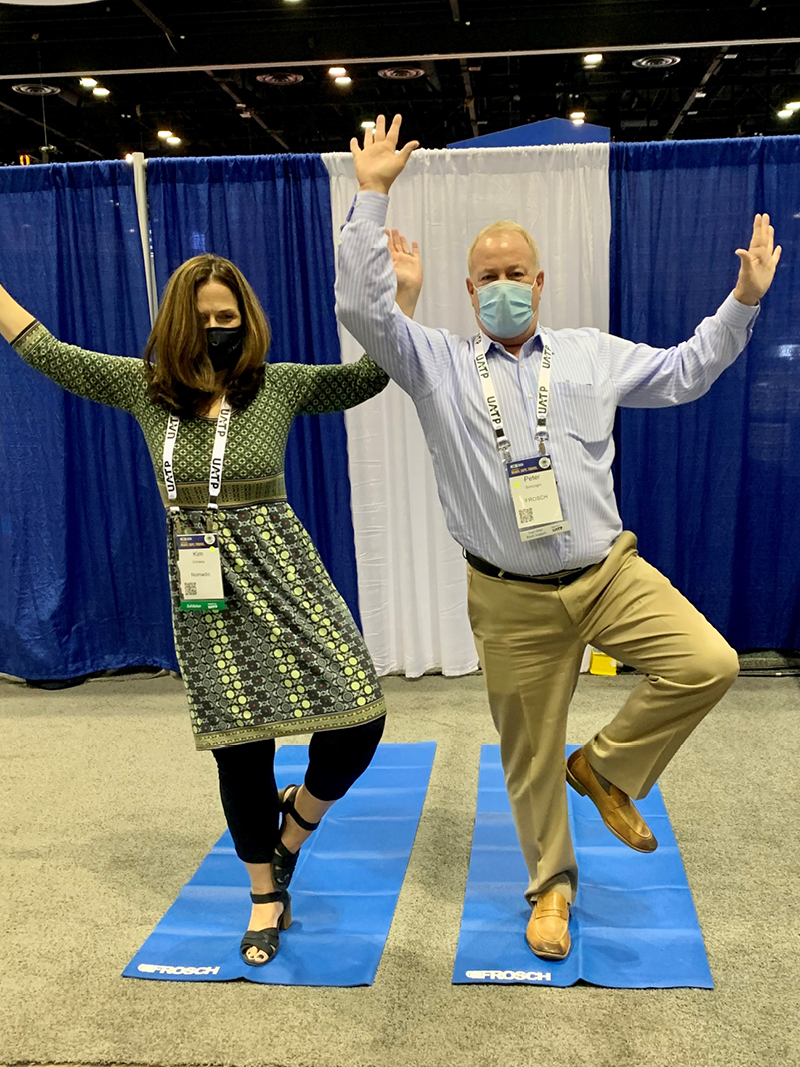 The FROSCH booth focused on the theme of "Keep Calm, and Travel On," with FROSCH branded yoga mats, travel-size calming essential oils, handmade face masks, travel face mask holders, and a custom-made travel jetlag stretch and yoga video. "The traffic and conversations at the FROSCH booth also felt much more purposeful and intimate than in past years," says Kelly. "There was less running from booth-to-booth. Visitors to the booth stayed longer, connected with us personally and professionally, and were truly engaged in what FROSCH has to offer for their travelers and companies, as they navigate the new travel climate of today."
Some Key Takeaways from GBTA 2021:
Travel is Essential for Business – Being in-person, meeting with other business professionals, is not going away any time soon. Meeting in person is essential to getting business done and connecting with other businesses. Travel bridges human connection.
Human Connection is Paramount – Only so much can be done over the phone, email, or the web. Meeting one another face-to-face is essential. After months (if not years) apart, we were moved to near tears seeing fellow teammates and colleagues in-person.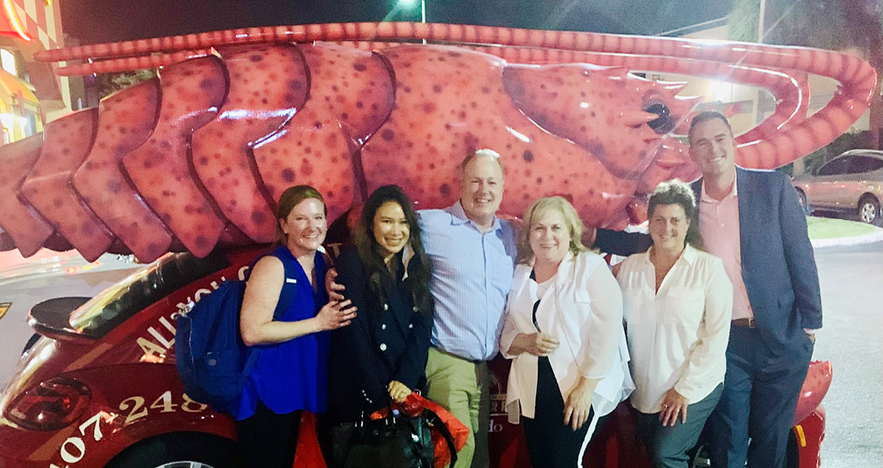 Visibility into Data is Needed – Now, more than ever, while navigating the new travel climate, it is essential to know your travelers, travel plans, previous travels, spend, and more. Integration with other data sources to get a full picture understanding of a travel program and drive transparency, leverage, duty of care, sustainability, and traveler satisfaction will be of principal importance.
Sustainability – This will continue to be a hot-button topic in an industry that relies on Air, Car, Hotel, and other Resources to function. Where and how can we limit our environmental footprint? How can we capture that data and report that information back to our clients?
New Content and Bringing That Content Within the Travel Management Company ("TMC") Booking Space – NDC Content will continue to be a key topic over the coming years and will need to be available to corporate travelers.
Virtual Payments – With purse strings tightened, personally and professionally, and lots of remote workers, it will be essential to find new ways to navigate forms of payment and eliminate fraud.
New Challenges, Bring New Opportunities – The corporate travel management industry is facing one of the biggest challenges of our lifetime with the pandemic. But, with that challenge, comes new opportunities. We will continue to navigate and pivot to match the evolving requirements of our clients.
The GBTA 2021 Convention set the pace for what is next for the business travel industry. If the Convention was any indication, business travel is well on the road to recovery, and we are all looking ahead with optimism to what is next. FROSCH looks forward to participating in GBTA, again, next year in San Diego, California – August 14 -17, 2022, with the recently announced theme of "(Re)Connect, (Re)Imagine, (Re)Create."
ELEVATE YOUR CORPORATE TRAVEL PROGRAM
Empower your travelers with FROSCH's business travel management solutions built on leading technology and high-touch, personalized service.