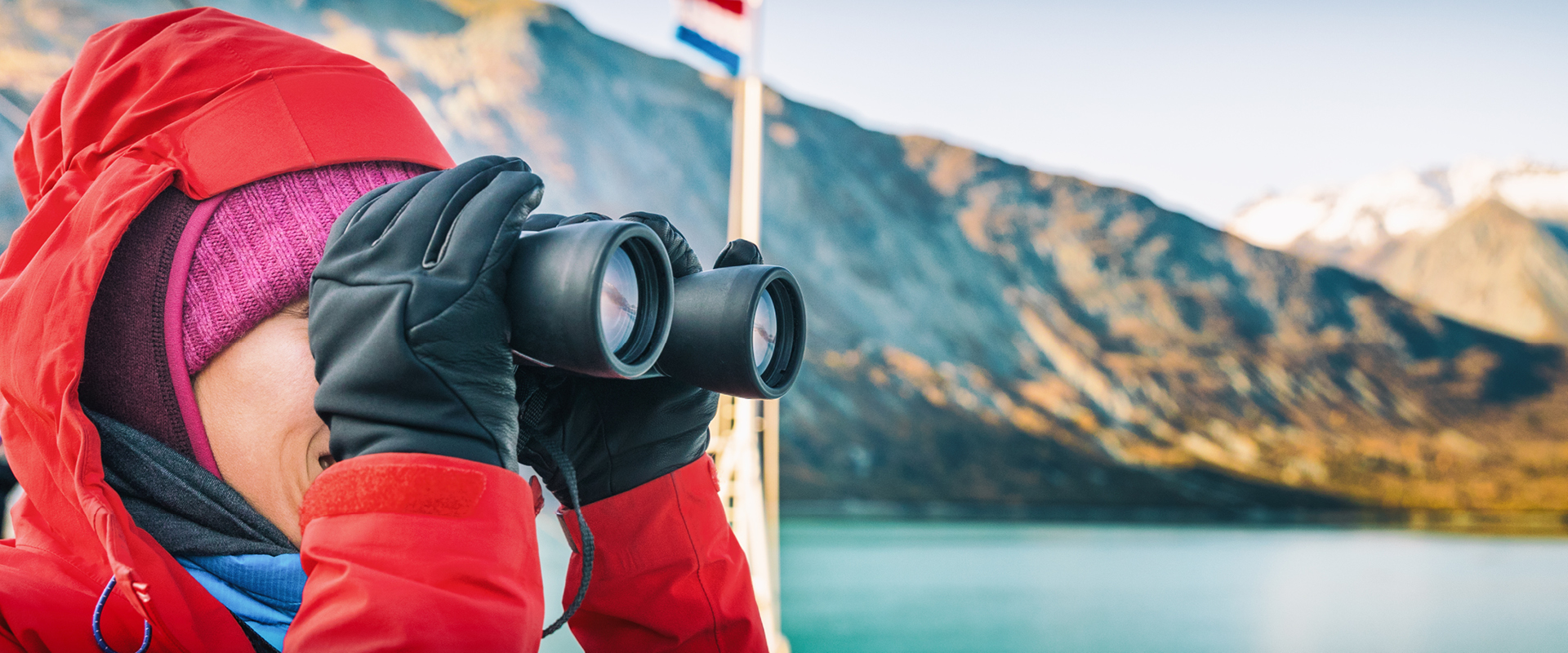 Port Adventures:
Ketchikan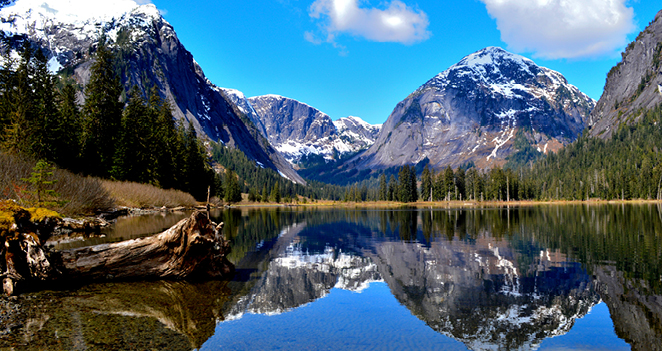 Known for its majestic beauty, rich Native culture, and wild (and crazy) salmon, Ketchikan delights and wows visitors year after year. Whether you choose a small or big adventure, your day in port will be one to remember.

Learn the Local Lifestyle
Meet your guide, a Tlingit Elder, and discover the traditions and history of Alaska's first city. You'll find the stories captivating as you hear about the history of Ketchikan and the Tlingit settlement of Saxman Village.
See the main sights of the town, including historic Creek Street. As you walk, your guide will share the historical significance of the creek to early native and white settlers.
Continue your cultural experience by learning about the traditional foods of the locals. Taste delicious Tlingit specialties like Indian-fried bread, smoked salmon, reindeer sausage, and homemade blueberry jam.
Finally, travel to Saxman Village, home of Saxman's world-famous carvers. Stroll through the settlement to see Totem Row, the shed, the Tribal House and more, before heading back to the cruise ship.

Discover the Misty Fjords by Floatplane
The only way to truly witness the magic of Alaska is by floatplane. As you soar high above Misty Fjords National Monument, you'll be dazzled by the stunning and pristine wilderness. With more than 150 inches of rainfall each year, the thick rainforest will capture your heart.
Marvel at the jaw-dropping waterfalls, steep fjords, crystal-clear lakes, and rugged sea cliffs. Your bush pilot will be on the lookout for wildlife below to help you spot brown bears, wolves, mountain goats, harbor seals, and possibly humpback whales.
Day cruises are also available for stunning up-close views of the endless waterfalls. And, if you fancy a more athletic experience, hop in a kayak on a guided trip to protected coves and inlets for a day of adventure.

Spot Bears with an Expert Naturalist
Alaskan cruise visitors don't always see bears in their natural habitat. But you will with this private and exclusive excursion from Ketchikan. On this half-day experience, your expert naturalist will escort you to an ancient Tlingit native fishing site with an abundance of salmon.
Observe these magical creatures catch their meals in the fast-flowing creek. You'll have the opportunity to see both black and brown bears in a single location, which is quite a rarity. With strict access to the observation area, enjoy this special moment with no crowds around.

Cruise, Crab, Fish, and Feast
Step aboard a private cabin cruiser for a fun-filled day at sea that the whole family will enjoy. Begin by learning to bait and set crab pots in Bostwick Bay, renowned for Dungeness crab. As your pots 'soak', decide how to spend the rest of your time.
What will it be? Salmon fishing, halibut fishing, or a bit of beachcombing?
No matter what you choose, you will adore a superb day full of exploration.
Head back to your crab pots, return to the marina, and feast on a spectacular meal freshly prepared from your catch of the day!
With so much to see and do in and around Ketchikan, you may find yourself reluctant to get back on board your ship. But don't worry, the next day will bring a new adventure!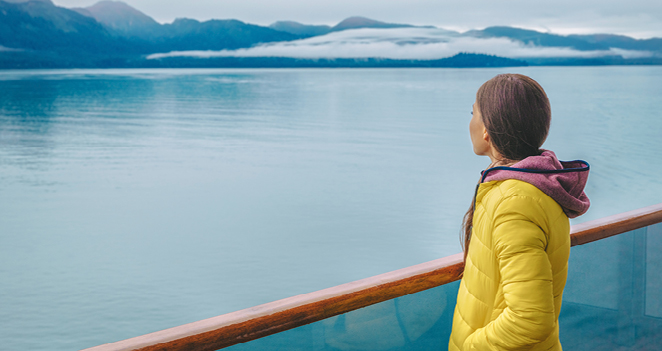 Take Your Travel to the Next Level
Our travel advisors have 'been there, done that' in destinations across the globe. You'll appreciate our excellent service and honest, genuine advice when we suggest the perfect place to stay, the experiences to splurge on, the attractions to skip, and the travel restrictions you need to know. You'll be a VIP every time you travel with FROSCH.
Let's start planning your next adventure; we'll take care of all the details.