Staying Cool, Calm & Collected during COVID Cases and Carry-on Craziness!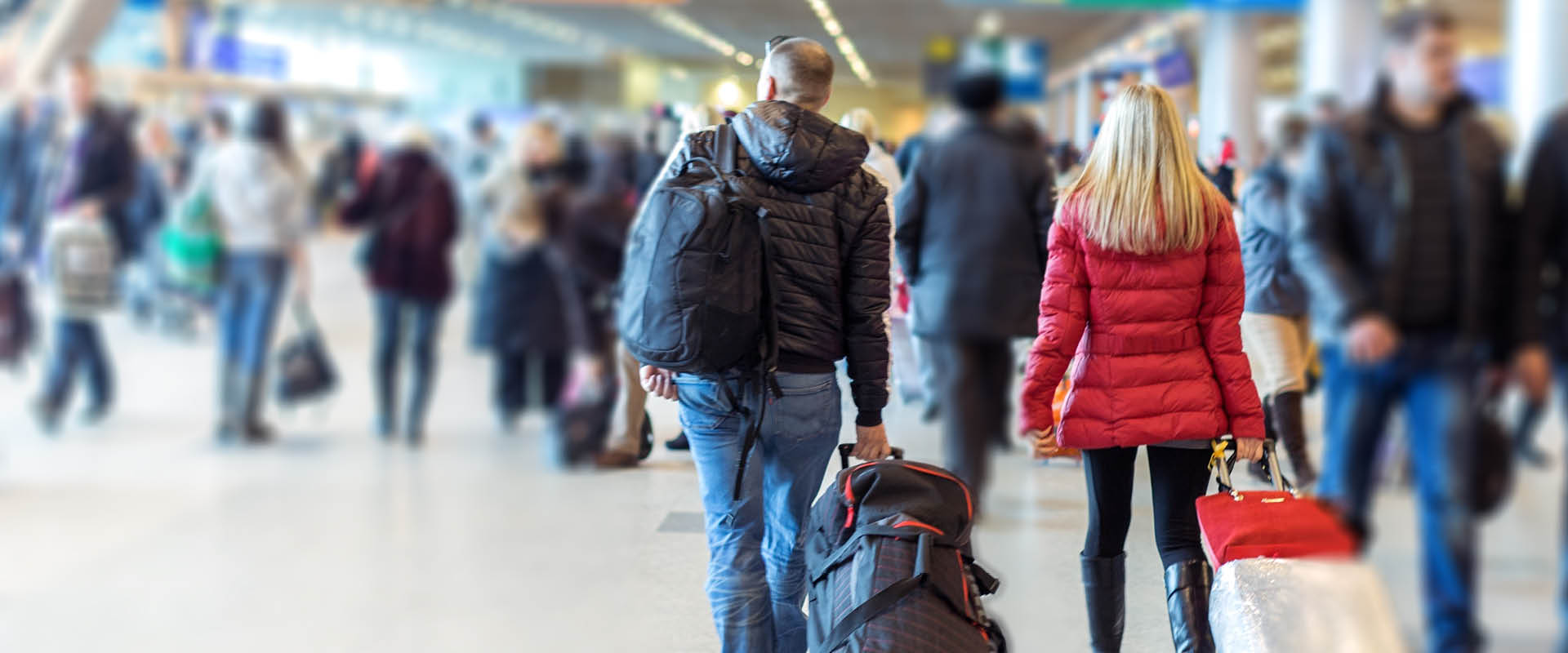 Quite a few interesting announcements from the Transportation Security Administration (TSA) in recent weeks.
With the Omicron variant having surged in the last several weeks, front-line TSA officers have been exposed at a much higher rate.
The Administration also released its yearly "Rogue's Gallery" of best (or shall we say absolute worst!) carry-on items confiscated at security checkpoints.
And the phrase "patience is a virtue" is more relevant today than ever before.
If you don't want to lose your TSA PreCheck privileges, make sure you're on your best behavior!
COVID Cases Up Among TSA Officers
As of January 11, TSA has reported over 3,500 cases agency-wide, equal to roughly 5% of all agency employees.
Travelers should double check the status of security checkpoints prior to arriving at the airport, as staffing shortages have led to multiple temporary checkpoint closures nationwide.
Since the COVID-19 pandemic began, a total of 34 TSA employees and two contractors have died after contracting COVID-19 while on duty.
Don't Forget to Pack the Chain Saw
Each year, TSA publishes a list of the craziest things that attempted to pass through security checkpoints.
Far from the honest mistake of leaving a bottle of sunscreen in your carry-on, this list is chockfull of blatant attempts to break the law.
Most will make you laugh out loud; have a look for yourself!
Stay in Line or Wait in Line!
TSA is employing some tough love tactics with unruly airline passengers. Even with costly fines and the potential to be banned from flying, some passengers just can't seem to get their "air rage" under control.
In 2021, there were nearly 6,000 reports of unruly passengers, and over 1,000 of them resulted in official investigations.
Moving forward, TSA will revoke all PreCheck perks from any traveler who refuses to wear a mask or who threatens or assaults a federal officer or member of a flight crew.
As Federal Aviation Administration (FAA) Administrator Steve Dickson said, "If you act out of line, you will wait in line." Well said, Administrator Dickson. Well said!
Take Your Travel to the Next Level
Our travel advisors have 'been there, done that' in destinations across the globe. You'll appreciate our excellent service and honest, genuine advice when we suggest the perfect place to stay, the experiences to splurge on, the attractions to skip, and the travel restrictions you need to know. You'll be a VIP every time you travel with FROSCH.
Let's start planning your next adventure; we'll take care of all the details.