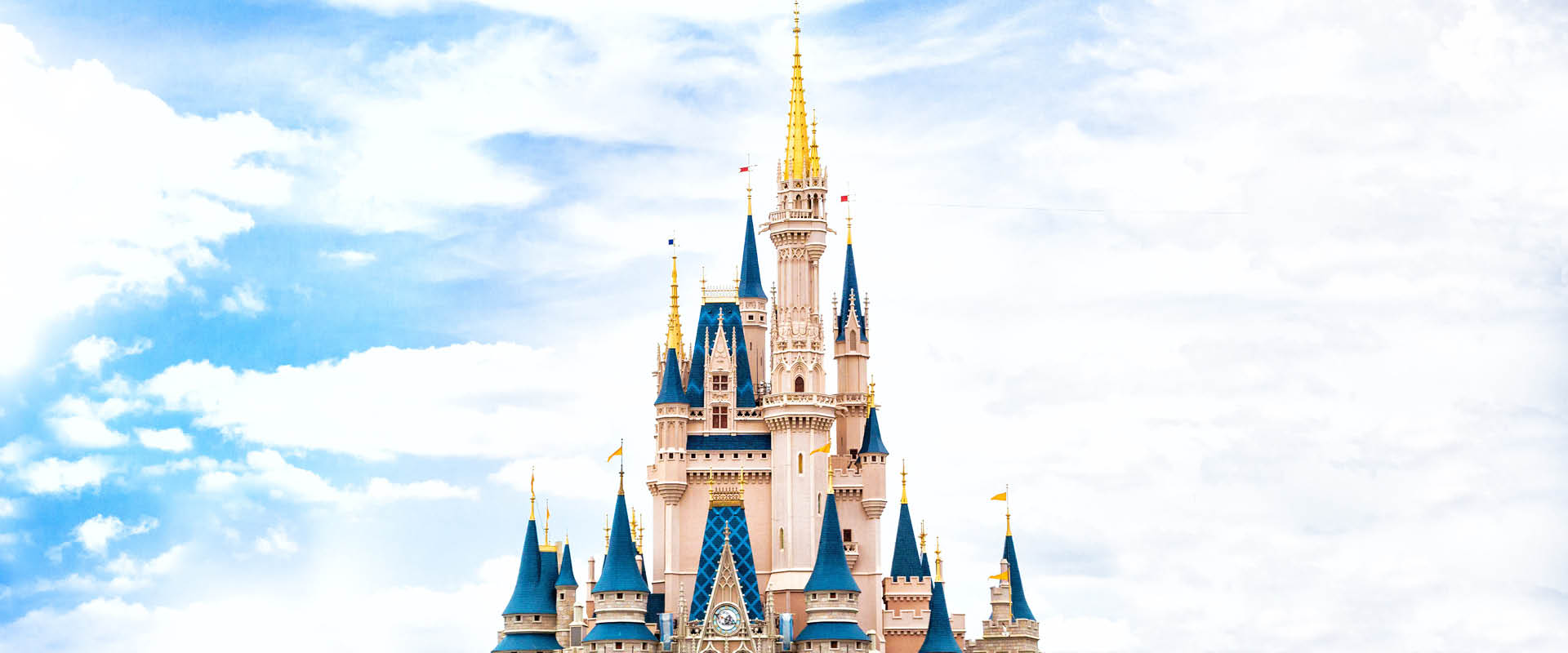 Trip Review
A Trip of a
Lifetime
by Holly Roberts
Lately, we've been bombarded with doom and gloom when scanning the latest headlines or listening to the news. Well, we have a story for you that will boost your mood and lift your spirits!
For over 25 years, Holly Roberts from The Travel Center, A FROSCH Company, has planned an epic trip for some amazing travelers. Keep reading to learn more about this wonderful trip.
How the Trip Began
The 'Trip of a Lifetime' to Disney World is an event that is talked about regularly at Cardinal Cushing Centers, a school for students with intellectual disabilities in Hanover, Massachusetts.
The trip, a tradition that began in 1996, takes place each May and marks the students' graduation from Cardinal Cushing.
Even at an early age, students learn about the trip. They look forward to their turn to go on the 'Trip of a Lifetime' with their families and fellow graduating classmates.
Holly first learned about the trip when she attended the school's first fundraiser for the trip. Holly was approached to take over the trip in its second year, and with the school and its community dear to her heart, she jumped at the opportunity.
Her daughter attended the school, so she knew how wonderful the school, its teachers, and the staff were. It's the kind of place where everyone loves their job and deeply cares for their students and each other. People are hired and stay until retirement. Even after retirement, former teachers and staff make regular return visits.
Providing a Seamless Travel Experience
Initially, Holly traveled from Hanover to Orlando with the students and families; however, she noticed how stressful the hotel check-in process was becoming. It's a long and complicated day for anyone, let alone for students with special needs who may have never traveled before.
Now, she arrives a day early to provide a more seamless experience. When the buses pull up, the students walk into the lobby and go to a separate check-in area. Holly has taken care of all the details, so the families only need to pick up their room keys. They are then free to relax or start exploring Disney.
The entire Hanover community supports Cardinal Cushing and this special trip. Since the trip's inception, funds have been raised to help pay for the trip for students, their families, and school staff. For many years, the South Shore Bank has sponsored the Dinner Event for the school, with bank employees eagerly donating their time and money to make the event a success.
Unfortunately, COVID canceled the trip in 2020. In 2021, five families chose to travel to Disney to celebrate graduation. Holly expects the trip to go on as planned. Seventy people will be traveling with her on this year's 'Trip of A Lifetime.' It's so exciting to see the tradition continue!
Holly's Tips for Traveling to Disney World with Children with Special Needs
Work with a Professional
Holly is a Certified Autism Travel Professional, and she understands the needs of her travelers with special needs. She shares her best tips and strategies to ensure less stressful vacations.
Practice Traveling
Look for a program at your local airport like Wings for Autism or Wings for All. Special days are arranged for families traveling with special needs children and adults to practice traveling. Families practice going through security. They board an actual plane. They hear what it's like to take off and learn not to be frightened of the loud sounds.
Disney Services for Guests with Cognitive Disabilities
A trip to Disney can be overwhelming for anyone but it can be especially chaotic for people with cognitive disabilities. Holly takes her group to customer service for a Disability Access Service pass on the first day at the parks. She also makes sure her travelers know the break area locations when anyone needs a bit of quiet within the parks. You can find a complete list of services Disney offers HERE.
Take Your Travel to the Next Level
Our travel advisors have 'been there, done that' in destinations across the globe. You'll appreciate our excellent service and honest, genuine advice when we suggest the perfect place to stay, the experiences to splurge on, the attractions to skip, and the travel restrictions you need to know. You'll be a VIP every time you travel with FROSCH.
Let's start planning your next adventure; we'll take care of all the details.