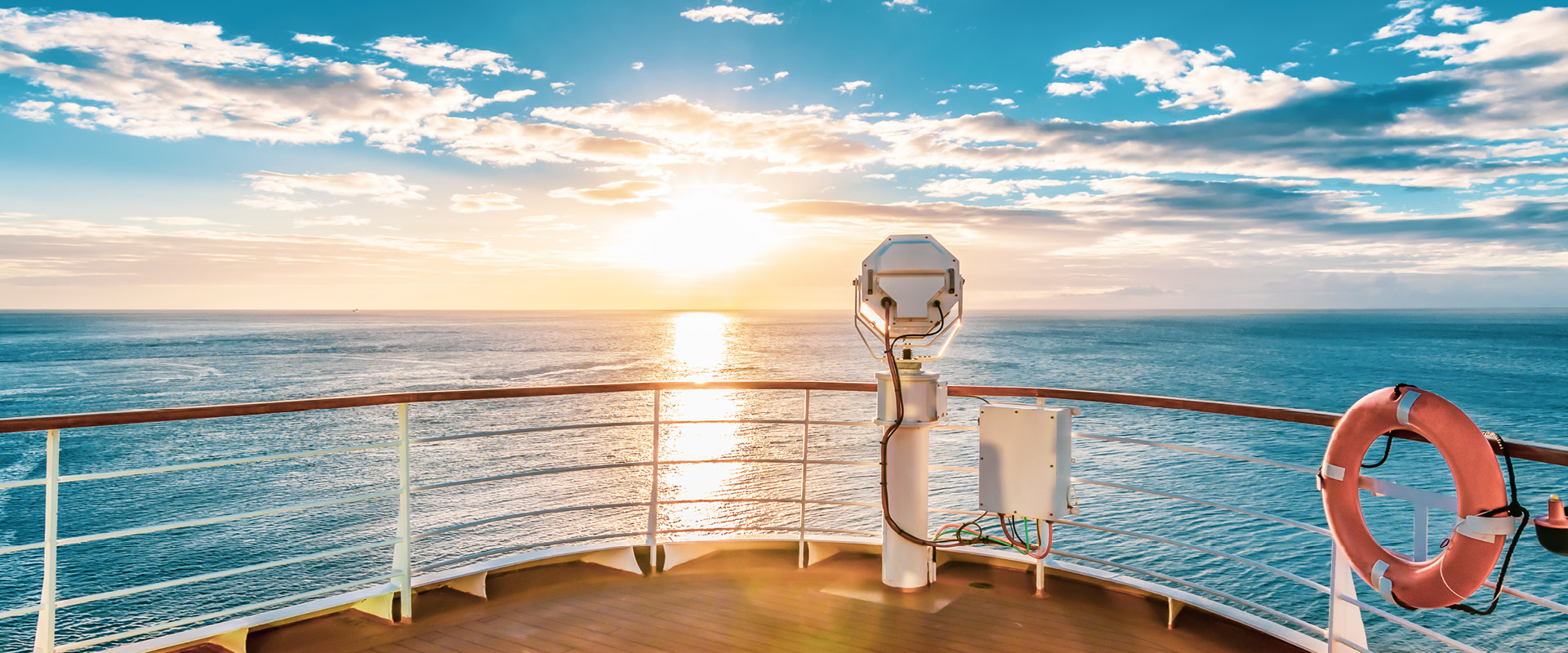 What's Your
Cruising
Personality?
Whether you like a vibrant, lively scene or an intimate, purposeful trip, we'll help you define your cruise personality and find the perfect vacation for you!

Family Fun Seekers
When it comes to fun, the bigger the ship, the better. You'll find racetracks, skydiving simulators, ice skating rinks, rollercoasters, thrilling waterslides, and more. Large ships offer endless enjoyment and keep children of all ages entertained. Traveling with a large group? Not a problem. Everyone will find something on the cruise to enjoy!
Globetrotters and Explorers
Travel to the ends of the earth on an expedition cruise. Follow in the footsteps of Charles Darwin in the Galápagos Islands, chill with penguins in Antarctica, circumnavigate Svalbard to spot polar bears, and so much more. With your first expedition cruise, you'll turn into an adventure addict on the hunt for your next thrilling escape.

Culture Trippers
Sail through the heart of European cities on a river cruise. Each day brings a new city to discover. Tour historical sites and castles, taste the local cuisine, and learn the traditions and customs of the people. With each river cruise, your life becomes much richer.

American History Junkies
Stay closer to home and uncover the magical stories of the Land of Liberty. Sail the Mighty Mississippi to visit Civil War battlefields, tour quaint towns, or immerse yourself in American music in cities like Memphis and Nashville. You can also head west to sail the Columbia and Snake rivers, retracing the steps of pioneers Lewis and Clark. You'll get a chance to admire the majestic beauty of the Pacific Northwest along the way!

Yacht Lovers
Ah, does it get any better than sailing on a yacht? Charter a vessel for a day or an extended vacation for the ultimate on-the-water experience. Whether you want to sail along the Adriatic Coast, fish in Cabo, or party in Miami, we'll find the vessel that best suits your needs. So, grab your closest friends to enjoy some fun in the sun.
Have you figured out your cruise personality yet? Let us know. We'd love to hear!
Take Your Travel to the Next Level
Our travel advisors have 'been there, done that' in destinations across the globe. You'll appreciate our excellent service and honest, genuine advice when we suggest the perfect place to stay, the experiences to splurge on, the attractions to skip, and the travel restrictions you need to know. You'll be a VIP every time you travel with FROSCH.
Let's start planning your next adventure; we'll take care of all the details.