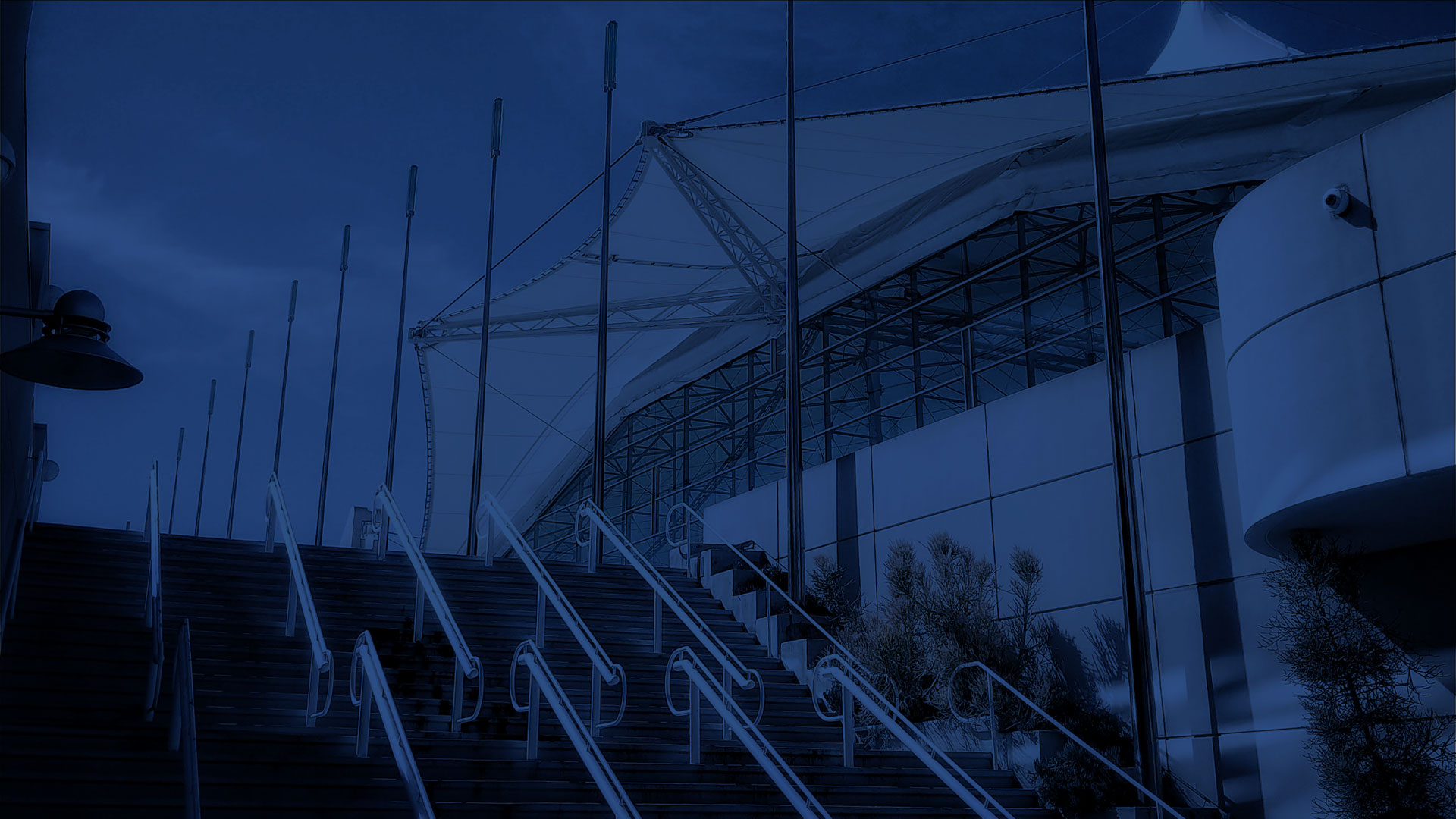 (Re)Connect, (Re)Imagine & (Re)Create
GBTA Conference 2022 Recap
Each year, the Global Business Travel Association comes together – reconnecting business travel suppliers and buyers from around the globe. Held at the San Diego Convention Center – August 14-17, 2022 – the convention was back and stronger than ever! There were over 4,600 registered attendees from more than fifty countries. The convention was living proof that the global business travel industry is back and continues to move through recovery – together, as one.
The Global Business Travel Association ("GBTA") is the world's premier business travel and meetings trade organization, headquartered in Washington, D.C., with operations on six continents. GBTA members manage more than $345B of global business travel and meetings expenditures annually. GBTA offers world-class education, events, research, advocacy, and media to a growing global network of more than 28,000 travel professionals and 125,000 active contacts. The annual GBTA Conference is the largest annual gathering for the business travel industry – including Travel Managers, Procurement, and Buyers from Companies around the world; Suppliers (Air, Car, Hotel, Travel Management Companies, Business Travel Technologies, Card/Payment, Expense); and more.
Team FROSCH and TCG Consulting were there, in-person, for a front-row seat. FROSCH and TCG, collectively, had over twelve employees on-site in San Diego for the event. It was a seamless conference, working together in perfect synergy – showing the combined power of FROSCH + TCG Consulting.
"The Expo floor and overall convention were electric," states Courtney Kelly, Director of Corporate Marketing Strategy. "There was a renewed energy that was palpable throughout the room. There were a lot of first-time attendees, old faces in new places, and people hungry for human connection and the chance to do business together."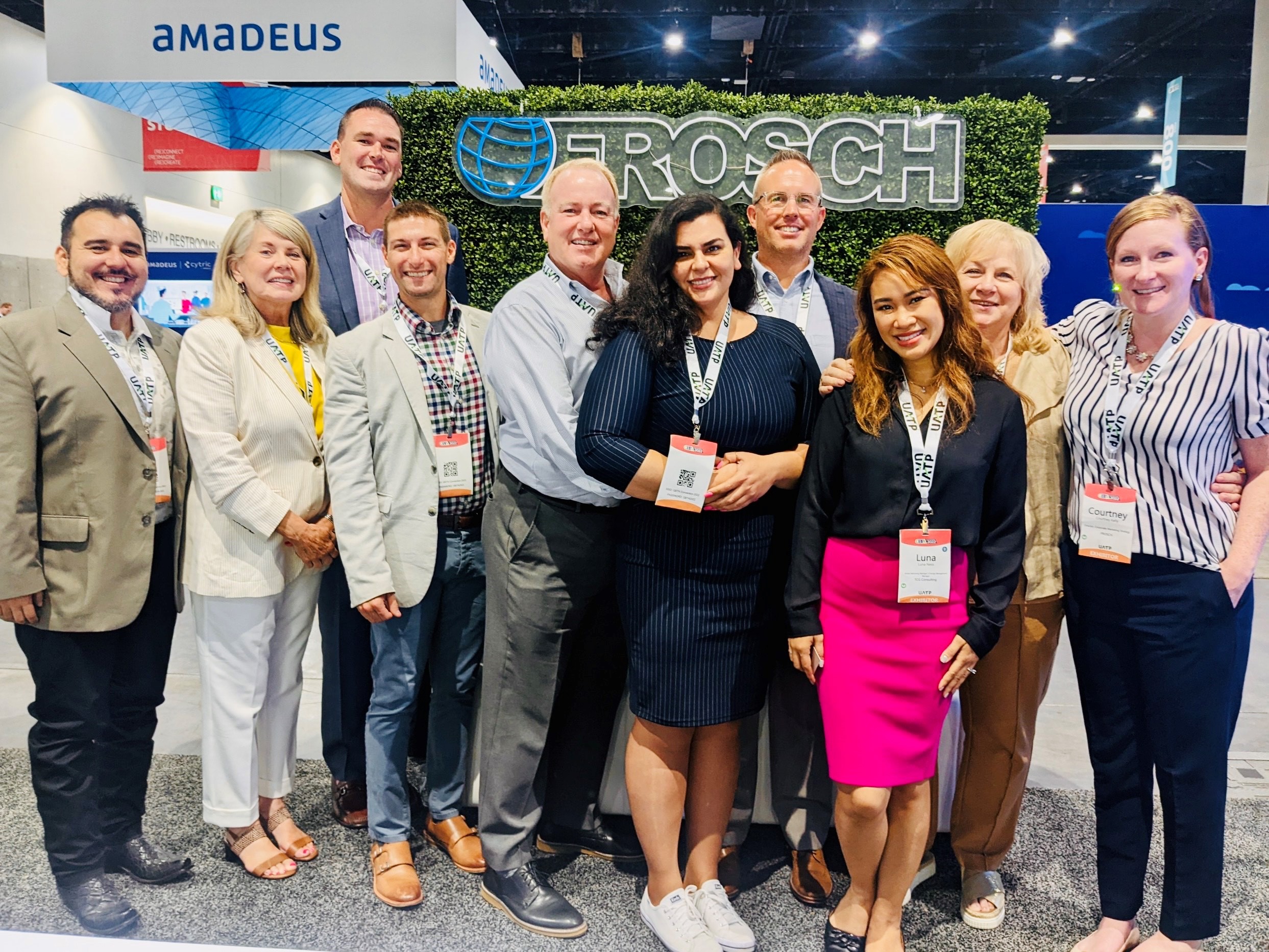 The theme for this year's conference was (Re)connect, (Re)imagine, and (Re)create. This stemmed from three aspects of corporate travel today: Coming back together, in-person, to do business; Re-thinking how we do business in the post-pandemic travel climate; and Re-inventing ourselves as a travel industry.
(Re)connecting was evident throughout the entirety of the conference. The past two years have been tough for corporate travel, but the industry has really come together and leaned on one another through it all. GBTA highlighted the value of leaning on one another and the power of networking, collaboration, and learning. "Being out of your normal business environment, alongside your industry peers and partners … there is nothing like being in-person," says Kathy Myers, VP, Business Development for FROSCH.
"Being in-person creates opportunities that cannot be done over Zoom or Teams," says Graham Ruskin, President, TCG Consulting. "People want to be in-person. It was so nice to reconnect with prospects, clients, and industry partners."
(Re)imagining what the industry looks like for the future, as we move towards full recovery, was another key theme. Hot topics of discussion, featured panels, and education sessions included: Continued Industry Recovery, Transformation of the Industry, Sustainability, the Future of Work, and Diversity, Equity and Inclusion (DEI).
The industry hot topic of Sustainability was in the spotlight this year, with the topic having its very own learning Pavilion at the conference. At the Sustainability Pavilion, attendees could meet with sustainability-related vendors and attend education sessions. Surrounded by greenery-adorned walls, Chief Sustainability Officers from the industry's largest suppliers were among those educating, debating, and networking.
An inspiring portion of the conference was the Monday luncheon, with keynote speaker Cynt Marshall, CEO of the Dallas Mavericks. In her keynote she spoke about "Leading with Heart," her values-based leadership mentality and why putting people first matters the most. She taught the importance of diversity and DEI in the workplace, and left the crowd with a thought-provoking statement that "Diversity is being invited to the party, Inclusion is being asked to dance."
GBTA offset all carbon emissions from the Convention event and related staff travel for an estimated 835 metric tons. In addition, the lunches and meals at the conference were presented in a more sustainable and plant-derived format – remaining on theme. The theme of (Re)creation came up at the tail end of the conference with the launch of new branding and messaging for the trade organization. The fresh look, logo, and message were unveiled live on the Main Stage at GBTA. This change in messaging represents the changes and future focus of the association. The tagline of "Many Voices, One Purpose" represents the collective, global, diverse voices of GBTA's members coming together to shape the future of the industry.
What does the business travel industry outlook look like coming out of GBTA 2022?
"The business [travel] industry continues its progress towards full recovery to 2019 pre-pandemic spending levels of $1.4 trillion and that is now expected in 2025-2026," says GBTA's CEO, Suzanne Neufang. "Just as many COVID-related recovery conditions have improved, many macroeconomic conditions deteriorated rapidly in early 2022. These new developments are impacting the timing, trajectory, and pace of business travel's recovery, both globally and by region, pushing the forecast for full recovery into 2026 instead of 2024, as previously forecasted [in November 2021]." This is per the latest 2022 GBTA 'Business Travel Index Outlook – Annual Global Report and Forecast' – an annual exhaustive study of business travel spending and growth covering 73 countries and 44 industries.
Neufang went on to describe "headwinds" which have impacted a more accelerated recovery for global business travel. Headwinds include: the Omicron COVID variant and spikes in Global COVID cases (late 2021 and early 2022), inflation, supply chain challenges, labor shortages, high energy prices, significant economic slowdown and lockdowns in China, major regional impacts due to the war in Ukraine, emerging sustainability considerations, and more. But Business Travel is not alone in this. Many industries are feeling these same impacts and will continue to feel them well into 2025. "The forecasted result is we'll get close, but we won't reach and exceed 2019's pre-pandemic levels until 2026," says Neufang.
We are seeing light at the end of the tunnel – global business travel spending in 2022 is expected to advance 34% over 2021 levels to $933B, recovering to 65% of pre-pandemic levels. With improving global vaccination efforts, national travel policies, borders reopening, business traveler sentiment improving, and travel management services driving at the helm… business travel recovery has been primarily driven by these key facets. GBTA 2022 is a shining example of this recovery, and that business travel is indeed back… and (slowly but surely) back and better than ever!
Want to learn more about FROSCH & TCG Consulting services? Contact us today!