Travel Restart

Kit

Get your travelers back on the road safely & confidently.
With the vaccine roll-out in full swing across the globe, many companies are considering allowing employees to fly the friendly skies again. Whether you've already begun traveling or you're not ready to make a final decision yet, FROSCH is here to guide and empower you to make the right choice for your company and employees.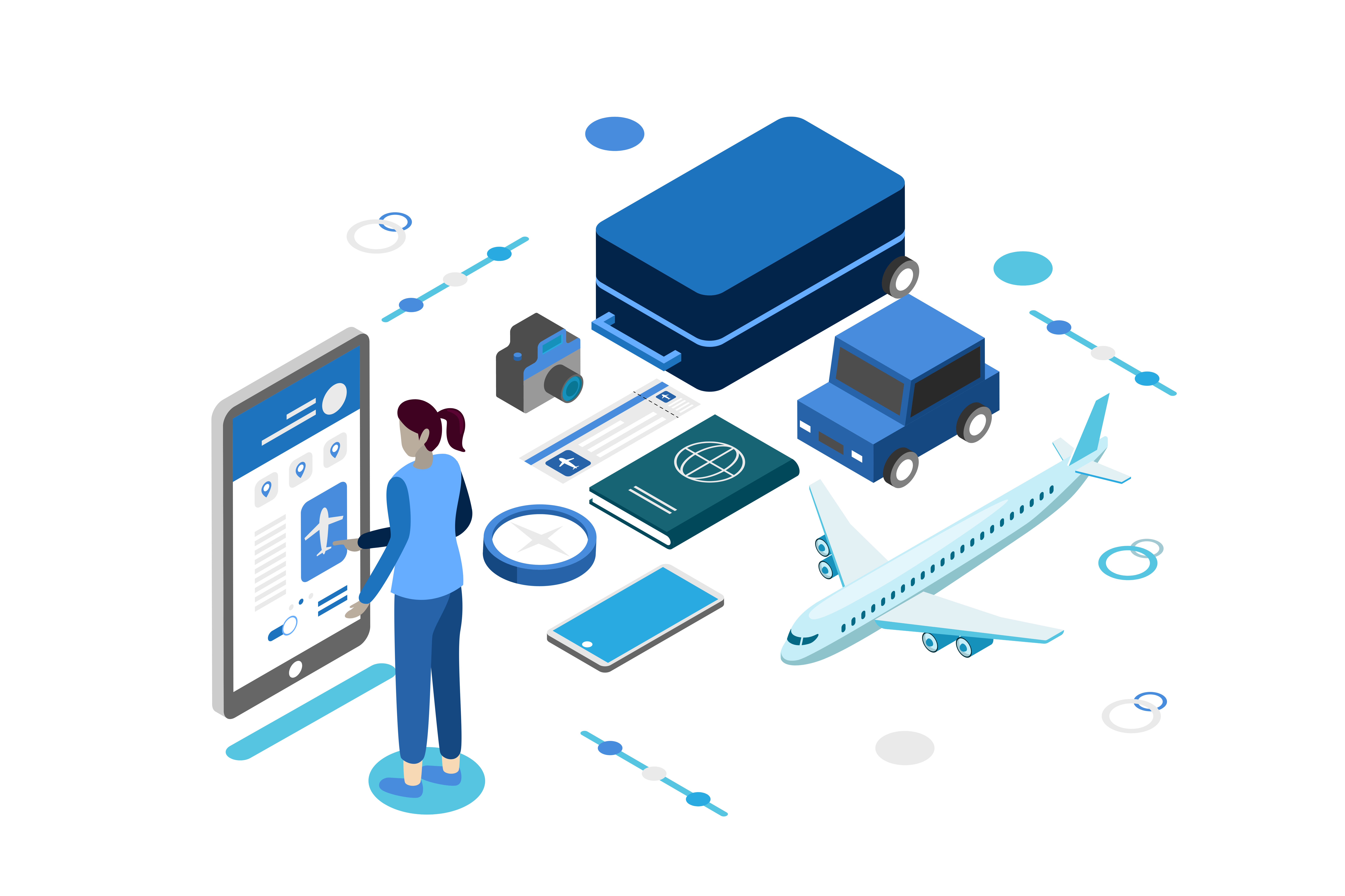 phase 2 •

ENHANCE YOUR TRAVEL PROGRAM & PREPARE TO UNPAUSE
Travel won't reach pre-pandemic levels for a few years, but that doesn't mean a rebound in safe, confident travel isn't imminent. It's time to look to the future. How can your travel program be enhanced or streamlined? How will you address duty of care in today's new normal? What amendments to your travel policy are required.
step 1 •

Implement GuideMe to keep you and your travelers informed. 
Keeping your travelers safe and 'in the know' has never been more important. GuideMe provides timely, automated notifications to your travelers to ensure they are prepared to travel. All notifications will include current information regarding travel restrictions specific to the itinerary, as well as PPE requirements, operational updates, and more.
The GuideMe base package is available to all FROSCH clients on a complimentary basis and includes:
✓ Access to Traveler Health Safety & Security Resource Hub
✓ Travel Manager Toolbox via FROSCH Travel Portal for Level 2 Users
✓ Standard Daily Traveler Tracking Reports
✓ Custom Itinerary Link to GuideMe Landing Page
Or choose to upgrade your package to include PinPoint 2.0 Traveler Tracking software, a pre-trip email notification, custom acknowledgment form, and integration with Obex for Business.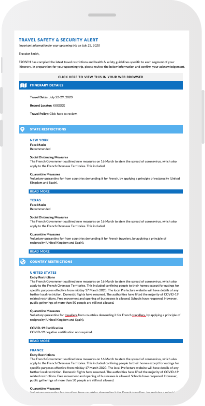 step 2 •

EVALUATE FROSCH'S covid-19 TESTING service PARTNERS
Access to convenient COVID-19 testing and rapid results is an integral part of the world's pandemic recovery. Whether it is to assist with COVID-19 back-to-work protocols, group testing, or a streamlined individual COVID-19 testing service for upcoming travel, FROSCH is here to support you.
step 3 •

REVIEW YOUR TRAVEL POLICY & CONSIDER A COVID-19 ADDENDUM.
The travel landscape has dramatically changed over the past year; your organization's travel policy should reflect these changes. A good travel policy should be flexible to your business needs and the current environment while prioritizing the health and safety of your travelers.
REVIEW YOUR POLICY
✓ Redefine permissible travel in clear concise terms
✓ Avoid referencing "essential travel," as it can be unclear
✓ Establish new or reconfigure existing approval processes
✓ Promote the use of preferred suppliers
✓ Consider mandatory booking channels for duty of care purposes
✓ Outline reasons an employee may decline to travel
✓ Implement a protocol for travelers returning to the office after travel
NEXT STEPS
✓ Create a structured approval process for policy updates
✓ Communicate policy updates to your travelers
✓ Share your new travel policy with your Account Manager
✓ Identify any new preferred suppliers or partners for configuration
✓ Work with your Account Manager to update any approval processes
NOT SURE WHERE TO START? OUR FRIENDS AT TCG CONSULTING CAN HELP; CONTACT YOUR ACCOUNT MANAGER.
CONSIDER A COVID-19 TRAVEL ADDENDUM
For many companies, updating the travel policy takes time, with input from various departments. Instead, consider adding a COVID-19 Addendum to your travel policy to address any new concerns, including approval processes, travel restrictions, and permittable travel. These addendums can also be regionally-specific to account for any local restrictions.
step 4 •

EVALUATE other program enhancements.
With travel levels still low, it's the perfect opportunity to roll-out enhancements to your travel program. If you've been considering implementing a new online booking tool or feel new duty of care requirements warrant a pre-trip approval process, now is the time!
Your FROSCH Account Manager can provide you more information and walk you through the process of implementing any of the following, and more. Our in-house team of technology experts is also available to help customize tools and messaging.
✓ Online Booking Tool
✓ Pre-Trip Approval Process
✓ Traveler Tracking
✓ Obex for Business
✓ Expense Management
✓ FROSCH Consulting by TCG