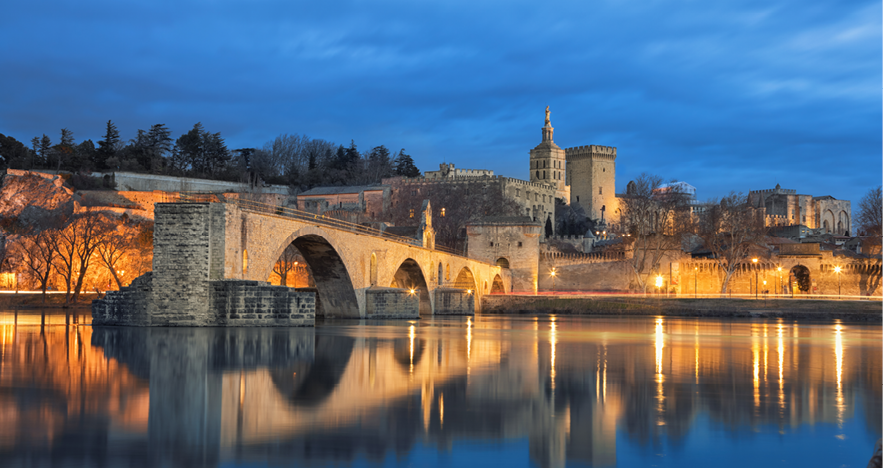 FROSCH Independent Travel Consultant, Jennie Cartwright, recently sailed Burgundy and Provence with Uniworld on an itinerary that inspired van Gogh, Cézanne, and Gauguin. She shares her trip highlights and favorite tips from her delightful journey aboard the S.S. Catherine.
WHY THIS TRIP?
Mother-Daughter Trip
My mom and I chose to do this trip together, which made for a perfect mother-daughter trip. It was a wonderful and memorable way for us to spend time together. Others seemed to have had the same great idea, as we met a few other mother-daughter duos on the sailing.
Special Anniversaries
Several couples celebrated special anniversaries during our cruise. It was heartwarming to see these milestone occasions celebrated with a special trip.
Multigenerational Family Groups
On our cruise, we ran into a few grandparents and one set of great-grandparents traveling along with their children and grandchildren. I had a conversation with one of the grandmothers, and she mentioned how much she enjoyed sharing these destinations with her grandchildren and witnessing their experiences. It was neat to see the teenagers aboard the ship having fun with their extended family.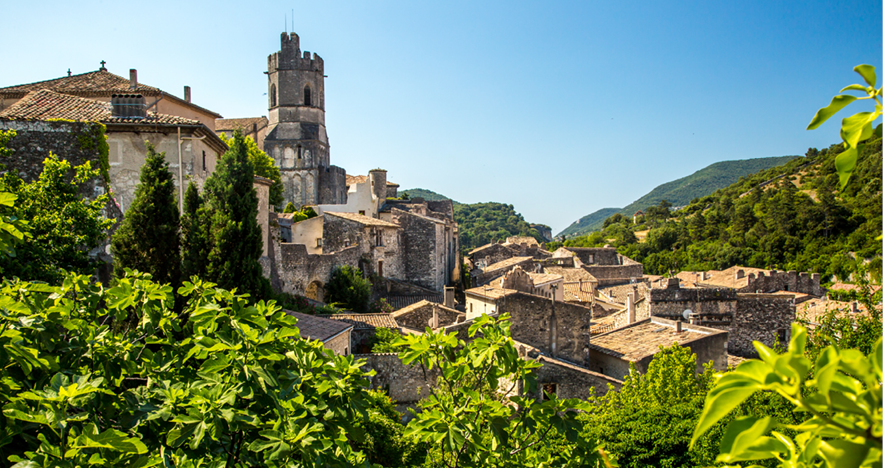 HIGHLIGHTS
Viviers
My very favorite day of the whole cruise was our stop in the lovely town of Viviers. We had the most charming guide, Francie, who shared her city with us. Though Viviers is tiny, it's filled with character, historical homes, a couple of quaint cafés, and a lone butcher shop.
As we walked, Francie enlightened us with the most remarkable stories. During the Nazi occupation, several of the families living in the homes we walked by helped the Jews being persecuted by providing places for them to hide. Our walk concluded at the top of the hill at the enchanting Viviers Cathedral where we listened to a beautiful organ concert.
I thought our day was over, but Francie surprised by inviting us to her home and hosting a fantastic garden party. Her beautiful four level home has been in her family for generations. During WWII, her aunt lived in the home and hid well over 200 hundred Jews over the course of the war. She showed us the hiding spot and keeps a lit candle in the crawl space as a remembrance to the time. My mom and I will forever remember this wonderful day.

Arles
Arles, a sweet, charming town, was another highlight of our trip. Vincent van Gogh lived here for a year or two and painted over 300 pieces of art while in this town. As you explore Arles, it almost feels like you're walking through one of his masterpieces, because everywhere you turn, you can see where van Gogh got his inspiration.
A stop at the Arles Amphitheater provides an example of Roman influence in the South of France. The colosseum, which dates to 90 AD, once held over 20,000 spectators, and is still used for bull fighting and summer concerts. Collectively with other Roman buildings in the city, the amphitheater is a UNESCO World Heritage site.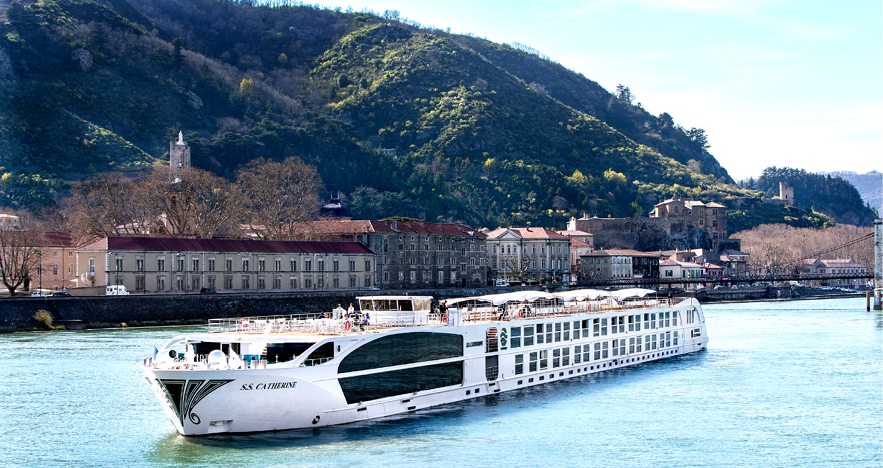 Aboard the S.S. Catherine
The S.S. Catherine itself is a work of art with every detail carefully considered. The elegant staterooms are beautiful with comfortable beds, the bathrooms have enough space with full vanities for all your things, and the closets are smartly designed with enough room to hang all your clothes.
My favorite spot on the ship was the Leopard Lounge, which is a little quiet, hideaway library lounge. In the afternoons, you'd see people hanging out, reading books, drinking wine, and listening to music. The splash pool is also in this area of the ship, which was refreshing after a day of sightseeing. Surprisingly, the pool was never crowded even though it's small.
I could continue with highlights as we had great experiences in Avignon and Lyon as well and all our other stops during our trip. But, I will leave the rest to the imagination!
This cruise gave me the opportunity to see and experience destinations that were smaller, hidden, and 'off the beaten path.' It would be a true delight for those looking for new places to explore, cultural immersion, and historical city gems.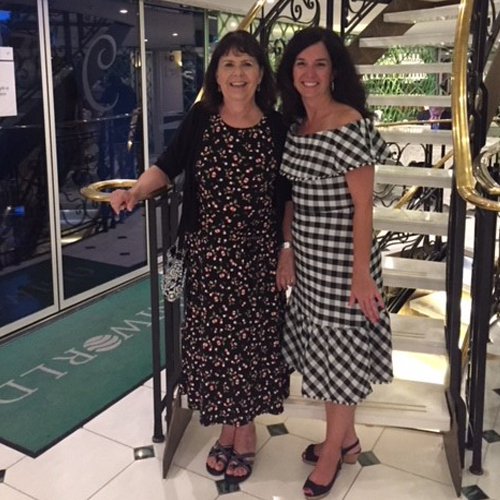 Jennie's Tips
• Dine in the Leopard Lounge
A neat experience we had was the specialty dining offered in the Leopard Lounge. I recommend this to my clients traveling in a small group with friends and family. The dinner consists of a delicious pre-fixe menu with butler service. Make your reservation when you first board because it's only offered a few times per sailing, and it will fill up.
• Ask and You Shall Receive
The service onboard was second to none. The staff checks in constantly throughout the cruise. On the midweek survey, I said I had an interest in learning more about the locks. The next day, articles were left in my room providing detailed information about the locks and how they work.
Another guest casually mentioned that the quiche served at lunch would be wonderful in the mornings. The next day, she was offered quiche when she sat down for breakfast.
• Consider a River Cruise for a Group of Friends & Family
A river cruise is an easy way to travel with a group and I highly recommend this trip for a group of friends and family. The ships are small, so you don't need to worry about finding each other. The group can do the same excursions or pick different ones depending on interests. At the end of the day, your group can dine together and talk about your different experiences.
• Keep in Mind: Lots of Downtime on this Cruise
River cruises are sleepier in general compared to other trips. Night owls needing massive amounts of entertainment will want to choose a different vacation. This cruise had a bit more downtime than even other river cruise itineraries. Most guests on board had river cruised before, and this itinerary is a great fit for a second or third river cruise. For my first-time river cruisers, I might suggest a different itinerary but of course it depends on the specific interests of my clients.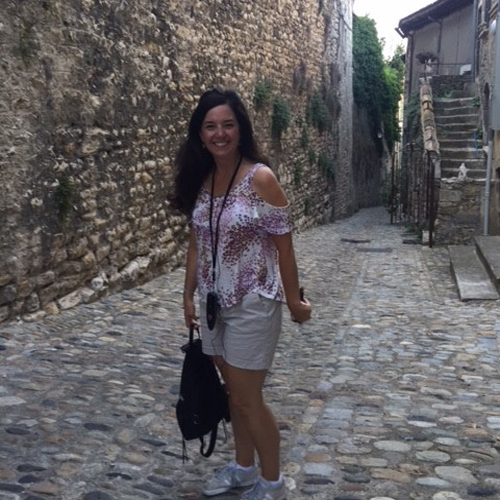 Thank you for an amazing review of your trip, Jennie Cartwright!
Image Licensing: Shutterstock.com