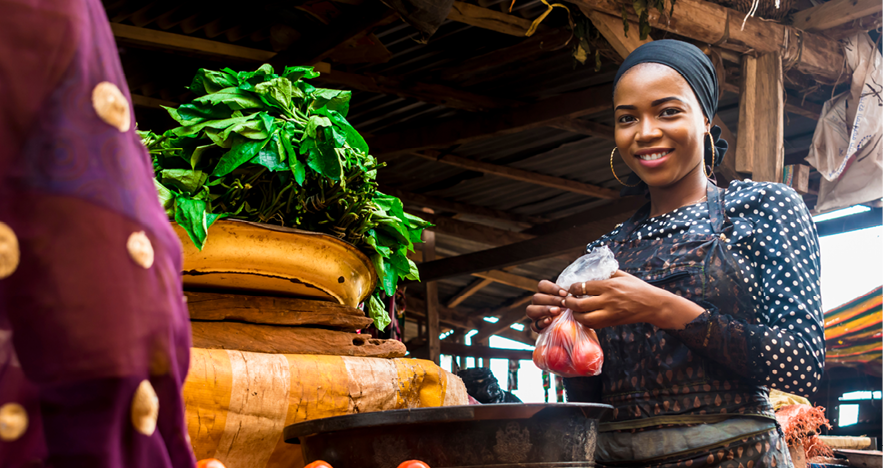 "You go to Africa to see the animals. You return because of the African people."
-Kay's Clients
FROSCH Travel Advisor Kay Bennett (Baltimore) recently had clients return from their second visit to Africa. Partnering with Micato Safaris, Kay crafted an amazing itinerary to Rwanda and Botswana for her clients to enjoy. Highlights and travel tips from their African journey are below!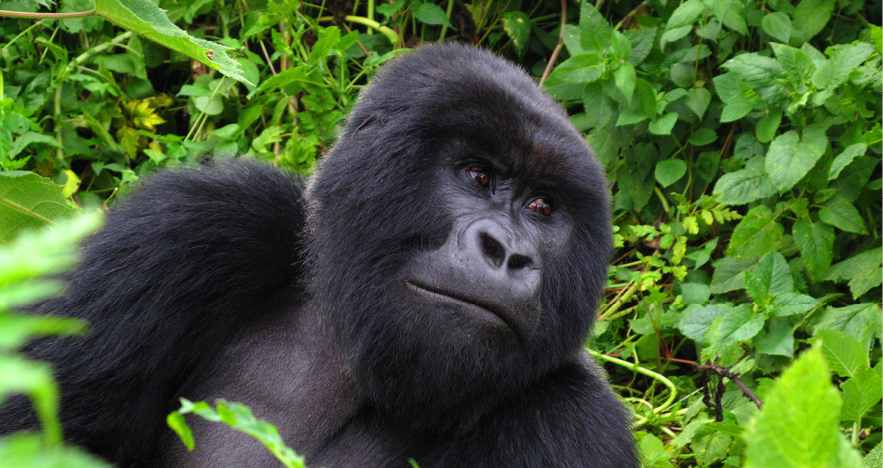 GORILLA TREKKING
With a small group of only eight people, your time with the gorillas is up-close and intimate. This animal encounter is unlike anything else on earth, and so different than any experience you've had in the past. Brochures you read explain you'll be twenty feet away from the gorillas, but it feels considerably closer.
Watch in awe as these amazing creatures swing from vine to vine right around you in the lush rainforest of the Rwandan mountains. Your guides will encourage you take unlimited pictures to capture every moment of this once in a lifetime adventure.
But rest assured, these gorillas are in no way exploited. Any concerns for the well-being of these animals subsides as you learn about the significant conservation efforts Rwanda has in place. Humans interact with the gorillas for only one hour each day. The people of Rwanda know that tourism is crucial to their economy, so they continuously look for ways to balance tourism with wildlife protection and conservation of their country's natural beauty.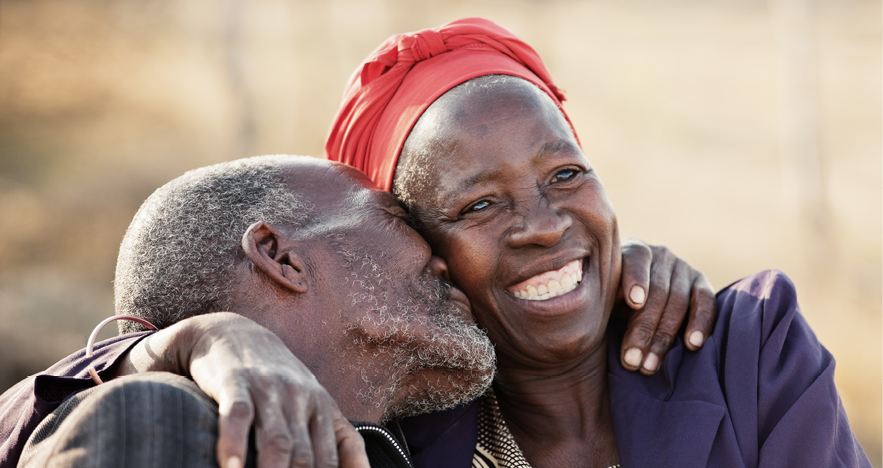 INCREDIBLE PEOPLE AND STRONG COMMUNITIES
You won't see plastic bags or trash anywhere. The people come together for a weekly clean up followed by a community meeting to discuss and resolve any issues.
Some travelers fret about going to Rwanda because they remember the stories of genocide during the country's Civil War of the 90s. But the remarkable transformation of this country is even more reason to visit. You witness a real-life example of turning negative into positive.
The gorilla trackers with you in the rainforest were once poachers. They have been retrained to showcase the delights of Rwanda. Watch as they bend over backwards ensuring your experience is the best it can be. Needs are handled way before they're ever voiced.
Your guides happily carry belongings, assist anyone with mobility issues, and snap group pictures. If you're always behind the camera and never in the photo, the trackers make sure to get you in the picture also. You need a memorable keepsake to take back home too, right?
Traveler safety is an utmost concern, so you see a high level of security as a result. The security not only makes tourists feel safe but also continues to provide jobs for the local people.
The change in this country in such a short time is mind boggling. You'll wonder why we don't adopt similar principles to strengthen our own communities back home.
UNEXPECTED SURPRISES
Throughout the whole trip, Kay's clients experienced authentic, genuine kindness with unexpected surprises. After admiring a painting in their Kigali hotel, Kay's clients were invited to visit the studio of the artist who painted the piece. They purchased two beautiful paintings directly from the artist to have shipped home.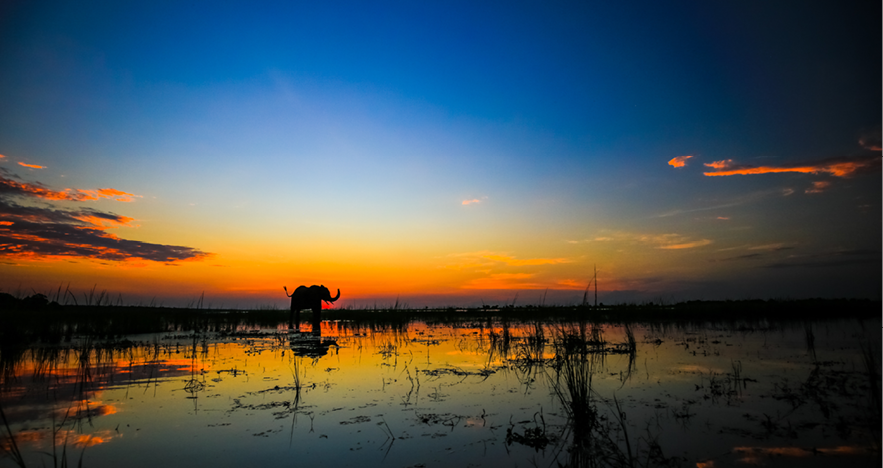 A DIFFERENT VIEW OF AFRICA IN BOTSWANA
Botswana offers a different view of Africa which delighted Kay's clients. This country offers a true wilderness with spectacular game drives. You'll spend much of your time on or near water as you'll see the most wildlife when positioned close to drinking sources.
One of the reasons Kay selected Micato for her clients is their commitment to small group journeys, never allowing more than 12 participants on each safari. In this case, Kay's clients enjoyed Botswana with only one other couple and had the most incredible experience.
Their lodges were small, intimate and lovely. Again, Kay's clients met the most wonderful people here. One morning, they woke to singing. What they heard is a daily ritual common in African communities. The lodge staff gather together to say a small prayer and sing. The purpose is to remember that whatever happened yesterday stays in the past. Today is a new day. It reminds them to love their tribe and love their life. Rituals like these are one of the reasons why African people have such an extraordinary, positive take on life.
GIVING BACK
Kay knew her clients would adore traveling with Micato not only for their itineraries but also their concentration on giving back to local communities. For every safari sold, Micato sends a child to school.
During their entire trip, Kay's clients were greeted with kindness, enthusiasm and joy, which inspired them to follow in Micato's footsteps. An unexpected benefit of their trip was the ability to give back to the amazing people they met who gave them such a remarkable adventure.
The idea blossomed on their way back from a late afternoon game drive. They passed by a group of soccer players using splintered, pieces of wood to mark the goals. When they asked about the players, they found out they were staff members from the Savute Safari Lodge where they were staying.
Working hand in hand with Micato Safaris and the General Manager of the lodge, Erny Chaba, they were able to provide soccer balls, a set of soccer goals, and uniform kits for 24 players. Erny chose the color and 'high performance' material to keep the players cool on hot days. The shirt logo was designed using the lion from the Savute Safari Lodge adding a personal touch to the uniforms. The team is now ready for practice!
"We are thrilled to remain connected with such special people. We wanted to thank the special staff and honor the special work that Micato has been doing in Africa."
-Kay's Clients
Stories like these are the true reason to travel. Thank you to Kay and her clients for sharing this wonderful trip!
TIPS FROM KAY AND HER CLIENTS
PLAN AHEAD TO GET THE TRIP YOU WANT
Contact your FROSCH Travel Advisor early, preferably 9-12 months ahead of your trip dates. You see different wildlife during different seasons and you'll want to give yourself enough time and flexibility to see and do everything you want.
WATCH GORILLAS IN THE MIST BEFORE YOU GO TO RWANDA
Watch (or read the book) Gorillas in the Midst before you go. It provides essential background and you will appreciate the remarkable efforts taken to protect mountain gorillas.
FLYING BUSINESS CLASS IS THE WAY TO GO
It's a long flight. Be comfortable.
GET YOURSELF TO AFRICA. PERIOD.