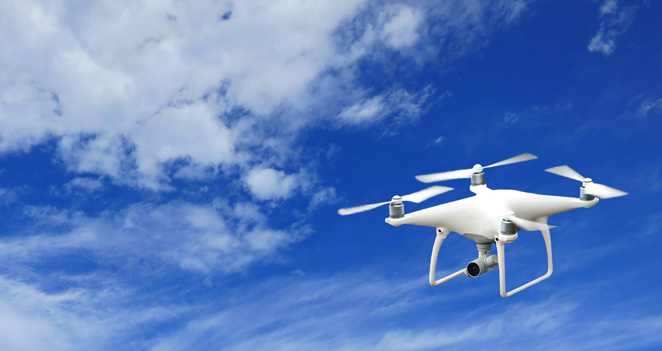 This month's TSA round-up is dedicated to drones. Specifically, those drones being operated and tested as part of the Airport Surveillance for Airport Safety (ASAS) project, which is being conducted by the Research Institutes of Sweden (RISE)!
Many people have a negative opinion of drones particularly when it comes to drones being used anywhere near an airport. The media has reported on numerous incidents at major airports where drones have halted traffic and cost thousands in taxpayer dollars to deploy law enforcement to deal with the breaches. However, in the right hands, drones can not only work on the right side of the law but can also provide relief via automation to the many workers who perform important airport security tasks. For example, it is imperative that an airport's perimeter be patrolled with frequency and attentiveness. This is currently performed, in most cases, by airport security personnel in a gas-powered vehicle. Drones, if properly equipped to handle commands from Air Traffic Control and harsh weather conditions, can patrol an airport's property line continually and with lower fossil fuel emissions.
RISE's ASAS project will run for 14 months, with a public demonstration scheduled for mid-2019 to update the industry on its progress. The project will be conducted at Luftfartsverket (LFV), Ornskoldsvik (OER), and Swedish Regional (SRF) airports, with a focus on forward-thinking solutions for airport operations where automation and the use of wirelessly controlled technology can be most effectively put to use.