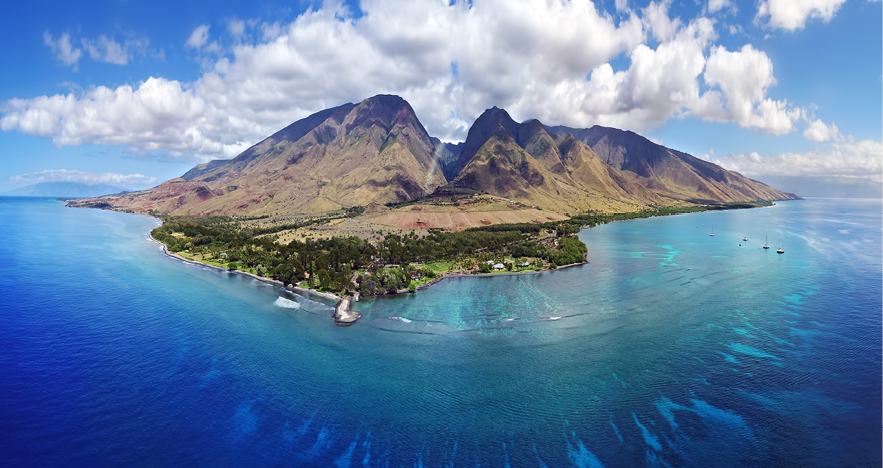 Is Maui calling? We have a 24-hour snapshot to inspire you to add this majestic island into your travel plan. Take a peek!
10:00AM | SURF LESSON
After a hearty breakfast at your hotel, head out to Lahaina for your beginner surf lesson. The waves here are perfect for newbies!
12:00PM | PAIA FISH MARKET
You must be hungry after a full morning of surfing, so make your way to Paia Fish Market for a fresh catch plate. Note: No reservations needed, just walk in!
2:00PM | PHOTO OP BY THE BANYAN TREE + SOME SHOPPING
Stroll through historical Lahaina and make your way to Lahaina Banyan Court Park – home to the oldest living Banyan tree on Maui. Snap a picture of this remarkable tree that's over 150 years old. Spend the rest of your afternoon looking though the stores finding fun and kitschy souvenirs to bring back home.
5:00PM | WARREN & ANNABELLE'S MAGIC SHOW
With a trip to Maui, you might think it odd to attend a magic show. But Warren & Annabelle's has been delighting visitors for many years. The tickets sell out, so plan accordingly. Note: You must be 21 years old to attend.
9:30PM | LOOK FORWARD TO TOMORROW'S SUNSET CEREMONY AT FLEETWOOD'S ON FRONT
On the agenda for tomorrow night is the sunset ceremony that takes place on the rooftop of Fleetwood's on Front (owned by Mic Fleetwood of Fleetwood Mac). This magical night includes delightful dinner and drinks with culture, history, and music. It will be an evening to remember!
Note: Reservations needed for dinner.
When Maui beckons, contact your FROSCH Travel Advisor to arrange a full Maui itinerary for you!