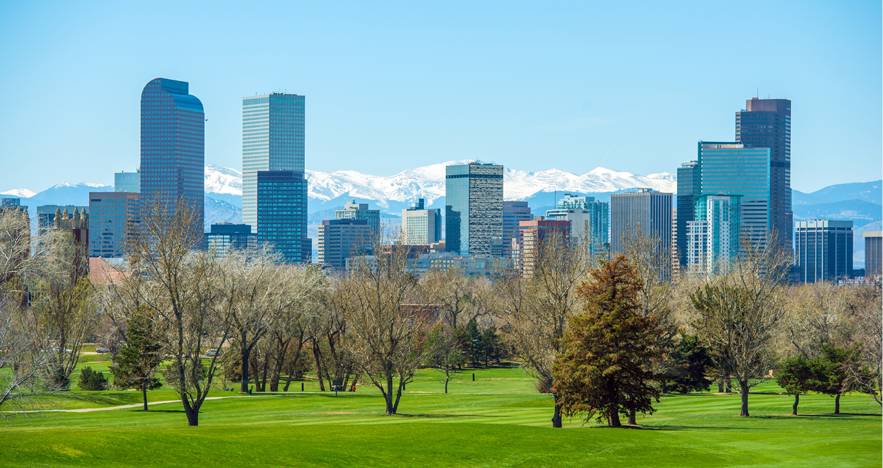 This month, for our sustainability issue, we've chosen to spotlight Denver International Airport. With the largest solar power system at an airport in the United States and one of the greenest parking lots in the world, it's not hard to see why this airport was selected.
Denver's green initiatives range from the aforementioned solar power system that can generate enough electricity to power 2,500 homes to an environmental management system that composts more than 200 tons of organic waste annually and provides stations for refilling water bottles throughout the airport. In addition to the many green initiatives throughout the airport, travelers will find plenty to do on a layover!
Eat
The recently-opened Denver Central Market, located near Gate A48, is the place to stop! An abbreviated version of the city's popular food hall, the options are varied and include SK Provisions, Sushi-Rama, Culture Meat & Cheese, and Vero Italian. If you've got a bit more time to kill and prefer a traditional sit-down experience, head over to the Westin and treat yourself to a burger at Tom's Urban and Tivoli Brewing.
See
Walk the skywalk between Jeppesen Terminal and Concourse A for a selection of museum-quality displays of Colorado aviation. If you're more the art enthusiast than history buff, you'll enjoy the 20 permanent art installations scattered throughout the airport, with the exception of the giant blue horse sculpture near the exit!
Shop
With a variety of the usual terminal suspects, Denver is filled with shops, including a few local gems that stand out. The Tattered Cover, one of the city's most well-known bookstores, has a mini-storefront located in each concourse, which are worth checking out for unique souvenirs. You'll also find Climax Jerky, local organic jerky, and Taspen's Organics, a natural skin care line from outside the foothills of Denver, in each of the terminals.
Do
Do pet a friendly canine! If the opportunity presents itself, be sure to interact with one of the airport's four-legged volunteers. On average, a member of the airport's Canine Airport Therapy (CAT) Squad circulates the airport for a two-hour visit three times a day. The program is made possible by volunteer pet owners, who share their time and their family pet with any nervous travelers who might need a furry hug. All CATs are registered with a recognized pet therapy association and are trained and insured.