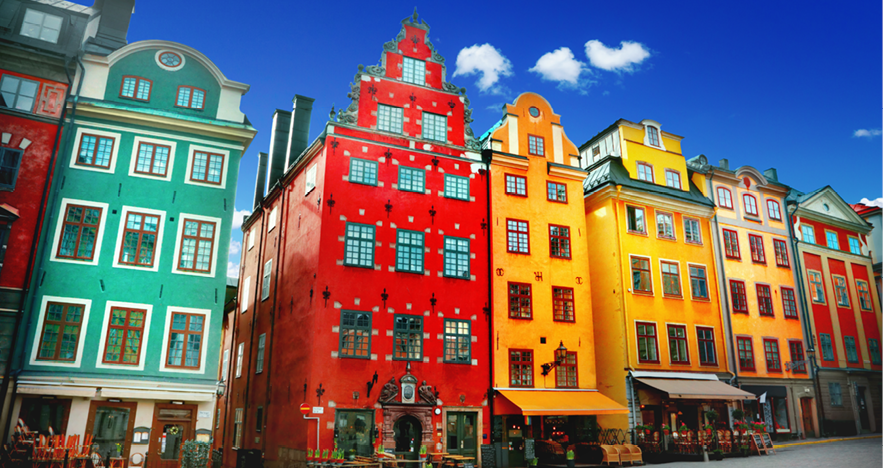 Touted as one of the world's most sustainable cities, Stockholm is the perfect choice to highlight this month. Trendy, cosmopolitan, beautiful, and environmentally sound, Sweden's capital is a joy to explore.
9:00 AM | Visit the Vasa Museum
Start your day with a visit to the Vasa Museum admiring this wonderfully preserved 17th century warship. The vessel sank on its maiden voyage in 1628. She was discovered in 1956, masterfully salvaged and restored to become a maritime archeological marvel.
12:00PM | Explore Gamla Stan (Old Town)
Walk the ancient cobble-stoned streets lined with colorful houses where Stockholm was founded in 1252. Visit the main square with a stop for a bite to eat. See the Stockholm Cathedral where the current King and Queen were wed, the Royal Palace, and the Nobel museum.
7:00PM | Dine Like a Viking at Aifur Krog & Bar
Be announced by a Viking, sit at communal tables, and drink mead from goblets at this restaurant named after a legendary ship. Enjoy great food prepared with mind-boggling historical accuracy. Considered kitschy by some, but still loads of fun!
Whew! What a day! Our 24-hour snapshot simply gives you a taste of what you can see and do in this exciting city. Work with your FROSCH Travel Advisor for a complete itinerary.