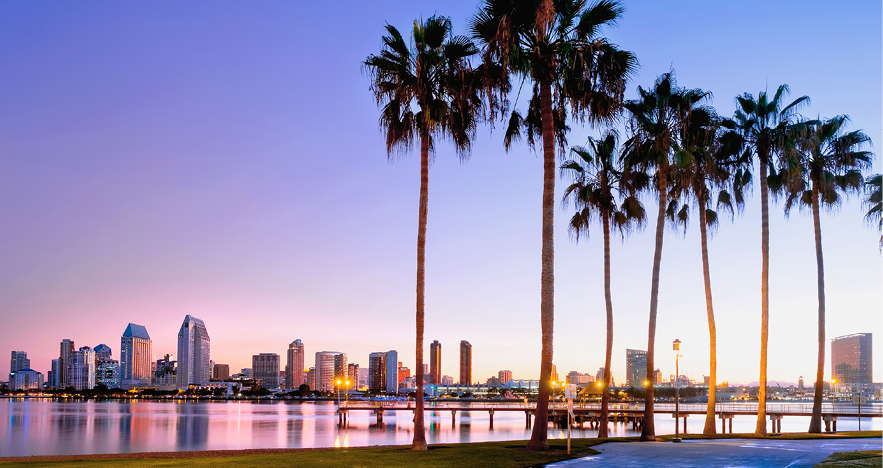 Eating at a restaurant with wonderful food is great, but we all know dining with a view is even better!
We reached out to some FROSCH locals in San Diego for some of the most picturesque dining spots for you to try on your next trip to this gorgeous city.
MISTER A'S
Since 1965, locals have enjoyed Mister A's elegant dining and it's amazing views. In town celebrating? This is a popular spot to celebrate a special anniversary or birthday.
PEOHE'S RESTAURANT
If you'll be in Coronado, then Peohe's is a great choice for dining with a view. Feast on the exceptional seafood or simply enjoy cocktails on the patio that overlooks the San Diego Bay.
ISLAND PRIME & C LEVEL
Island Prime and C Level is a prime location to boat-watch in the bustling harbor with a wide variety of watercraft from speedboats to yachts to sailboats and cruise ships. Boaters cruise by and even wave to patrons enjoying cocktails on the patio. Be sure to wave back!
COASTERRA MODERN MEXICAN
Also located on the harbor and right next door, Coasterra offers up modern Mexican cuisine. How great is it to sip margaritas, dine on delicious tacos, and watch the sun go down!
GEORGE'S AT THE COVE
Head to La Jolla to experience one of the most sought after al fresco dining experiences around. At George's on the Cove, you'll love the ocean views, the fantastic cocktails and locally sourced cuisine.
THE MARINE ROOM
A La Jolla tradition since 1941, the Marine Room continues to please San Diegans with superb dining and picturesque ocean views. If you're celebrating something special, this is the place to be!
POSEIDON ON THE BEACH
In Del Mar, Poseidon is a great place for breakfast and beach views. Allow time to enjoy the beach and make sure to walk along the water front. If you're in the mood for a little exercise, take the Torrey Pines trail from the top of the cliffs down to the beach for spectacular views of La Jolla and the Pacific Ocean.
These are just a few picturesque spots to try when visiting sunny San Diego. Thank you to our San Diego locals for the wonderful insight!