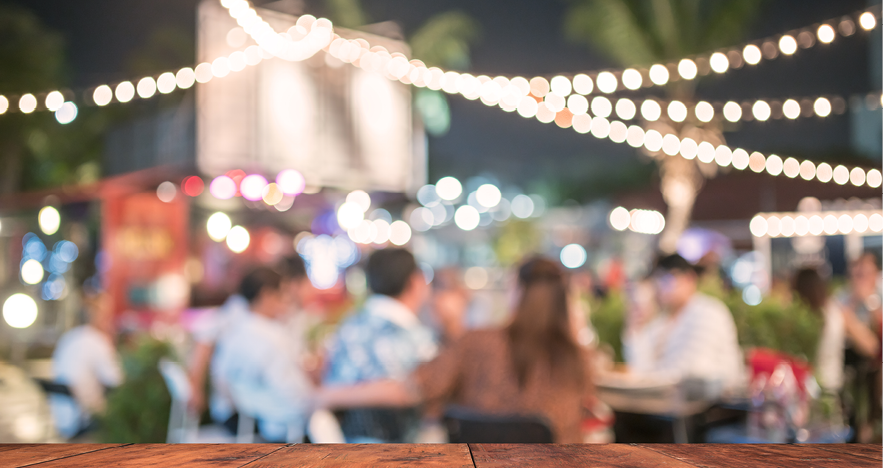 One definition for "legendary" is being remarkable enough to be famous. We recognize this in people, such as actors, politicians, entrepreneurs, writers and artists. We also add the distinction to places or monuments like the Eiffel Tower, the Golden Gate Bridge, the Statue of Liberty, and the Taj Mahal. All of these examples embody what it means to be legendary; they share a commonality of evoking emotion, whether it be feeling empowerment, awe, inspiration or even motivation!
When it comes to the experience economy, the most powerful meeting and events are those that evoke emotion. FROSCH Global Conferences & Events is a leading agency within the MICE industry because of our ability to orchestrate emotion and deliver the unexpected.
Whether it is a surprise performer, a fireworks display, a unique photo opportunity or simply a smile, creating various emotive experiences throughout meetings and events transforms a program from ordinary to legendary. Below are just some of the ways we implement ideas to help develop and produce some unforgettable experiences.
Surprise!
Making a good first impression is a priority! You can add a variety of elements to surprise your attendees upon arrival. We utilize different queuing strategies to make check-in and registration not only painless, but exciting. We offer unique food and beverages, provide exciting entertainment, and implement new technologies, such as facial recognition software. Any of these ideas can make any ordinary process surprising and memorable.
Impress!
Using strategic design, including lighting, décor and projections, can completely transform a space. Taking advantage of these components is what creates the WOW factor for any meeting or event. New technologies, such as augmented reality and 5D projections, have the capacity to provide attendees true wonderment, particularly if it's something they have never seen before.
Connect!
In this day and age, when we constantly rely on communication through digital platforms, facilitating an effective networking space is critical for any type of program. Think beyond the traditional coffee breakout session and turn networking opportunities into energizing experiences. Silent discos, Zumba classes, interactive games, and unique photo booths are stimulating and unexpected, providing attendees a different way to establish connections. Allow your participants a chance to feel at ease and think outside of the box, and you'll be surprised at how quickly the group breaks the ice.
Inspire!
Today, people want and need immersive experiences, so it is imperative to use your program platform to create moments that will leave your attendees feeling inspired. Events have the capability to motivate individuals beyond just an amazing key note speaker. Consider immersive activities that target a larger message and use that throughout your program. When inspiration becomes reality, your attendees will walk away from the memorable experience feeling enriched.
Putting an emphasis on emotive experiences is a surefire way to produce an extraordinary event. At FROSCH GC&E, we focus and specialize in keeping an attendee's journey consistent with the client's brand and messaging. We are proud to deliver experiences that evoke emotions and provide a world of difference for our clients. Contact us today to start setting your meetings and special events apart from all the rest!