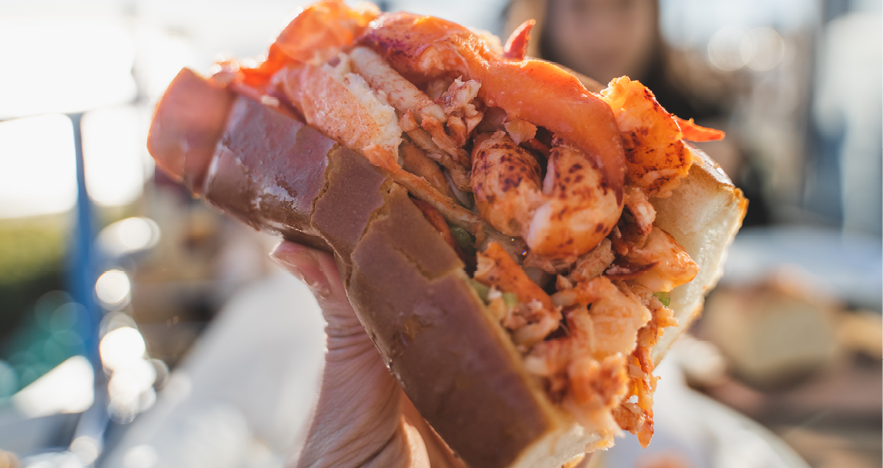 These meals are what myths are made of. In fact, these restaurant picks are inspired by fictitious meals. We've rounded up a few legendary meals in the US inspired by some of the greatest stories of all time.
Inspiration: Alice in Wonderland
Restaurant: Alice's Tea Cup , New York City
Obviously, much to the despair of the Mad Hatter, tea time is a big part of this popular tale. For a taste straight out of Alice's tea cup, literally, visit Alice's Tea Cup on your next visit to New York. Enjoy a steaming pot of a variety of teas and a fabulous scone – all in a setting fit for a story book!
Inspiration: Moby Dick
Restaurant: The Nantucket Lobster Trap, Nantucket
"It was made of small juicy clams, scarcely bigger than hazel nuts, mixed with pounded ship biscuit, and salted pork cut up into little flakes; the whole enriched with butter, and plentifully seasoned with pepper and salt." Herman Melville's description of classic New England Chowder in Moby Dick spans almost an entire chapter. Although Try Pots is indeed fictional, The Nantucket Lobster Trap boasts a chowder that will leave you as satisfied as Ishmael.
Inspiration: Catcher in the Rye
Restaurant: The Pickwick, Greenville
Although the meal doesn't take place in South Carolina, the Pickwick is one of America's few remaining pharmacies complete with malts and egg creams on the menu! After a failed date at the ice-skating rink, JD Salinger's Holden washes down his sorrows with a malted milk and swiss cheese sandwich.
Inspiration: The Bell Jar
Restaurant: Avocaderia, New York City
In Sylvia Plath's only novel, The Bell Jar, avocados are significant symbols for the protagonist Esther Greenwood, representing her desire to break traditional gender norms or as a comforting reminder of her grandfather. To really indulge in avocados, and take your appreciation to a new level, visit one of Avocaderia's locations in New York for favorites like avocado toast or more unique options like a vanilla almond avocado smoothie.
Inspiration: On the Road by Jack Kerouac
Restaurant: Crouse Café, Indianola
"I ate apple pie and ice cream — it was getting better as I got deeper into Iowa, the pie bigger, the ice cream richer." Should you find yourself in a similar position, traveling across the United States, opt for a slice of apple pie and ice cream, like Sal, at the Crouse Café in Iowa.