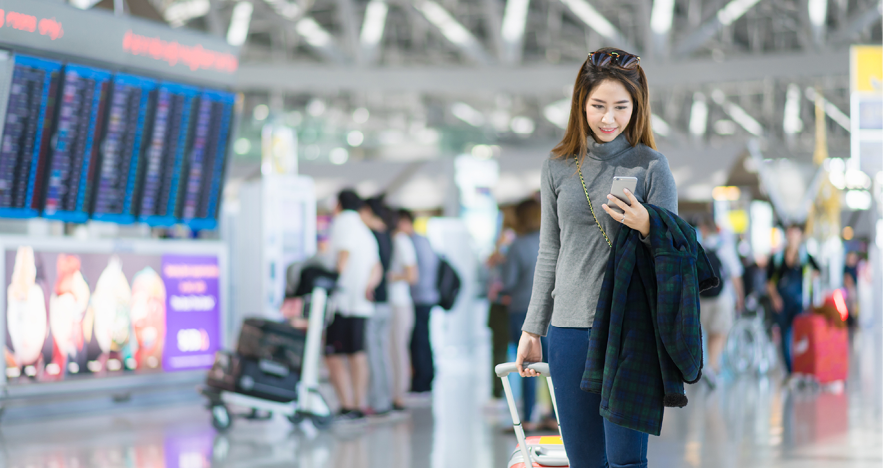 Located less than ten miles from the borough of Manhattan, Newark Liberty International Airport serves travelers to and from both New York and New Jersey.
Despite being less than half the size of John F. Kennedy International Airport, Newark actually handles more flights than the landmark airport in New York City.
As the sixth busiest airport in the US, more than 50 carriers operate at Newark, including United Airlines, who utilizes the airport as its third largest hub.
Eat
A few years ago, Newark launched a redesign plan that attracted some of the biggest names of New York City's culinary scene. United's Terminal C has the most extensive dining options, although each of the terminals has their own unique choices.
If you've got time to spare in Terminal A, check out Phillips Seafood for a menu filled with classic New England seafood choices.
In Terminal B, try the Mediterranean Bistro for a quick, healthy bite or Belgian Beer Café for an extensive selection of bottles and drafts, with a food menu worthy of a fine pub.
In Terminal C, dine like a local at the Garden State Diner or treat yourself to a meal at Classified, United's exclusive speak-easy.
See
If you're traveling with kids, stop by Creative Kidstuff to kill some time. This interactive kid's store will keep little ones occupied, offering a broad selection of fun and educational toys for purchase.
Shop
There's no shortage of retail therapy at EWR – from New York souvenir shops to high-end favorites, you'll find a variety of shops throughout the airport.
Pick up a last-minute gift and a card to match at Papyrus or grab a new pair of headphones at Zoom Systems.
Do
If you're flying United, we highly recommend a stop at United's state of the art lounge. If you're not, pamper yourself with a stop a D_parture Spa in Terminal C.
With services ranging from massages to pedicures, you'll be sure to leave feeling refreshed.