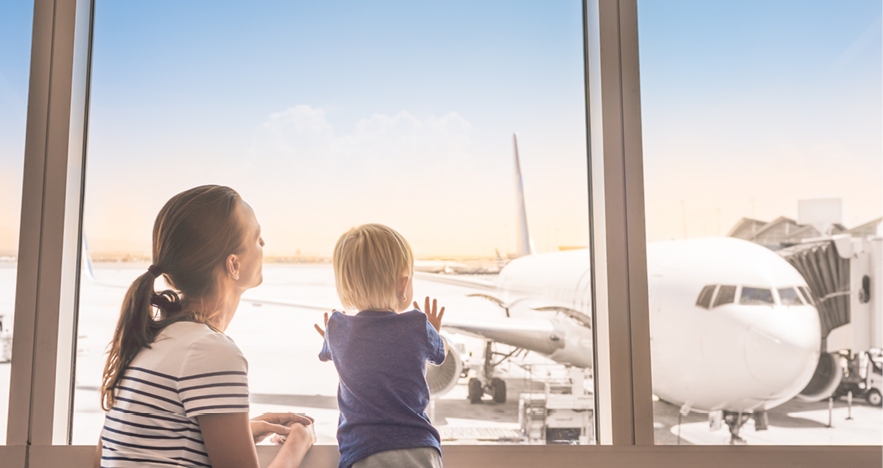 This buzzing airport might be top of mind for Mindhunter fans, as the newly released season references the airport's $500-million construction project in the 1970s. The midfield terminal opened in September of 1980, with runway expansion projects completed a few years after. Today, the airport has 152 domestic and 40 international gates, covers 4,700 acres of land, and employs five parallel runways; it's no wonder it has been the world's busiest airport by passenger traffic since 1998.
Eat
Get your fix of Southern comfort food at One Flew South, which is consistently ranked as one of the world's best airport restaurants. The upscale establishment is located in Concourse E, but don't worry, an international ticket isn't required for entry. If you're on the run and need to satiate your craving for something Southern, try Pashcal's Southern Cuisine, whose original location is an Atlanta institution, once visited by Aretha Franklin and Maynard Jackson himself!
Shop
Beyond being a major hub in the global transportation network, ATL offers more than 300 commercial venues through its award-winning concessions program, ATL Skypointe. Pick up some Georgia sweets at Savannah's Candy Kitchen or last-minute items at an actual CVS. For some serious shopping, Bvlgari, Coach, Khiels or Michael Kors might be worth a stop!
See
ATL takes art seriously! With installations, exhibits, and performances throughout the airport environment, ATL's art program commissions artists for site-specific artwork, presents rotating exhibits, and offers performing art series. Perhaps the most memorable installation, Steve Waldeck's "Flight Paths" is a 450-foot long underground experience brought to life in 2016, in between concourses A and B. Complete with immersive colors, sounds and hanging installations, this simulated storm experience is certainly worth a visit!
Do
If you happen to be on an extended layover at ATL, head out into the city – a 30-minute ride will get you to the High Museum of Art or the Atlanta Botanical Garden. With more time, the World of Coca-Cola, CNN Center or the Georgia Aquarium are worth a visit! If you'd rather rest your layover away – opt for a massage at one of the many Xpress Spa locations or a nap at MinuteLounges.