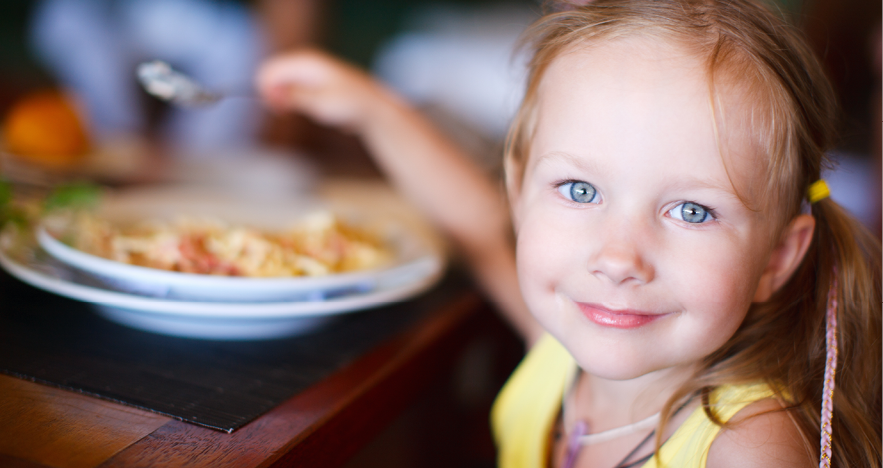 Sure, there are Michelin-starred restaurants, five-star steakhouses, and Zagat-rated eateries across New York, but will little ones in your group really enjoy that filet mignon? Here are our top suggestions for kid-friendly meals across the city, but feel free to apply these suggestions to most destinations during a family trip!
Family-Style Restaurants
Restaurants that serve food family-style (read: humongous portions) are a great crowd-pleasing and cost-effective option when dining with a large group, particularly when the average age is under 18! Tony Di Napoli and Carmine's are great classic Italian options with various, convenient locations across Manhattan. If you're willing to venture across the East River, Patrizia's is another Italian option, with a lively, singing atmosphere to match.
Themed Restaurants
Themed restaurants are a great way to keep the kids entertained while Mom and Dad take a much-needed breather. New York is full of options – ranging from the classic 50's diner experience at Stardust Diner to the spooky fun at Jekyll & Hyde Club. There's even Ninja New York, where you'll step into old Japan and dine on sushi with black-clad ninja's performing around you.
Trendy Kid's Favorites
New York loves its trends, and the fad of making ordinary favorites into something extraordinary is no stranger to the city's food scene. From S'MAC, specializing in mac 'n cheese, to The Meatball Shop and The Nugget Spot, these suggestions might stereotype your kid's palates, but we guarantee all taste buds will be satisfied!
Sweet Treats
It's vacation, need we say more? Venture out of your vanilla-comfort-zone and try a local ice cream shop, like neighborhood favorites Ample Hills or Van Leeuwun. A stop to Momofuku Milk Bar is a must for the cereal-milk-flavored ice cream and delicious, huge cookies. To kill some time, and dose up on sugar, visit Dylan's Candy Bar – parents will feel like they've instantly been transported into Willy Wonka's factory!