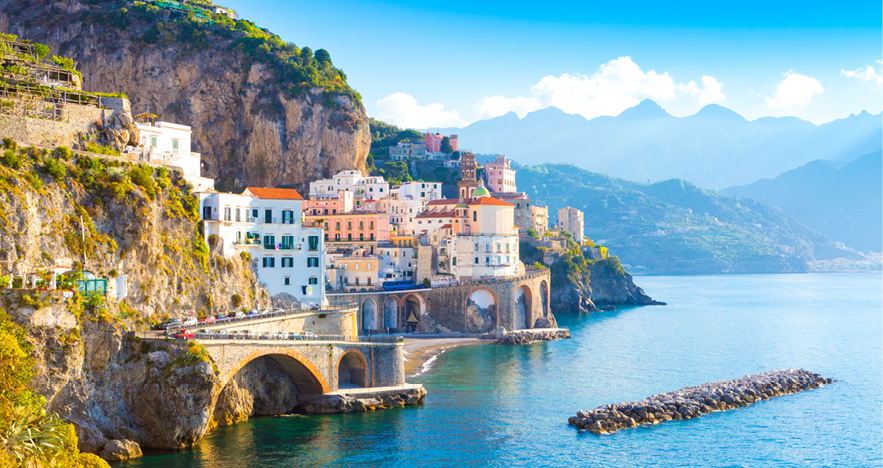 Driving the winding road along the Amalfi Coast will surely stir up an appetite. A stop at Ristorante Marina Grande is a must for wonderful dining with a seaside view.
Right in the heart of Amalfi, and only steps away from a private beach, you'll love to have your break here. Since the 1950s, this splendid family restaurant has thrilled travelers with wonderful seafood, tasty desserts, a great drink selection, and amazing views.
Eat at the restaurant or sample snacks while lounging on a beach chair. No matter which you choose, this is the perfect way to enjoy some Vitamin Sea.
Buon Appetito!