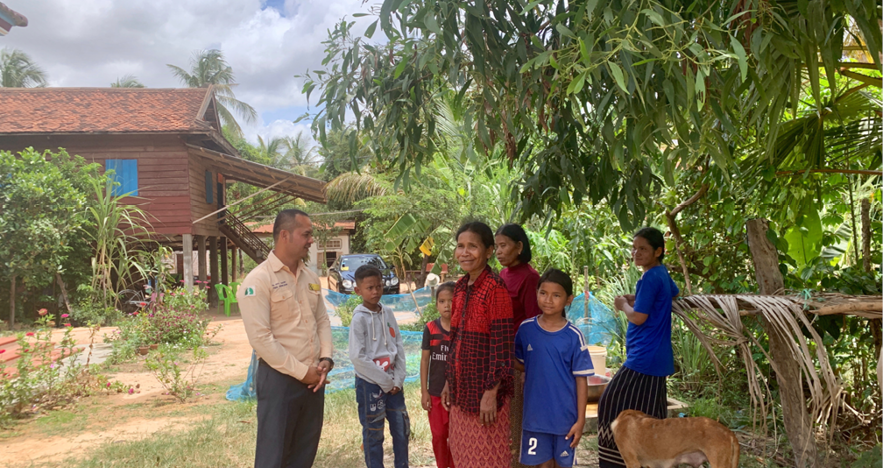 FROSCH Travel Advisor Hannah Schremp, recently assisted Nancy Best and her grandson, Michael Crothers, on a most memorable trip throughout Southeast Asia.
Not only did they visit remarkable places, but they also participated in A&K's Philanthropic program, Cambodia Clean Water Project. With this innovative project, A&K partners with trusted, local suppliers to build wells and provide Cambodian families with clean, safe drinking water. To date, A&K has provided over 1,300 wells to families in Cambodia.
Travelers like Nancy and Michael have been able to assist in helping this program grow by donating a well to a family in need. What's special about a program like this is that donors are able to meet the families they help during their travels. This project positively impacts the lives of not only the families that receive the wells but also of the travelers.
"Traveling is more than staying in a great hotel, eating delicious food, studying their history and visiting the World Heritage Sites as a tourist, an outsider looking in.I wanted my grandson, Michael, to meet local people and hear how they live and understand the huge benefit of being able to pump fresh water from their backyard and what a life changer this is for the entire family." -Nancy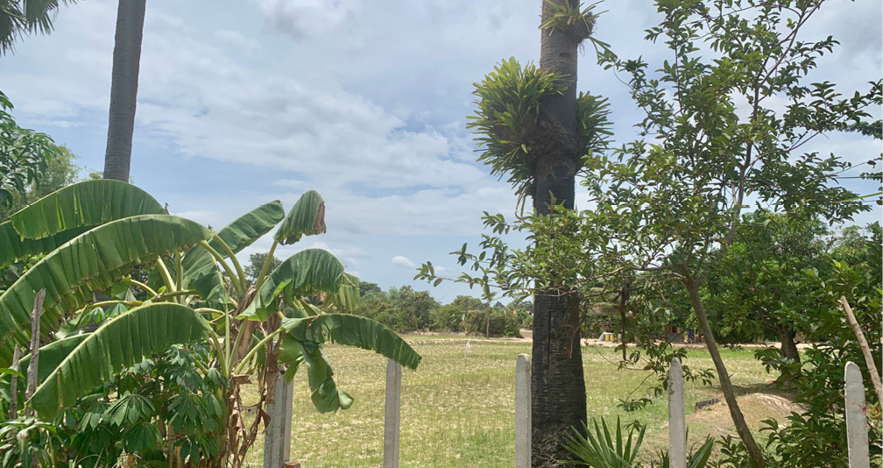 "Visiting the family that received the water well made me feel very lucky to live in a western country and have access to resources like water that people take for granted every day. My biggest takeaway was that some people are in need, that even those who aren't very lucky have the capacity to help, and that everyone needs to be more proactive in helping those in need. I will most remember fixing the gate to the garden for the little kids, and how they were amazed that a person like me could do it." -Michael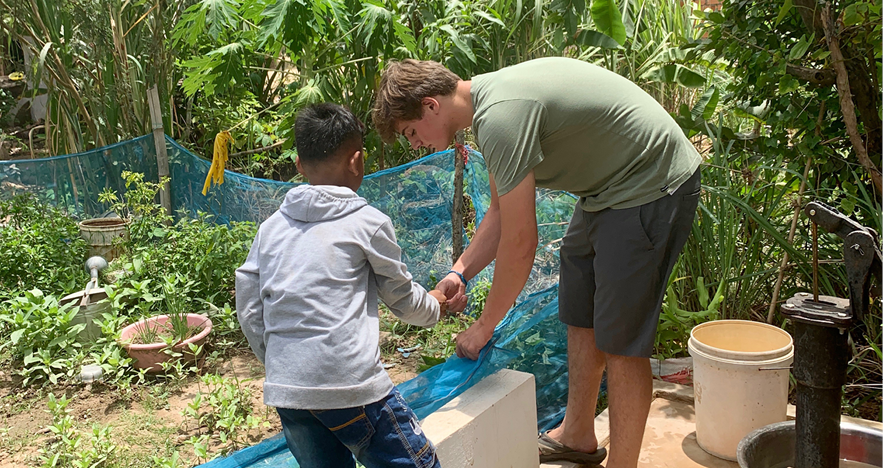 Traveling in this part of the world captures your heart. At first, you'll be intrigued by the magnificent sites. But you'll find that the people you meet throughout your journey will be what makes the trip transformational. And, when you meet such kind and giving people, it often makes you look for ways to give back to those you've met.
Hannah can attest to that as well. During her travels to Vietnam, she had the opportunity to visit local schools and volunteer. Before the trip, she loaded her suitcase full of books, pencils, and other school supplies. But her time spent in the schools working with the wonderful children is what she remembers most. Anytime she has clients interested in a philanthropic trip like Nancy and Michael's, it brings back fond memories of the one she personally took.
From September 30 to October 7, 2019, A&K promoted the Cambodia Clean Water Project across their social media channels and in return for each share or comment A&K donated $1 toward new water wells in Cambodia – up to the equivalent of 10 wells.
You can find a video on the Cambodia Clean Water Project HERE.
For more details about a trip like this, reach out to your FROSCH Travel Advisor. It will be our pleasure to assist you.