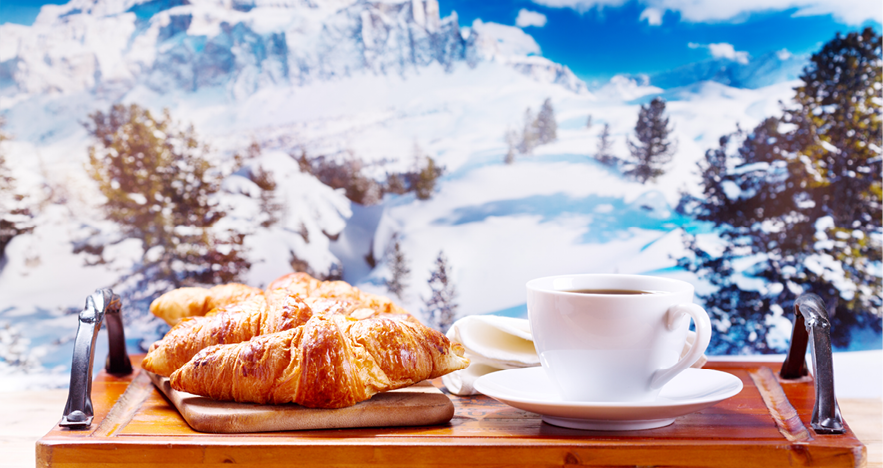 Spend the day on the slopes and dine in style at these resorts – where food is taken just as seriously as the mountain terrain.
SAN CASSIANO, ITALY
San Cassiano is a stunning, sleepy village with perfect access to skiing the Dolomites. Both San Cassiano and neighboring Corvara offer Michelin-starred restaurants as well as charming mountain side dining spots. Additionally, the local Alta Badia ski area brings the Annual Taste for Skiing event each year with opportunities to ski with a sommelier, taste dishes prepared by celebrity chefs, and enjoy other foodie fun.
ZERMATT, SWITZERLAND
Dine (and ski) with Matterhorn views. Does it get any better? You can do just that in delightful Findeln. Chez Vrony has been serving up traditional recipes for over 100 years. You'll love the locally sourced food, the warm hospitality, and of course, the views!
DEER VALLEY, UTAH
Known for excellent skiing, luxe lodging and a variety of dining options, Deer Valley doesn't disappoint. Whether you choose the tasting menu at The Mariposa, sushi at Yama, Sunday Brunch at Glitretind or one of the other exceptional places to eat, your taste buds will surely be pleased.