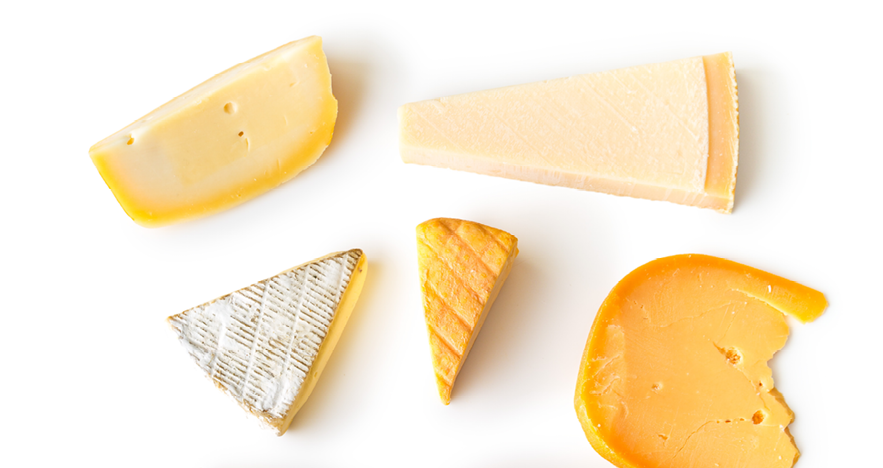 Recently, themed restaurants, pop-up cafes, and even food trucks have restricted themselves to just one ingredient as their focus; however, that does not, by any means, limit their creativity. Instead, chefs are awarded with endless opportunities to showcase a single ingredient in a variety of ways that can allow the diner to open not just their mouths, but their minds as well. Here is a collection of restaurants that have done just that, but with one of our favorite ingredients of all: cheese!
The Cheese Bar | London, England
France might initially come to mind when thinking about cheese, but England has its own variety of cheeses, too. Located in Camden Market, The Cheese Bar is the perfect place to sample a selection of all England has to offer. The menu is entirely dedicated to UK cheeses and are directly sourced from the farms and cheesemakers themselves. Known for mozzarella sticks with picturesque "cheese pulls" perfect for Instagram, blue cheese raclette that overlays salt beef, leek, potatoes and topped with truffle honey, and last but definitely not least, a selection of grilled cheeses. Their signature Rosary Goats' Cheese sandwich, filled with goat cheese, honey, walnuts and a rosemary butter, is only one dish off this indulgent menu that proves English ingredients and the London food scene is one to keep an eye on!
The Cellar at Beecher's | New York, NY
Beecher's originated at Pike Place Market in Seattle, but quickly opened up shop in New York City in the Flatiron district. They make cheese onsite and have a large variety of other US cheeses as well. You can stop by the cheese counter and speak with their expert staff of cheesemongers, or you can take a seat at their restaurant, The Cellar, for a wonderfully cheese-themed meal. From small plates like French onion soup to sharable plates like ricotta toast, you have plenty of options to try a variety of cheeses. Though the cheese dishes are endless, you must not miss tasting their famous mac & cheese (the New York location offers 5 variations and even a flight of three).
Cheeseboat | Brooklyn, NY
Kha'chapoori is a traditional Georgian dish which literally translates to "boat with cheese" in English. The dish is a boat-shaped bread filled with a mix of cheeses including mozzarella, feta and a Georgian cheese called sulguni, along with butter and a runny egg. Before you dig in, you must be sure to mix up all the gooey goodness, allowing for every bite to have an even amount of bread, egg, and cheese. Though this dish has existed for centuries, the Brooklyn restaurant has mixed this traditional Georgian staple with global influences. You can order the traditional cheeseboat or other combinations like honeycomb brie, prosciutto, and even a cheeseboat stuffed with mac & cheese.
Milk the Cow Licensed Fromagerie | Melbourne, Australia
From a Peanut Butter bar in Sydney to a Matcha themed restaurant in Melbourne, the Australian food scene is shaking things up and finally receiving global recognition for their gourmet innovations. More specifically, Melbourne is one of the biggest up and coming foodie cities in the world. At Milk the Cow Licensed Fromagerie, they expertly show us that cheese and wine might not always be the perfect pair, as they have a variety of flights pairings with cider, beer, whiskey, and even sake. Purists need not worry, as Milk the Cow does acknowledge the classic combination of cheese and wine and offer pairings for those as well. Along with the aforementioned flights, individual fondue pots, baked camembert, French onion soup and honeyed burrata are showcased on a cheese menu that will appeal to a variety of preferences. Soft, hard, sharp or moldy, Milk the Cow is sure to offer a cheese selection that will delight your palate.