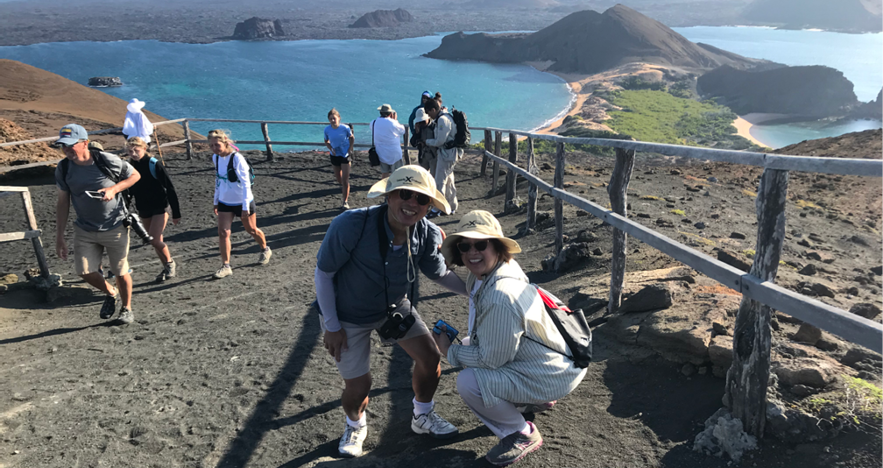 "The Flora and Galápagos were AMAZING!"
Celebrity did a great job on the itinerary and everyday was filled with awesome activities with no time wasted in between. Every detail was well-planned and executed and the staff was so knowledgeable and experienced. In our opinion, there is no better way to enjoy the Galápagos and Quito.

"Compared with stories from friends who had previously traveled to the Galápagos, the Flora is the best way to enjoy the islands. No seasickness, time optimization and convenience, great choices of activities for all levels, fabulous meals, attentive service by all staff, and great camaraderie among the 87 travelers. We especially liked the all-inclusive feature. It was a great value."

"Thank you for helping us with the booking and the great gifts. The Go Pro camera was well used underwater when we went snorkeling and the hats with the Celebrity X Galapagos logo were really unique since no one else on the ship had them except us!"

-Aimee & Billy
Naturally, we're thrilled when travelers come back from trips with rave reviews like Aimee & Billy's. This is our goal for every trip we book, especially a trip of a lifetime like a visit to the Galápagos Islands.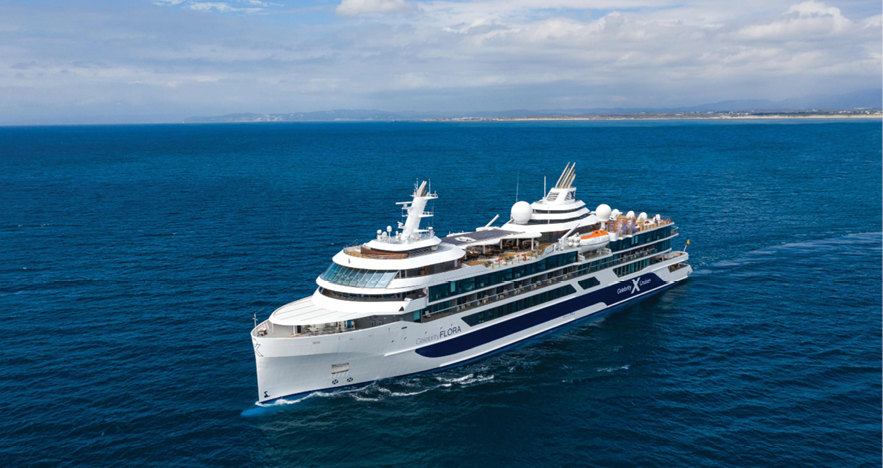 Aimee and Billy met their Travel Advisor, Angela Mullin, at a local FROSCH "Lunch and Learn" event. Today's travelers crave destination information, valuable tips, and insider secrets to enhance their vacation.
But scouring the internet to find accurate information can put you in a state of overwhelm. Not only is it time consuming, but do you trust that blogger's opinion? Do they travel the same way you do? Do they have the same interests as you?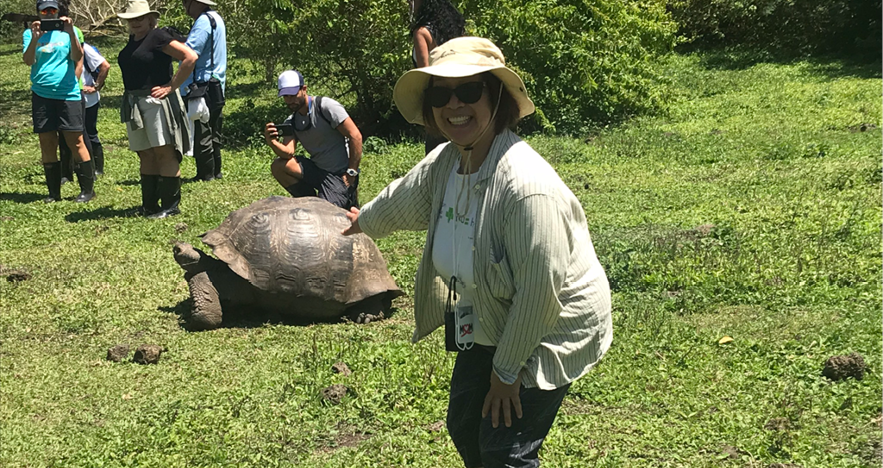 Angela, like other FROSCH Travel Advisors, takes time to get to know her clients, to learn their likes and dislikes, and to advise her clients on trips that match their interests. For cruise trips like Aimee and Billy's experience, Angela will know which cruise ship and itinerary her clients will like. And, more importantly, which ones they won't. This is the case whether it's a cruise, an extensive trip to Africa, or an itinerary to any destination that her clients wish to visit.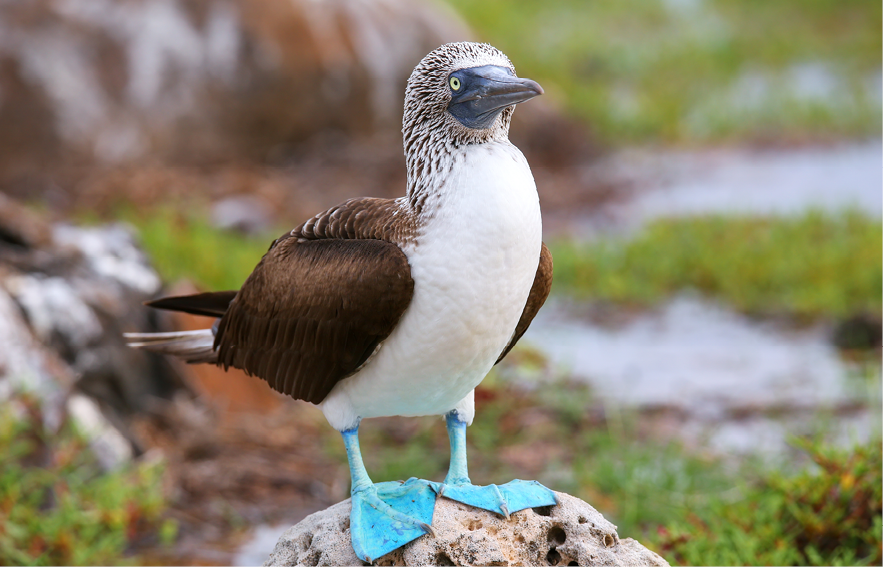 From time to time, Angela and her colleagues in the FROSCH office in Burlingame, CA (as well as nationwide) host local events for both current and new clients to showcase new, exotic destinations as well as the popular iconic spots. By doing so, our travelers are 'in the know' about top places to visit.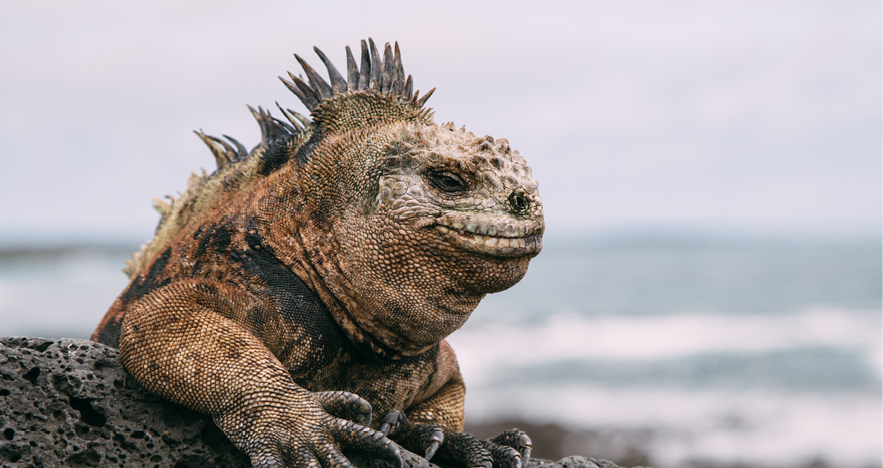 They work hand in hand with our carefully selected partners like Celebrity to provide interesting and engaging ways for their clients to learn about the most remarkable places around the globe.
If you attend a local event, you'll receive the most up-to-date information from our vetted partners, get inspired about places to see, and meet your trusted FROSCH Travel Advisors who will be with you every step of the way during vacation planning and beyond.
We're excited that Aimee and Billy were able to attend a local event, meet our contacts at Celebrity cruises, and get inspired for their Galápagos trip. So the next time you see that FROSCH local event announcement, go ahead and RSVP!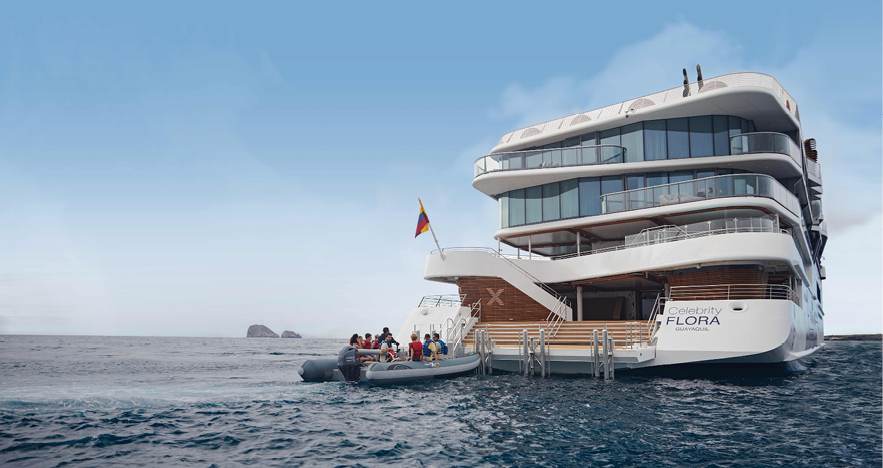 Angela's Insider Tips for a Galápagos Trip on the Celebrity Flora
The Galápagos really is a year-round destination. The wildlife you see varies depending on the season. The "right time to go" will depend on which animals you wish to see.
The islands are a hot destination right now. It's better to plan ahead as much as possible. You'll have more choices available to you.
The Celebrity Flora is an unbelievable all-suite mega yacht. It's perfect for those seeking a luxury experience. It's an all-inclusive product, so you will never feel nickel and dimed. With only 100 guests at full capacity, the intimate experience onboard is perfect.
If you're bringing the kids, we'll need to find a different option for you. The Celebrity Flora is adults-only. 😊
Thank you Aimee and Billy for sharing your trip feedback. Angela and the rest of us at FROSCH are thrilled that you had such an amazing experience!