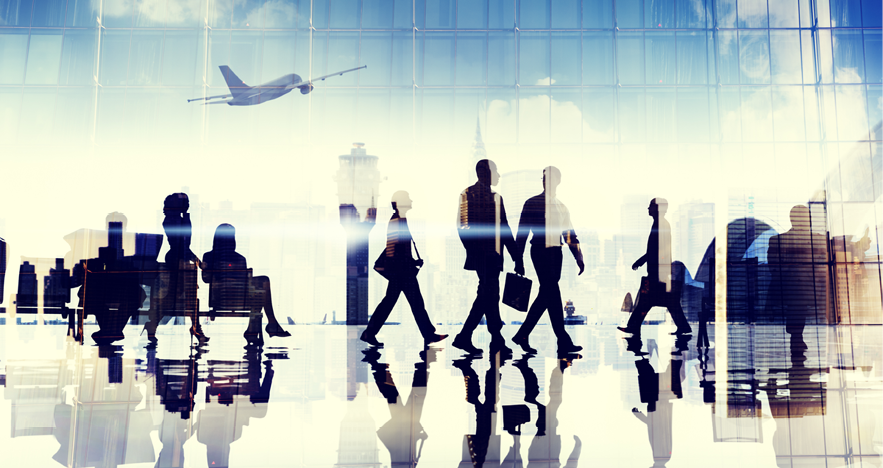 John F. Kennedy International Airport (JFK) is the primary international airport serving the New York City area and consistently ranks as the busiest international air gateway in North America. And with more than ninety different airlines operating from the airport to six different continents, you'll likely find yourself on a layover here at some point in your traveling career!
EAT
With six operating terminals, JFK has no shortage of food options, including some of the best airport sushi ever at Deep Blue Sushi in Terminal 5. If you're in Terminal 2, looking for a nice sit-down meal, we recommend Shiso, which was opened with the help of Morimoto chef Robby Cook; if you're looking for a quick bite, check out Croque Madame, a sandwich shop. In Terminal 4, choose from famed Manhattan steakhouse satellite, The Palm Bar & Grille or Blue Smoke on the Road by Danny Meyers. For sophisticated snacks and wine in Terminal 5, visit Piquillo.
SEE
If you've got enough time, you can certainly venture off airport grounds and see what New York has to offer, but as Elaine in Seinfeld has warned us, very rarely does the traffic of the Van Wyck get beaten. The airport does offer luggage services, where you can check your bags for the day and hop on the AirTrain to make your way into the city by subway. Or, you can opt to explore a bit of Queens and check out Brighton Beach in the Rockaways, grab a slice of real NY pizza at New Park on Cross Bay Boulevard, and even explore the Queens Botanical Gardens!
SHOP
The shopping selection at JFK won't disappoint even the trendiest of travelers with top-selling fashion brands like Cartier, Bvlgari, Hermes, Salvatore Ferragamo, Michael Kors, Lacoste, Coach, and Benefit. Gadgets geeks will enjoy a stop at Best Buy or Amazon. Other notable shops include Muji To Go in Terminal 5, The Honest Company, and even a Metropolitan Museum of Art shop!
DO
If you've got extra time to spare, head over to the former Trans World Airlines Flight Center, now the TWA Hotel. More like the embodiment of an era than just a hotel, the new TWA Flight Center offers two restaurants, a food hall, a rooftop infinity pool and observation deck, museum exhibits, the world's largest hotel gym, ice skating rink, and even a Twister Room, where you can play a wall-to-wall version of the 1960's game. Perhaps the coolest amenity is Connie, where you can step onto the TWA Hotels' tarmac and climb aboard a Lockheed Constellation "Connie" L-1649A aircraft transformed into a cocktail lounge, complete with vintage cocktails and an accessible cockpit with the original controls!